5 Box Office Records 'Avengers: Endgame' Has Broken
Avengers: Endgame has broken so many records since its April 22, 2019, release date we decided to compile a handful — because in the time it takes to list them all, we could have watched all 22 Avengers movies — of the biggest records the film has broken. Keep reading to learn more about box office records Avengers: Endgame now holds.
1. Highest-grossing film ever 
During Comic-Con no less, Avengers: Endgame overtook Avatar (2009) as the highest-grossing film ever (domestically) with $2.79 billion, according to Deadline. It's also the highest-grossing PG-13 movie ever. 
And it's the most pre-ordered movie in Fandango's history, data compiled from FandangoNOW, the company's on-demand video service showed. People continue to gear up for the film's DVD and blu-ray release on Aug. 13 but for those who can't wait to re-watch the blockbuster, it's already available for sale digitally. 
2. Largest overseas opening ever
People all over the world love Marvel's Avengers and box office stats prove it. Internationally, Avengers: Endgame made $866.6 million, which means the film had the largest overseas opening ever. 
3. Most showtimes in history
Remember those times when you'd go to a movie theater only to realize they had a scant number of showtimes available for a particular title? This didn't happen with Avengers: Endgame because they had the most showtimes available, more than any other movie in history, according to The Hollywood Reporter. AMC Theaters hosted a whopping 63,000 showings and about 20 of their locations extended their hours to meet demand.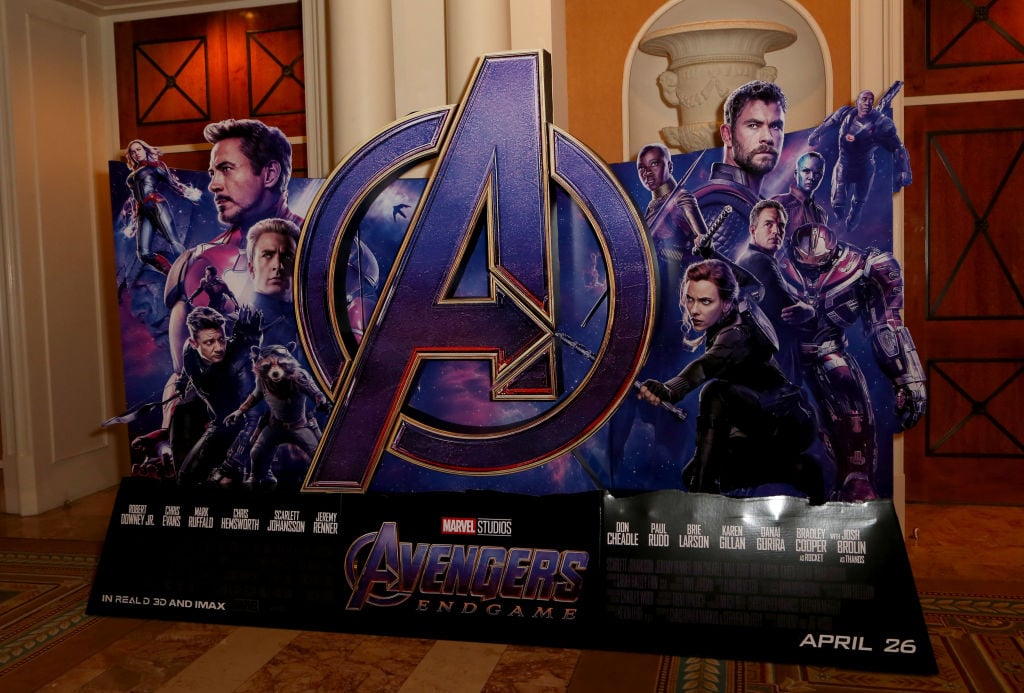 Avengers: Endgame beat another Marvel film, Black Panther, by more than 10,000 showings.
4. 'Avengers: Endgame' fastest film to reach $1 billion in ticket sales
How long did it take Avengers: Endgame to reach $1 billion in sales domestically? Five days. The superhero movie shattered other box office records such as the fastest film to reach $500 million (achieved in three days), the fastest film to reach $1.5 billion (achieved in eight days), the fastest film to reach $2 billion (achieved in 11 days), the fastest film to reach $2.5 billion worldwide (achieved in 20 days) … we could go on. 
One ticket sales record Avengers: Endgame didn't break is one held by Star Wars: The Force Awakens. It took Avengers: Endgame 32 days to hit the $800 million mark while the Star Wars film did it in 23 days.
5. Biggest opening/single-day
Domestically, Avengers: Endgame shattered previous opening/single-day records. On the film's first Friday, it brought in $156.7 million in addition to $60 million in Thursday previews. 
The movie started out strong and got even stronger at the box office taking home the title for highest Saturday ($109.2 million), Sunday ($90.3 million), and Weekend domestic gross ($357.1 million). They achieved yet another accolade earning the title of highest opening-weekend gross worldwide with $1.22 billion. 
Other records worth noting
Joe and Anthony Russo aka the Russo Brothers, who directed Avengers: Endgame, have now met two benchmarks in the film-making industry no others have achieved. First, they're the only filmmakers who have averaged $1.67 billion with four films in a row. Second, they're the only filmmakers to have two films released back-to-back that have made more than $2 billion.
Expect Avengers: Endgame to continue breaking records because fans can't seem to get enough of the film.