Red Hot Chili Peppers Bassist Flea Talks New Music and Makes His Super Bowl Prediction
The stage is set for Super Bowl LVI as the Cincinnati Bengals will take on the Los Angeles Rams. And the halftime performers this year will be Dr. Dre, Snoop Dogg, Eminem, Kendrick Lamar, and Mary J. Blige. Red Hot Chili Peppers bassist Flea knows a thing or two about taking the stage midway through the big game as his group played in the Super Bowl XLVIII halftime show alongside Bruno Mars.
Their performance was met with controversy and prompted Flea to release a statement about what many had suspected. Now, Flea is talking about the Super Bowl again but not the previous controversy or his thoughts on this year's performers. Instead, he's giving his prediction of who will take home the Lombardi trophy. Here's who he thinks will win and what he just revealed about the Red Hot Chili Peppers' new music.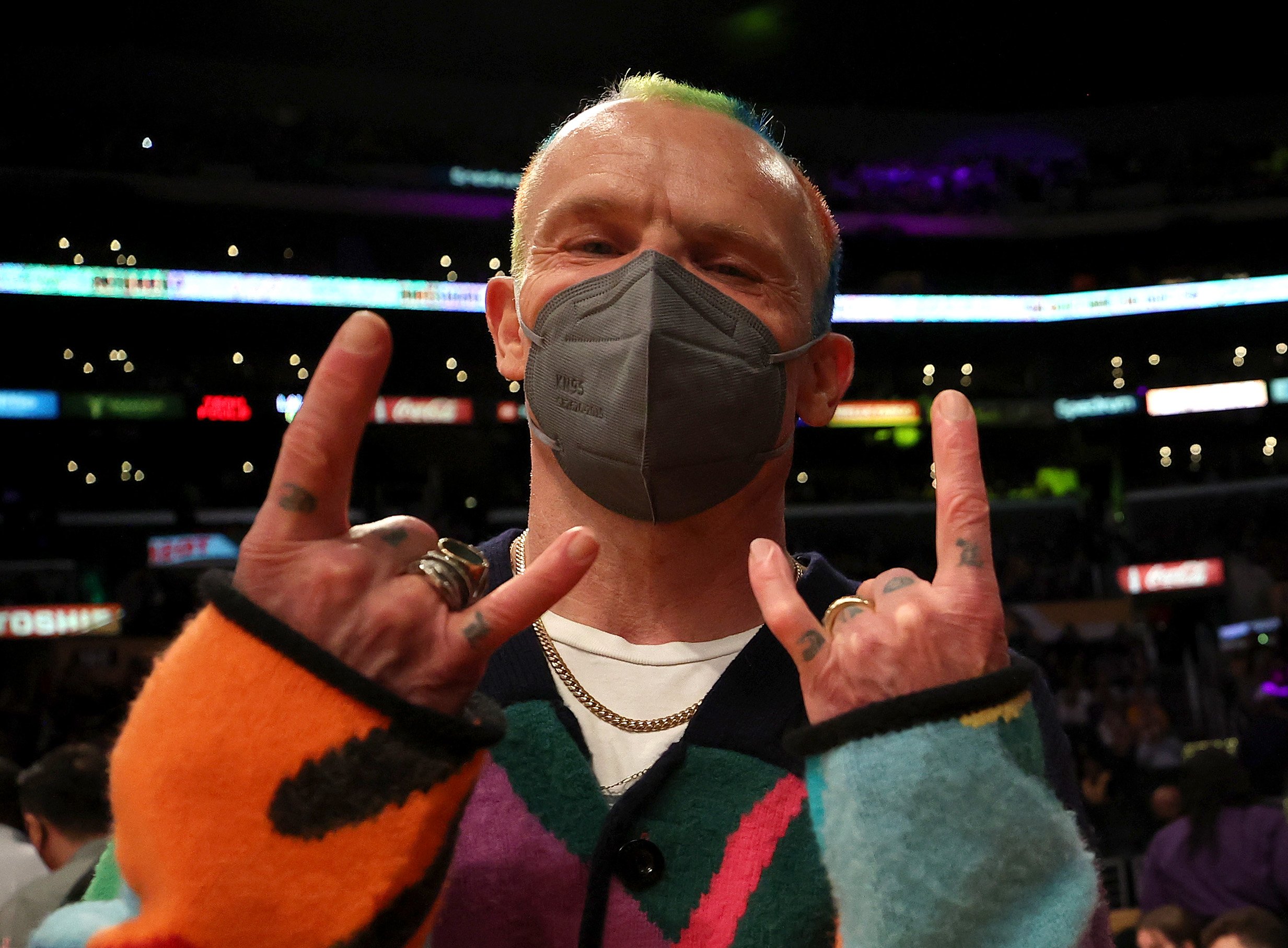 Red Hot Chili Peppers Super Bowl halftime show controversy
In 2014, Bruno Mars headlined the halftime show alongside his band The Hooligans and brought out the Red Hot Chili Peppers as special guests. While the act was going on, many viewers took to social media commenting about what they were seeing.
It appeared as though the Red Hot Chili Peppers' instruments weren't plugged in and looked like they were just miming their way through the performance. In response to that criticism, the rock band had no choice but to fess up to using a pre-recorded track and explained why they were not actually playing their instruments live.
Flea's statement following that performance, and his prediction for this year's game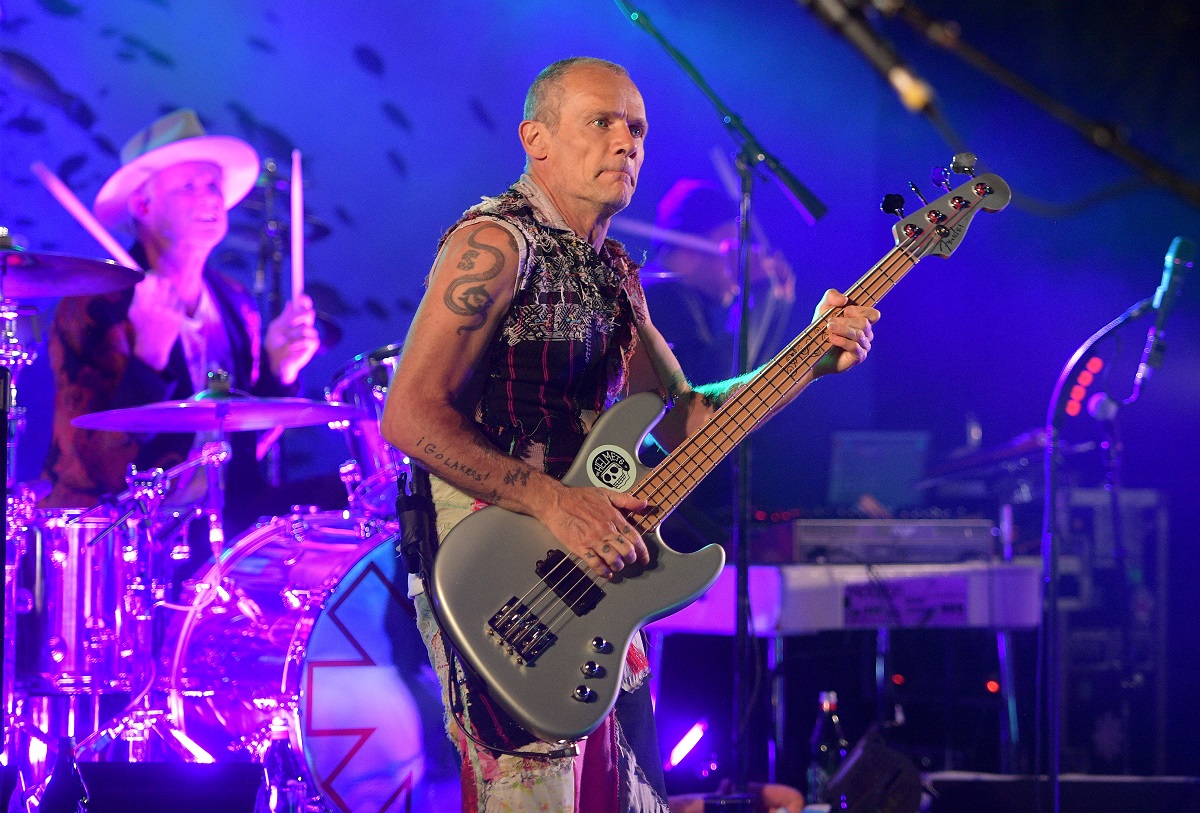 Flea posted a lengthy statement on the band's website after the performance.
"We take our music playing seriously, it is a sacred thing for us, and anyone who has ever seen us in concert (like the night before the Super Bowl at the Barclays Center), knows that we play from our heart, we improvise spontaneously, take musical risks, and sweat blood at every show," he wrote (per CNN). "When we were asked by the NFL and Bruno to play our song 'Give It Away' at the Super Bowl, it was made clear to us that the vocals would be live, but the bass, drums, and guitar would be pre-recorded. I understand the NFL's stance on this, given they only have a few minutes to set up the stage, there a zillion things that could go wrong and ruin the sound for the folks watching in the stadium and the TV viewers. There was not any room for argument on this, the NFL does not want to risk their show being botched by bad sound, period."
When it comes to this year's game, Flea has a prediction but not for halftime show for the actual game. During an interview with Audacy's Kevan Kenney on KROQ the musician picked the Rams to win it all by a score of 28-14. His choice shouldn't really come as a surprise to anyone considering Flea's a known fan of LA teams and the City of Angels is where the Chili Peppers got their start.
Flea discusses the band's new single 'Black Summer'
The group has released a new single called "Black Summer" which dropped on Feb. 4. And their 12th studio album, UNLIMITED LOVE, is due out April 1.
"The music always always comes first and inspires Anthony to write the lyrics, and in this case, the music definitely came first, and was initiated by John on his guitar," Flea told Kenney about the creative process. "I remember him telling me he was lying in bed that morning and sort of saw that whole chord progression…Once he brings in a structure, we all add what we do and turn it into what it all becomes.
"Us releasing this record, I can't even express to you — every time we've ever put out a record, we've been together for forty years, the day the music starts coming out, and this thing we've held so privately for so long, when it gets released to the whole world — it's like showing a private part of ourselves that we've been hiding. There's nothing that I can request right now except for The Red Hot Chili Peppers 'Black Summer.'"