'Red Table Talk' Exclusive: Jameela Jamil Reveals What Made Her Go From 'Adoring' Jada Pinkett Smith To Not Liking Her at All
Jada Pinkett Smith brings Jameela Jamil to Red Table Talk this week, and things get real. The Good Place star discusses how she went from "adoring" Jada Pinkett Smith to despising her. She believed news headlines she didn't know were false at the time. See the exclusive clip below.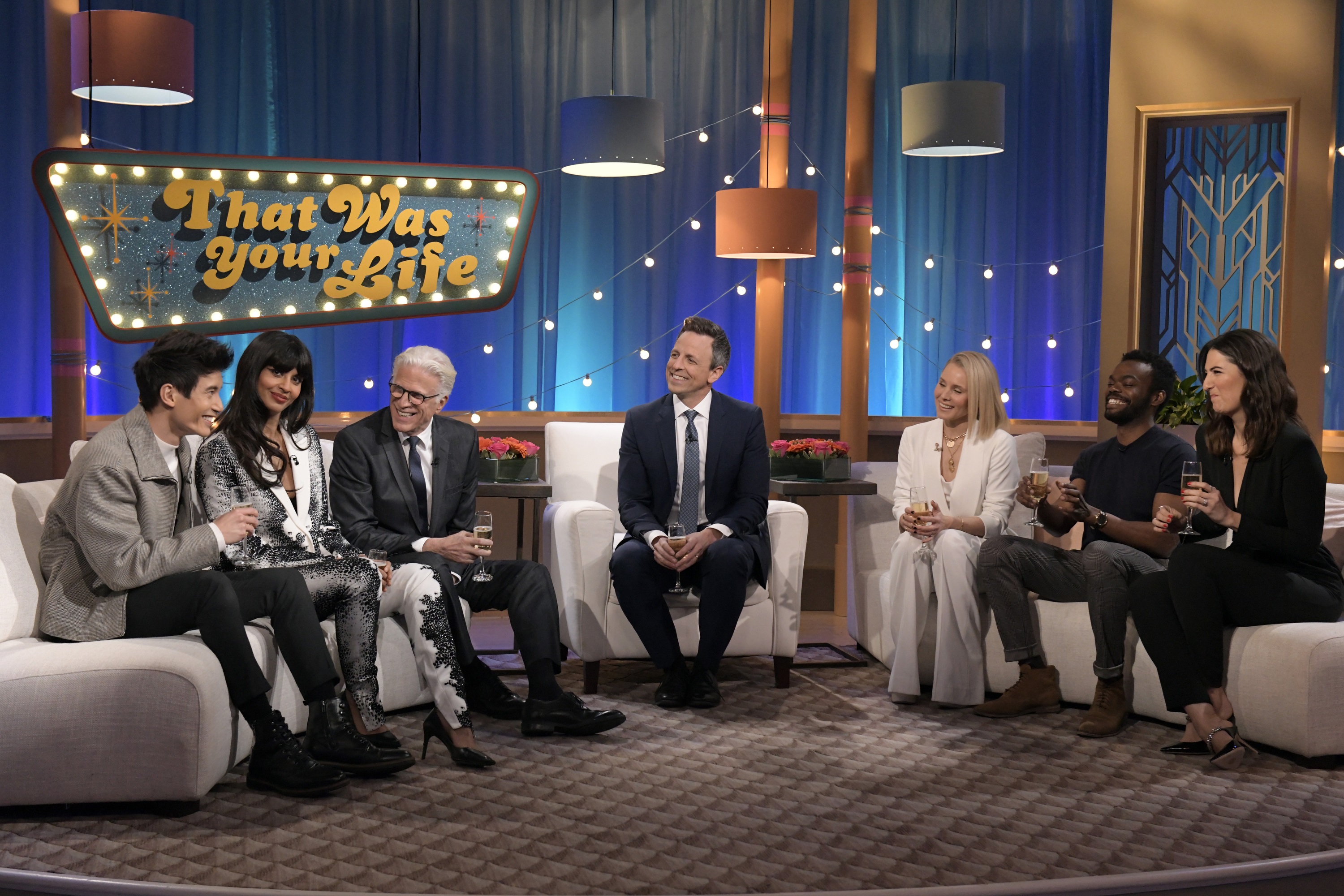 Jameela Jamil is outspoken on social media, often calling out other celebrities
You may recognize Jameela Jamil from her role as Tahani Al-Jamil in the NBC fantasy comedy series The Good Place. She was one of the main stars of the show for all four seasons from 2016 to 2020. In April, she debuted her podcast I Weigh with Jameela Jamil, which focuses on women's accomplishments, body positivity, activism, and racial inclusivity. In October, the podcast was nominated for an E! People's Choice Award.
Jamil began an Instagram account, I Weigh, in 2018 to promote body positivity. The account led to her podcast. She criticizes diet shakes and appetite suppressants and the Kardashians and rapper Cardi B for promoting them. Jamil often calls out celebrities on social media for promoting unhealthy body image.
RELATED: Jada Pinkett Smith Reveals Her Favorite Role of Will Smith's Career Although 'The Critics Weren't That Kind'
Jamil often speaks about the eating disorder she had as a teen. She believes it was the direct result of taking tips from celebrities on how to maintain low body weight and look like the people she saw in magazines. She is also against airbrushing and refuses to retouch any of her photoshoots.
'Red Table Talk': Jamil admits the moment she stopped being 'obsessed' with Jada Pinkett Smith
On Friday, Nov. 13, 2020, Jamil sits down for a Red Table Talk with Jada Pinkett Smith, Willow Smith, and Jada's mother, Adrienne Norris-Banfield. The episode's topic is "Secret struggles of the worst person on the internet," and they are referring to Jamil. In the exclusive clip below, the actor admits how the media made her dislike Jada.
"When I first grew up, I adored you," Jamil tells Jada during the Facebook Watch Red Table Talk. "I liked the Nutty Professor and everything you ever did before that. I was obsessed with you. Then I started reading headlines about you around the time that Will was doing Wild Wild West."
It was those media headlines that made Jamil completely change her perspective on what she thought of Jada.
"I remember the exact headline that made me think 'I don't know if I like this woman,'" Jamil recalls. "Forgive me, but It was like 'Jada Says Stay Away From Sexy Salma' in quotations as if they knew you had said it in the privacy of your home."
The headline Jamil was referring to was not true at all
In reality, Jada has credited Salma Hayek, Ruby Dee, and Pauletta Washington to inspire her to begin Red Table Talk.
"Salma actually happens to be one of my favorite women," Jada responded.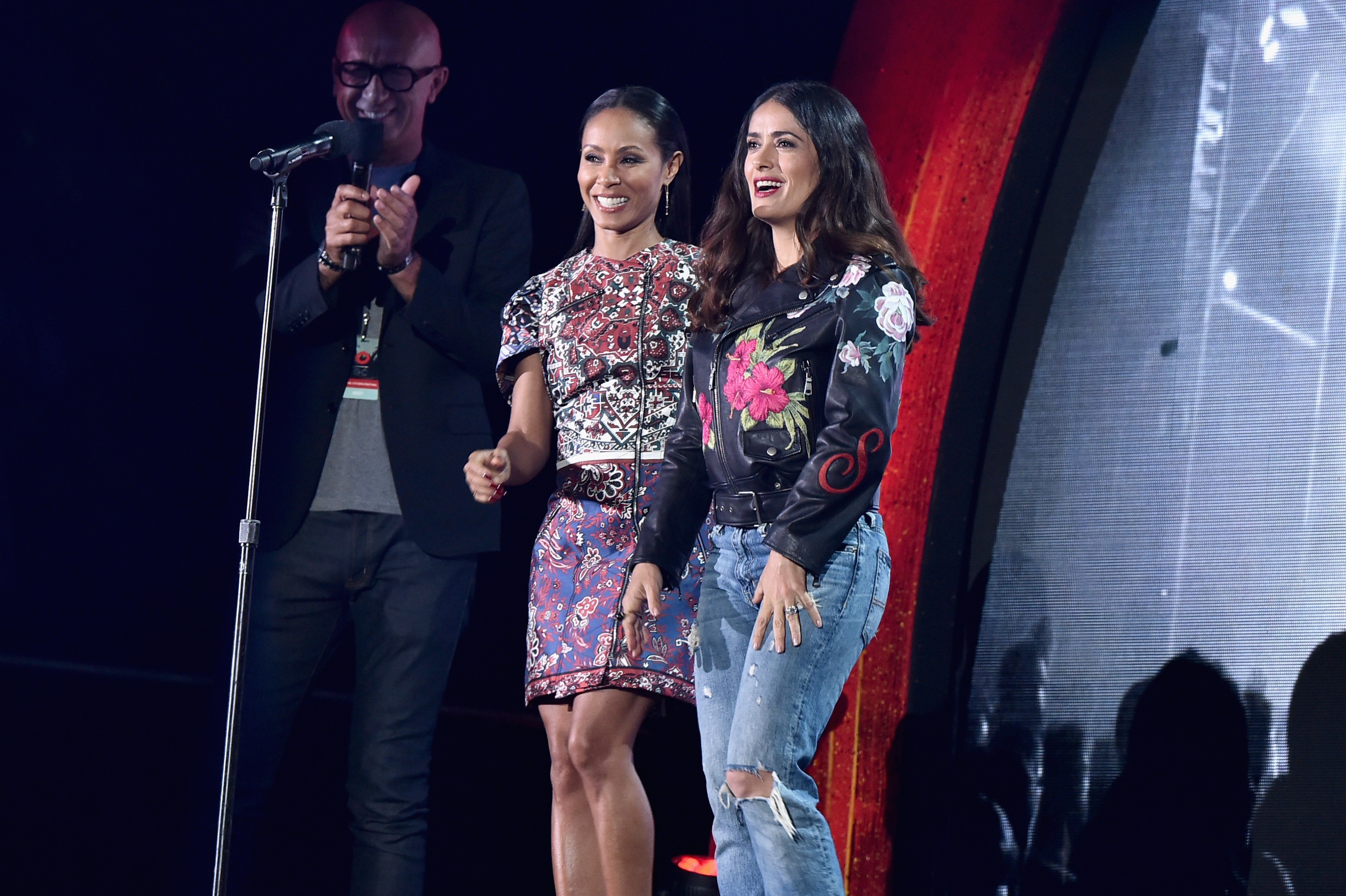 RELATED: Jada Pinkett Smith Recalls the 'Horrendous Fight' She Had With Her Father Before He Died
The group of women laugh about how terrible and ridiculous the headline sounds. However, in reality, Jamil believed it at the time.
"But, I believed the headlines that I read about you," Jamil added.
Watch the Facebook Watch Red Table Talk episode at Noon EST on Nov. 13, 2020, to find out how Jamil found out the truth about Jada.