'Red Table Talk': Jada Pinkett Smith Says She Came to Movie Set High on Ecstasy, Passed Out
Red Table Talk is hot off its first Emmy win, and Jada Pinkett Smith celebrated the moment with daughter Willow and mom Adrienne Banfield-Norris. Launched on Facebook Watch, the show found an audience with its relatable format and relevant topics. Nothing has really ever been off the table, and the ladies have addressed everything, including racism, mental health, toxic relationships, and addiction. And the show marches on.
In the June 30 episode, the group shines a light on alcohol use among women and its impact on health. Jada Pinkett Smith shared her own story about "hitting rock bottom" with drugs and alcohol and revealed she had one incident that affected her job.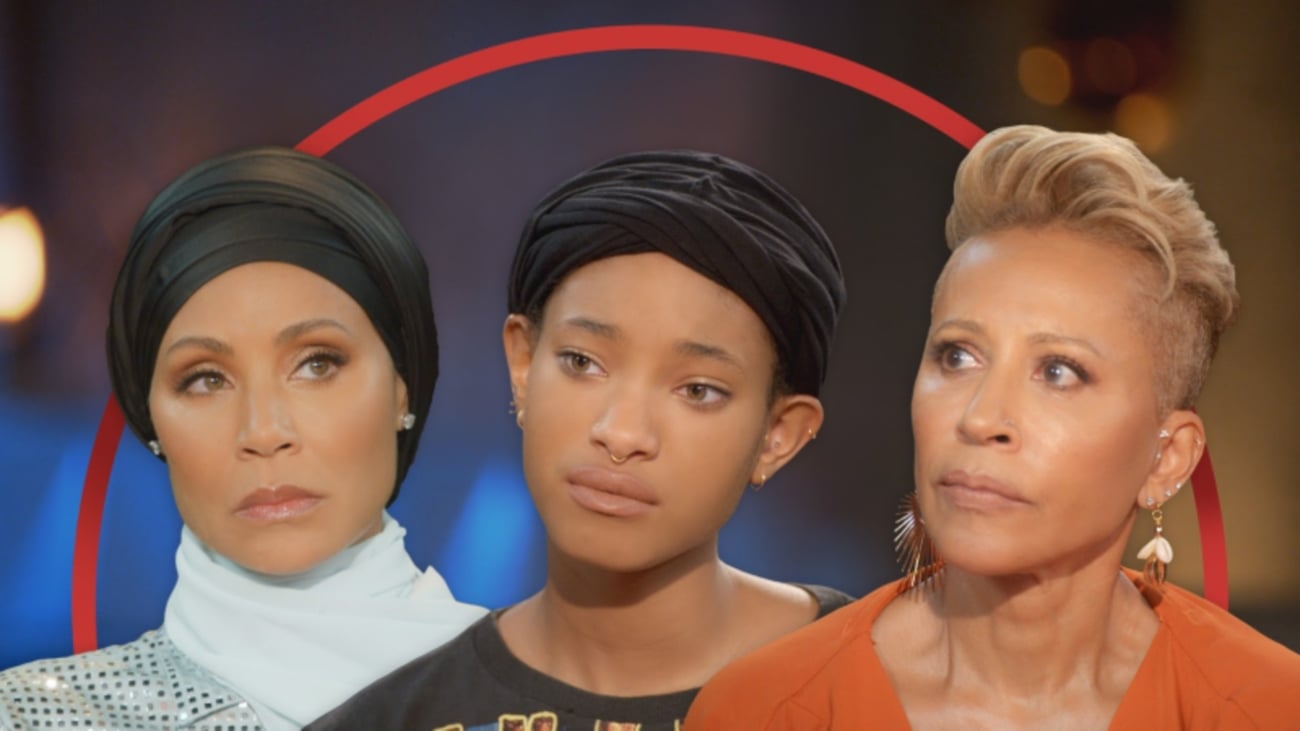 Jada Pinkett Smith says she used to do 'hard alcohol'
Before welcoming guests to Red Table Talk for the chat about alcohol consumption, Jada Pinkett Smith kept it real about her own experience. With only Willow and Gammy present, she said she used to rotate marijuana, ecstasy, and liquor.
She said before she transitioned to drinking red wine, those three were her go-to substances. "I wasn't doing things that I thought was addictive, but I would do those three together. That was my cocktail," said Pinkett Smith.
She explained that she drank in high school, but after moving to Los Angeles in 1990, she turned to ecstasy, weed, and hard alcohol regularly. Vodka and brown liquor were in the mix. Her tolerance level increased, and she got to a point where she could sustain her high for hours.
Shocked and concerned, Willow commented, "I'm so happy that I'm a regular old stoner." Pinkett Smith said she quit cold turkey once she hit a point where she could drink three bottles of wine. She stopped everything before her son Jaden was born.
Jada Pinkett Smith showed up to a movie set on ecstasy
When Gammy asked Pinkett Smith if her habits ever impacted her work, she admitted that it happened once. "I had one incident. That was an eye-opening incident for me as well. I had one incident on Nutty Professor. I passed out," she said, referencing her role in the 1996 film.
Pinkett Smith shared that it occurred in the makeup trailer. "I went to work high, and it was a bad batch of ecstasy. And I passed out, and I told everybody that I must've had old medication in a vitamin bottle."
Pinkett Smith believes she's a 'walking miracle'
During the film shoot, the actor/entrepreneur said she pulled it together to work. Pinkett Smith reflected and shared that although she grew up in a household where she witnessed addiction, it didn't sink in until she went through her journey.
She reminded Willow it's the reason she stays on top of all three Smith children. Pinkett Smith shared that wise people around her called her out, including A Different World producer Debbie Allen. "That's why you have to trust the eyes around you because you won't know. And that was the thing with me. Don't think that people didn't try to tap me on my shoulder. Don't think that when I was at Debbie Allen's throwing up all over her house that she wasn't like 'Hey…'"
Pinkett Smith said she hit rock bottom. Now, she marvels at how far she's come. "I think back on my life — I'm like 'I'm a walking miracle,'" she remarked. Catch the entire episode of Red Table Talk on Facebook Watch.
How to get help: In the U.S., contact the Substance Abuse and Mental Health Services Administration helpline at 1-800-662-4357.
RELATED: Jada Pinkett Smith's Childhood Was Riddled With Addiction and Abusive Relationships