'Red Table Talk': The Real Reason Tiny Never Left T.I. Amid All of His Cheating
T.I. has been more of a topic of conversation in the last few weeks than he has been in the last few years combined. Due to hymengate, the rapper has been all many people have been able to talk about.
But this isn't the first time Clifford Harris has made headlines. For years, he was in the news for his rumored infidelity in his marriage to Tiny Harris.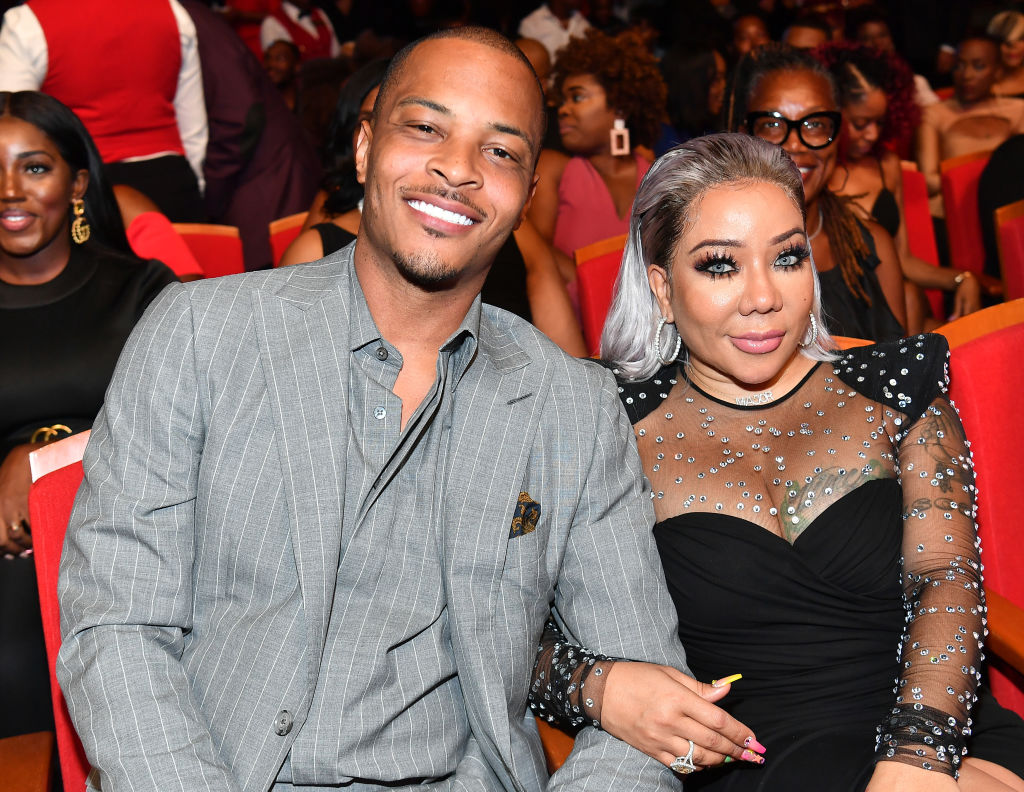 And now, after all of this time, Tiny has finally opened up about why she never left her husband, despite all that he put her through.
Has Tiny ever cheated on T.I.?
It's only natural to want to get revenge on your partner when they betray you, but an eye for an eye makes the whole world blind. So, did Tiny give in and cheat on her husband in retaliation?
"You were out with women all on the 'gram," she said to her husband on a recent episode of Red Table Talk. "You relieved yourself."
"We both enjoyed ourselves," T.I. responded.
"We both have been out there [with other people] a little bit — but mine has not been as extensive as yours," Tiny admitted.
To clarify, Tiny stressed that she never cheated.
"I never, ever, ever, ever had sex with anybody other than you while we've been married," she said. "So, that's the real. You've seen me out with people [but] we never had any sexual encounter, ever."
Why didn't Tiny ever leave T.I.?
At the height of the cheating rumors in 2017, Tiny did serve her husband divorce papers but she never went through with the proceedings. She, ultimately, changed her mind about the divorce because T.I. really wanted to make the relationship work.
"He changed," she said. "He changed back."
She, then, turned to T.I.
"You came back as if you really wanted to work things out and really wanted the relationship," she said to him. "Before… he was kind of like… the grass is greener over here, so that's what I'm doing. Until, I guess, you figured out it wasn't."
What happened with hymengate?
Though T.I. and Tiny discussed their marriage on Red Table Talk, they were originally invited to clear up the issues surrounding hymengate.
It all started when T.I. went on the Ladies Like Us podcast and was asked if he had talked to his daughter, Deyjah Harris, about sex.
"Not only have we had the conversation — we have yearly trips to the gynecologist to check her hymen," he said. "Yes, I go with her."
"So we'll go and sit down and the doctor comes and talk, and the doctor's maintaining a high level of professionalism," he continued. "He's like, 'You know, sir, I have to, in order to share information' — I'm like, 'Deyjah, they want you to sign this so we can share information. Is there anything you would not want me to know? See, Doc? Ain't no problem.'"
Fans were quick to bash T.I. for intruding on his daughter's privacy.
But on Red Table Talk, the rapper claimed that all of his comments were a joke.
"It was a conversation I was having in a very joking matter," he said on Part 1 of the Red Table Talk episode. "I began to embellish and exaggerate, and I think people took it too literally. I never said I was in any exam room. Never said it was being done present day as an 18-year-old. Never said that [Deyjah's] mother wasn't present. She was there every time. All of these things… it's a false narrative."