'Red Table Talk': Willow Smith Reveals She's Polyamorous, Who Is She Dating?
Willow Smith's dating life has been making headlines since she revealed that she was polyamorous. On yesterday's polyamory episode of Red Table Talk, Willow spoke about her journey to polyamory and what that means to her. Now, everyone is wondering whether Willow is actually currently in a polyamorous relationship.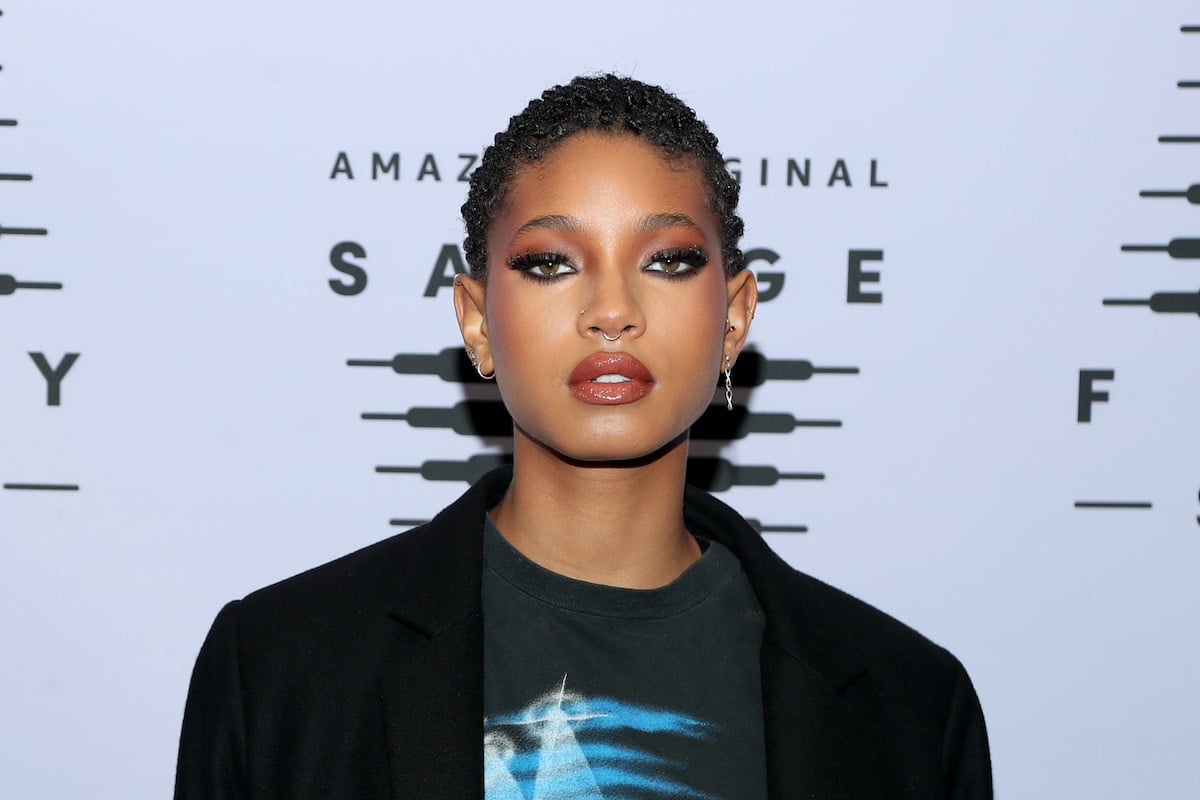 Willow comes out as polyamorous on 'Red Table Talk'
Though Willow only came out publicly as polyamorous yesterday, the songstress had discussed it with her mother, Jada Pinkett Smith, before. On the show, Jada asked Willow to describe what her journey to polyamory was like.
"With polyamory, I feel like the main foundation is the freedom to be able to create a relationship style that works for you and not just stepping into monogamy because that's what everyone around you says is the right thing to do," Willow said. "So I was like, how can I structure the way that I approach relationships with that in mind? Also, doing research into polyamory, the main reasons why monogamous relationships– or why marriage– why divorces happen is infidelity."
Despite mentioning being open to practicing polyamory with her current husband, Rodney Norris, Willow's grandmother, Adrienne Banfield-Norris, felt that the main motivation for being polyamorous was sexual.
Willow conceded that sex was part of it because polyamory can relieve certain sexual incompatibilities.
"Let's say you haven't always been the kind of person that wanted to have sex all the time," she said. "But your partner is. Are you gonna be the person to say, you know, 'Just because I don't have these needs, you can't have them either?' And so that's kind of one of the reasons why I actually was interested in poly because I was introduced to it through kind of a nonsexual lens."
Despite being polyamorous, Willow revealed that she has sex less than anyone else in her friend group.
Who is Willow Smith dating?
Willow has been linked to musician Tyler Cole since 2018. In addition to being in a relationship, the two have also worked together. He was featured on her song "Afraid" and was instrumental in the creation of her album, Willow.
In Oct., Cole appeared on Red Table Talk with Willow to talk about race with Ice Cube, Van Jones, and NFL player Brandon Marshall.
In Dec., Willow hinted that she was still dating Cole, despite having to set some boundaries with him.
"And I'm so grateful that my partner was just open to what I had to say," she said in an episode of RTT after discussing those boundaries. "When you truly love someone, no matter what, you're gonna want what's best for them. I felt like I was almost making the situation bigger than it needed to be."
Despite being with Cole, when it comes to dating, Willow feels like she would be the most fulfilled with two partners.
"I'm not the kind of person that is constantly looking for new sexual experiences," she said on a previous episode of Red Table Talk. "I focus a lot on the emotional connection and I feel like if I were to find two people of the different genders that I really connected with and we had a romantic and sexual connection, I don't feel like I would feel the need to try to go find more."