Ree Drummond Addresses 'Lack of Professionalism and Decorum' on 'The Pioneer Woman' But Her Fans Love It
Ree Drummond doesn't take herself too seriously and when The Pioneer Woman show pivoted to a different format during the pandemic, fans saw even more of her personality shine through. Drummond highlighted a moment that showed a "lack of professionalism and decorum," but her fans said they love watching these moments play out.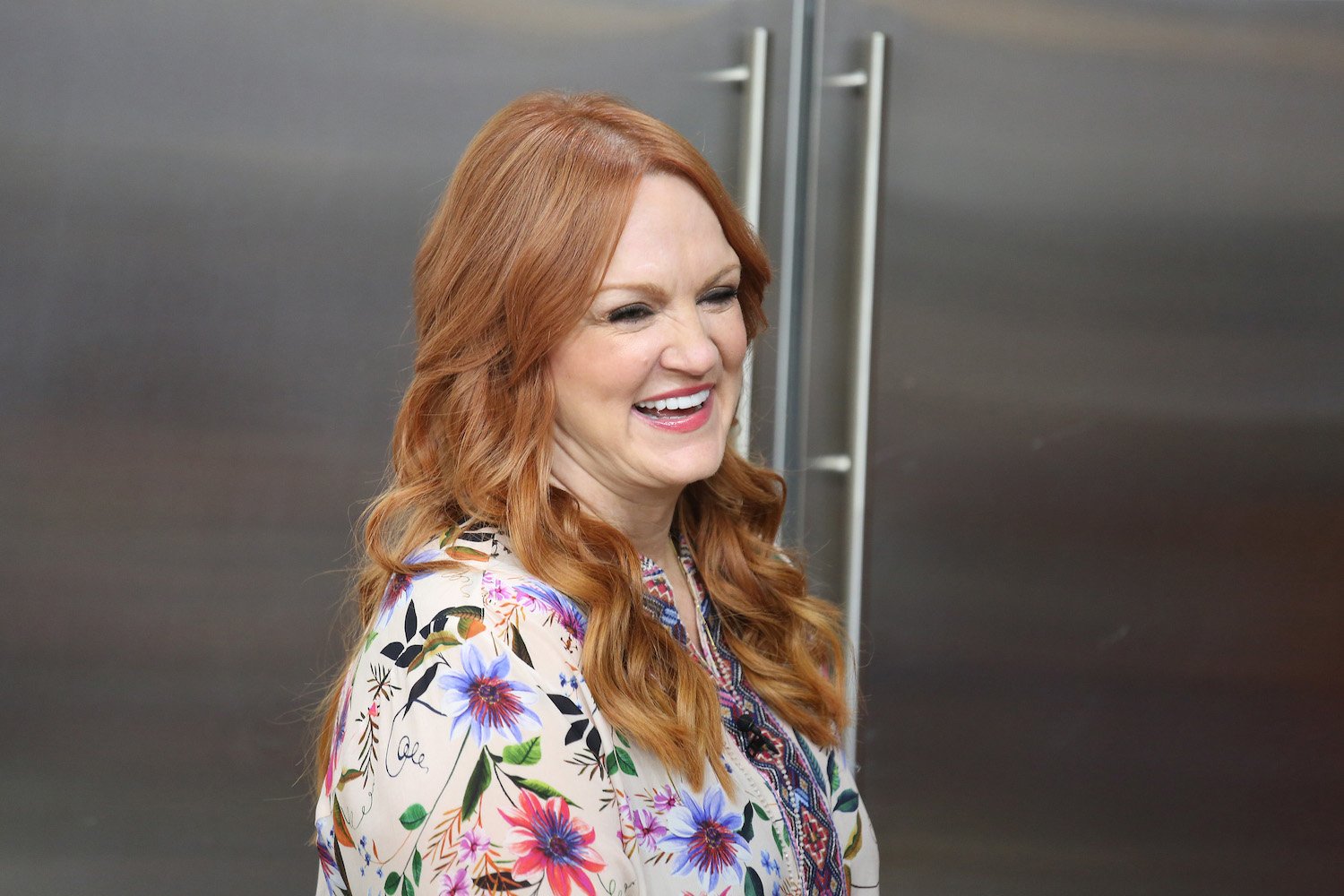 Ree Drummond's daughter and son-in-law got into a 'fight' on 'The Pioneer Woman'
During an episode of The Pioneer Woman, Drummond demonstrated how to make her Tex-Mex chicken pot pie recipe.
After she made a delicious, thick filling in a skillet and topped it with her perfect pie crust, she cut some vents in the top and popped the pot pie into the oven.
Drummond noted that it should cool for 10 minutes and, as she prepared to plate it, a "fight" erupted between some members of her family film crew.
Drummond suggested her son-in-law Mauricio have the first helping of the pot pie. Her daughter Paige and Mauricio then raced to get behind the counter first to try Drummond's delicious dish.
"I didn't really invite you guys on my side of the counter, by the way," Drummond told them. "I just asked who wanted to try it first."
Paige even got Mauricio in a headlock while they playfully wrestled to get the first taste. "Fine, I'll be the bigger person," Paige said.
Her mom found a great solution to the silly dilemma — they could both take a bite at the same time. They decided to hook their arms for the moment, even though Drummond said, "That would be very awkward."
As the cute moment played out, Drummond joked, "I feel like a third wheel."
Drummond pointed out this moment of unprofessionalism
Drummond used to have a more polished show before the pandemic, when her family started filming the series. Without that level of production, Drummond's cooking show really highlights their family dynamic and, though some fans say they miss the moments of ranch life, most agree that they enjoy the more casual vibe.
On Jan. 22, Drummond took to Instagram to share a clip from the episode and pointed out the little squabble that broke out in her kitchen while filming.
"While most of the feedback I receive on our self-shot cooking show is positive, I do hear from the occasional viewer who takes issue with the lack of professionalism and decorum displayed in the kitchen," she wrote in the caption.
Drummond added, "I used to read those messages and scratch my head, not really understanding what they meant…but then I watch a clip like this and totally get it. [crying laughing emoji] (P.S. THIS RECIPE! Ya gotta try it. See you on @foodnetwork this morning at 10et/9c!)."
Drummond's fans love the 'real' moment
Drummond's fans commented about how much they enjoy seeing these real-life moments play out on her show.
When Drummond's daughter Alex commented, "A classic Paige vs. Mauricio brawl," one fan noted, "This is what makes the show relatable. And lovable."
Another fan commented, "I love the laid back vibe much better than the "professional" version! Love seeing the kids! You do you!!!"
One person said these newer episodes are "favorites," explaining, "Real … the kids and just the true connection they all have. Love it all!!"
Another one of her followers commented, "I noticed immediately you are much more laid back with the kids doing the filming. I enjoy it so much more."
Many fans pointed out that it's nice to watch an unpolished version of the Food Network show, calling it "authentic" and "how moms really cook."
Another follower shared how relatable the self-shot shows are. "The professional filming was good but the lack of decorum and professionalism is showing real life! Who here has not caught a towel or utensil on [fire]," they wrote. "The laid-back filming is so much better than the professional filming."