Ree Drummond Admits the 1 Thing She's 'Embarrassingly Bad' at When It Comes to Cooking
Ree Drummond shares the one thing she's not good at making. She's a master of the casserole, burgers, steaks, chicken, and more, but she can't figure out homemade bread.
Ree Drummond is a pro in the kitchen but she admitted there's one thing she's "embarrassingly bad" at when it comes to cooking. That's why you probably won't ever see Drummond whipping up a homemade bread recipe on The Pioneer Woman show.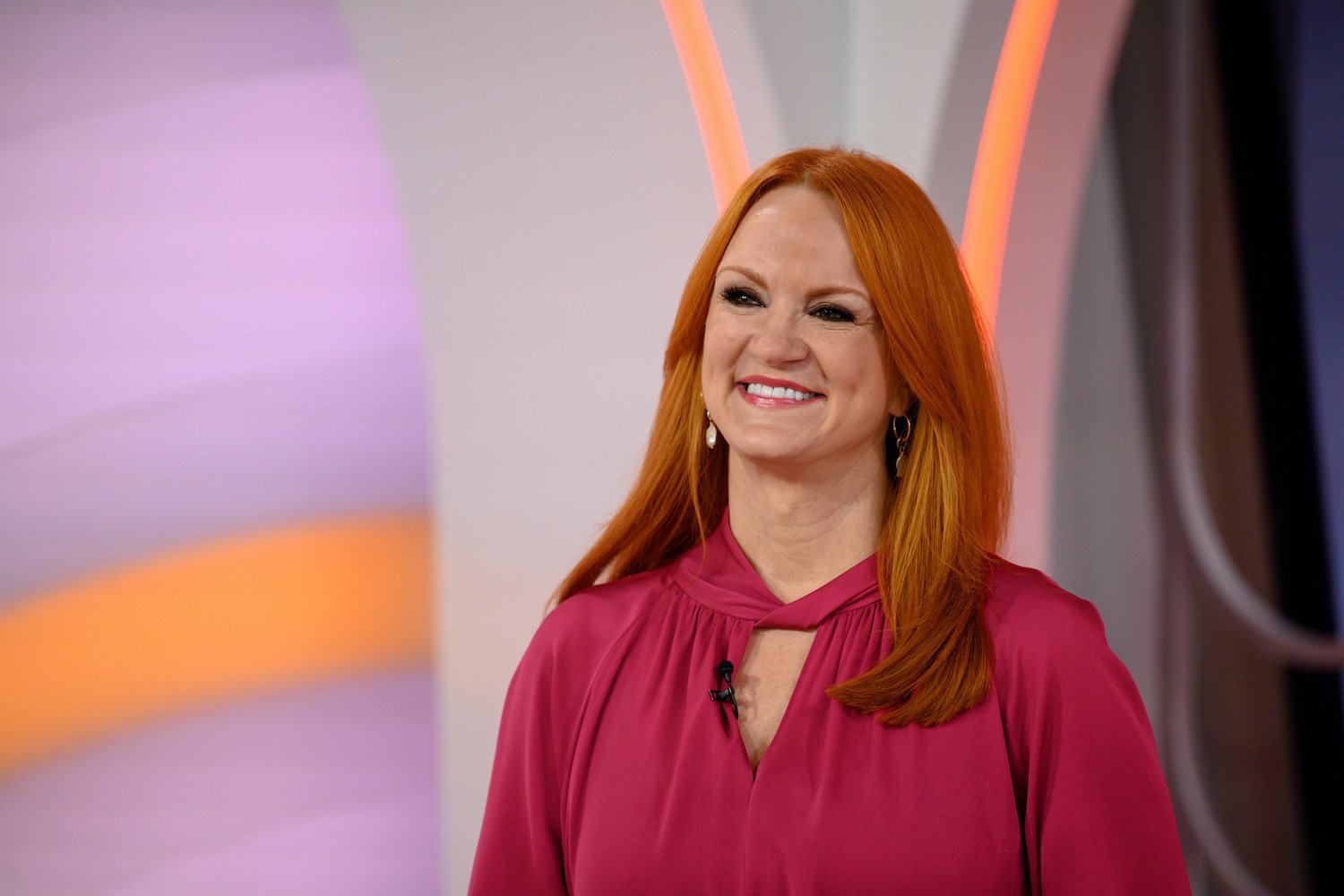 Ree Drummond said there's one thing she can't cook
Drummond built an empire around cooking, beginning with The Pioneer Woman blog and expanding into a cooking show and cookbooks. Even though she's cooked a wide variety of recipes, there's one thing she hasn't mastered.
During a Jan. 21 interview on the Bougie Adjacent podcast, Drummond talked up her newest Walmart lines — The Pioneer Woman bedding and bath collections. The conversation included mention of her favorite items in her collections (she loves her bath towels, a bath mat that says 'Howdy,' and her ceramic cookware).
The conversation prompted the interviewer to ask Drummond to name one thing she's not good at. The Pioneer Woman star confessed that baking delicious homemade bread is not one of her cooking strengths.
When asked, "What's one thing that you're not good at, that people don't know about?" Drummond confessed, "I am terrible at bread."
She continued, "Baking, making homemade bread. Very bad at it. Embarrassingly bad."
Drummond has a good grasp of baking cinnamon rolls and quick breads
Drummond went on to explain her tragic bread baking skills. "I make a really good loaf of bread every 13 attempts, I would say," she explained. "The rest of them are OK and there are a couple that are actually really bad."
The Pioneer Woman star added, "I don't think that I'm gifted in that realm. I'm going to have to make my peace with it, I think."
She teased, "Never say never" when asked if there would be a bread baking episode of The Pioneer Woman.
"I do have some bread recipes that I've made on my show but I've only shared the ones that I've kind of cracked the code — things like cinnamon rolls and quick breads. I will not be the host of any artisan bread instructional shows, now or in the future."
Ree Drummond shared an unprofessional moment from her show
Drummond's rough bread baking skills won't be on display on The Pioneer Woman but her recent shows have definitely been casual and fun. She shared one moment that illustrated some viewer complaints about her self-shot shows not being professional, but most of her fans agreed they love seeing Drummond being real.
"While most of the feedback I receive on our self-shot cooking show is positive, I do hear from the occasional viewer who takes issue with the lack of professionalism and decorum displayed in the kitchen," she shared in the caption. "I used to read those messages and scratch my head, not really understanding what they meant … but then I watch a clip like this and totally get it."
In the video clip, Drummond asked who wanted the first bite of her Tex-Mex chicken pot pie and her daughter Paige and son-in-law Mauricio wrestled over the first taste. Drummond settled the playful fight by allowing them both to taste it at the same time.
Drummond's fans left comments about loving her "laid back vibe," with one follower sharing, "That's my favorite part of your show! So authentic and hilarious!"