Ree Drummond and Ina Garten Both Revealed They 'Had No Idea' How to Write Their First Cookbooks
These days, The Pioneer Woman star Ree Drummond and Barefoot Contessa star Ina Garten are two of Food Network's most popular chefs. However, each started somewhere. And it turns out that these two both admit they had "no idea" what they were doing when it came to writing their first cookbook. Of course, fans would never know by looking at the food empire each woman has built.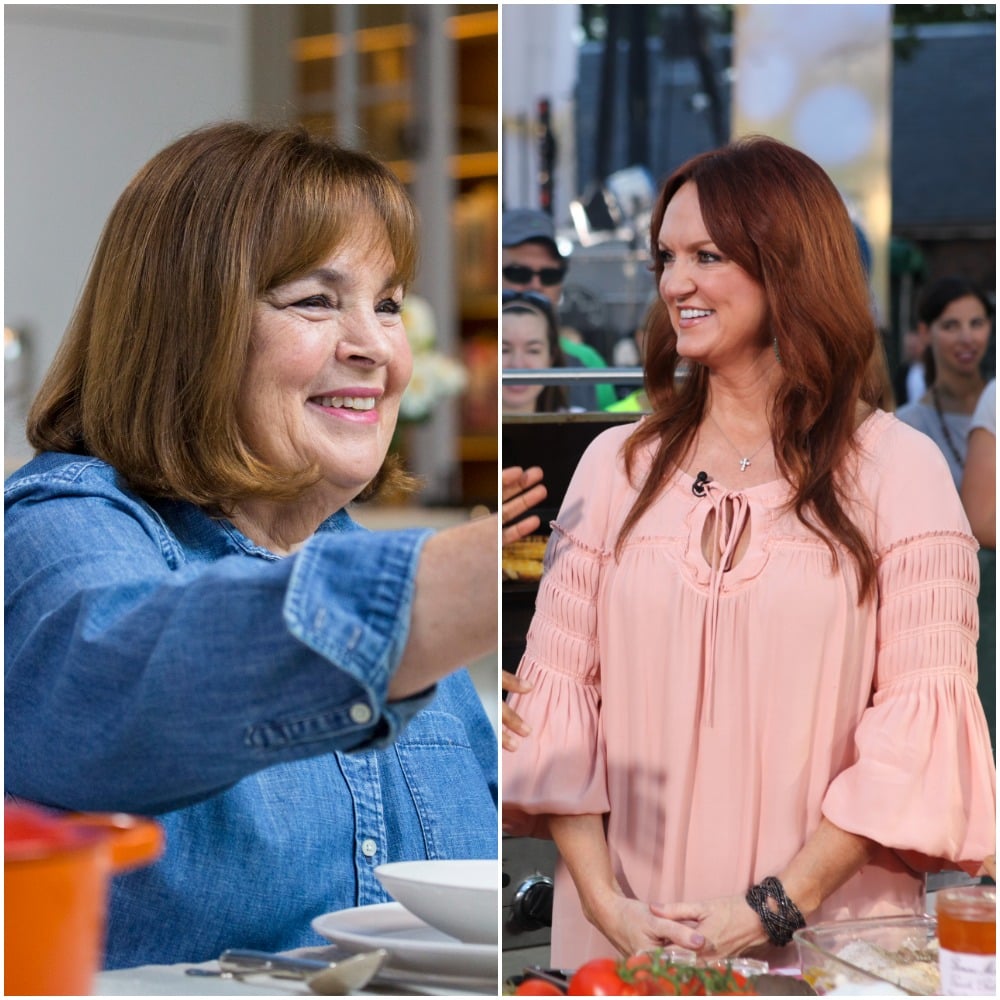 Ree Drummond and Ina Garten both accidentally became famous
Ree Drummond had no plans to become a celebrity. Born and raised in Oklahoma, she married rancher Ladd Drummond and moved onto a ranch "in the middle of nowhere," as she says on her Food Network show. After having four kids, she decided to start a blog about her adventures on the ranch and fittingly called it The Pioneer Woman. But after less than five years, Food Network came calling — and the rest is history.
Ina Garten also had no plans to become a Food Network star. Garten opened a specialty foods store called Barefoot Contessa back in 1978, where she sold goods to Hamptons locals and visitors — even Martha Stewart was a fan. But it wasn't until Garten wrote her first few cookbooks that Food Network liked what she had to offer.
RELATED: 'Barefoot Contessa': The Real Reason Ina Garten Credits Her Entire Career to Her Husband Jeffrey
'The Pioneer Woman' star Ree Drummond had 'no idea' how to write a cookbook
Though it's hard to imagine now, there was a time when Ree Drummond had not yet perfected her craft. Drummond wrote her first cookbook back in 2009, after spending a few years as a successful blogger. But she admitted that she didn't know what she was getting into.
In an interview with Design & Living Magazine in 2017, Drummond admitted she wasn't sure what to expect when she decided to publish her recipes in print.
"I had no idea what I was doing," Drummond said. "That book came out in 2009, and I look back at the photos and I cover my face with my hands because the photos were not good."
Still, Drummond notes that she wouldn't change anything about how it turned out.
"I love it because it was me … I wouldn't change a thing about it. It was my first cookbook."
'Barefoot Contessa' star Ina Garten second guessed herself when she wrote her first book
Ina Garten can relate. Garten published her first cookbook 10 years before Drummond in 1999. And she knows how it feels to go in blindly to something. In an interview with PBS, Garten revealed that she was hesitant to believe she could actually write a successful recipe book.
"When I first started writing cookbooks, I remember thinking to myself, 'What makes me think I can write a cookbook?'" Garten revealed. "As I started [writing], I realized, 'Actually, what is my lack [in professional culinary training] is actually exactly right. Because I can connect with [the audience]." Garten also added that, even before writing, she did have "a clear vision" of what she wanted.
Garten makes sure to only include straightforward, simple recipes in her books, since that's all she wants to prepare. "That's why my recipes are really simple. Because I want to be able to do them."