Ree Drummond Answers Fan Questions on TikTok: Does She Really Have Red Hair? What Food Does She Hate?
Does Ree Drummond really have red hair? That was just one of the questions she answered when she took part in the latest TikTok trend. As always, Drummond seemed to have a lot of fun playing along.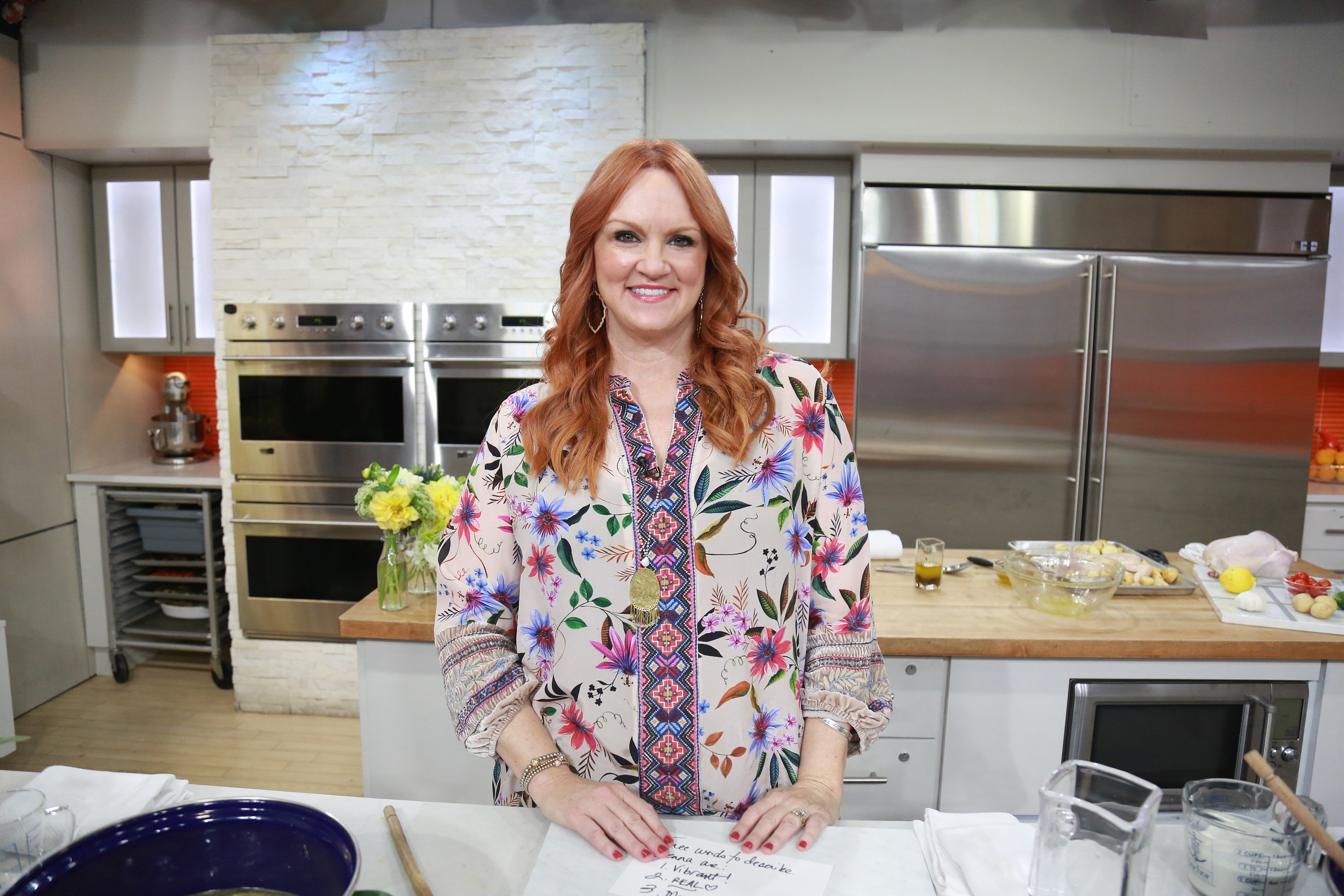 Ree Drummond answered fan questions in a TikTok video
Drummond hopped on the latest TikTok trend, doing a little hand jive choreography while answering "questions I'm asked" frequently. What does The Pioneer Woman star get asked the most about? Her natural hair color, for one … also, the food she hates and her age.
In the video, Drummond gave a wave then got to answering questions. First up, in response to, "Are you a natural redhead?" she answered, "I was once."
The answer to "What food do you dislike" probably isn't surprising to Drummond's fans — bananas!
Finally, when asked, "How old are you?" Drummond got a little creative in her answer: "26 (x2)."
She noted in the TikTok caption, "Also: If you look into a redhead's eyes for more than ten seconds, you fall in love."
Drummond isn't super active on her TikTok account, so fans were loving this fun, but quick, Q&A session. One fan wrote, "Ree! I love you. I need you to make more TikToks though" and Drummond promised she would "try to make more," adding, "It's hard for us 26 x 2 year olds!"
Ree Drummond answered fans' burning questions before
Her TikTok video was just a sampling of some of the questions she gets asked often. Drummond also recently answered more questions during a road trip with her daughter Paige, who posted a box on her Instagram story for fans to ask away.
Drummond first answered the question, "Do you have a boyfriend?" by explaining, "Yes, I have a boyfriend. His name is Ladd." She also noted that Kevin Costner/Denzel Washington are her celebrity boyfriends.
One fan dared to ask Drummond in front of her daughter, "Who's your favorite child?" and The Pioneer Woman star actually answered the question, saying, "Todd." Paige wasn't impressed, saying, "That is literally so rude."
Drummond did say Paige is the best cook of her children, however. She also shared her favorite movie (The Godfather) and some of her favorite Real Housewives stars (Garcelle from Beverly Hills, Sonja from New York, and Tamra from OC).
'The Pioneer Woman' star revealed her red hair secrets
A 2020 article on The Pioneer Woman website revealed some of Drummond's red hair secrets. "I'm a natural redhead but I get a lot of help from the bottle," Drummond explained. "So I use Aveda's Color Conserve shampoo and conditioner, which are extra gentle to keep the color from fading."
Her hairstylist Amber Southern shared, "Ree is always up for a seasonal change," pointing out that she tends to go with a darker red in the winter and lighten up her red hue in the summer.
In an Aug. 2 Instagram post, Drummond showed off her vibrant hair color in a before and after video, giving credit to her hairstylist. "I always wanted to do one of those 'sad, pitiful before & effervescent, excited after' videos!," she explained in the caption.
"I really believe the sad, pitiful part is quite effective, what do you think?" she asked, adding, "Thank you Amber @omasalon for your command of red hair and for always being goofy and weird with me."