Ree Drummond 'Can't Believe' Daughter Alex Is Already Celebrating Her 1-Year Wedding Anniversary
TL; DR: 
Ree Drummond's daughter, Alex, married Mauricio Scott in May 2021. 
The Pioneer Woman host marked Alex Drummond's wedding anniversary with an Instagram post.
She looked back on the "special night" with photos from Alex and Mauricio's nuptials.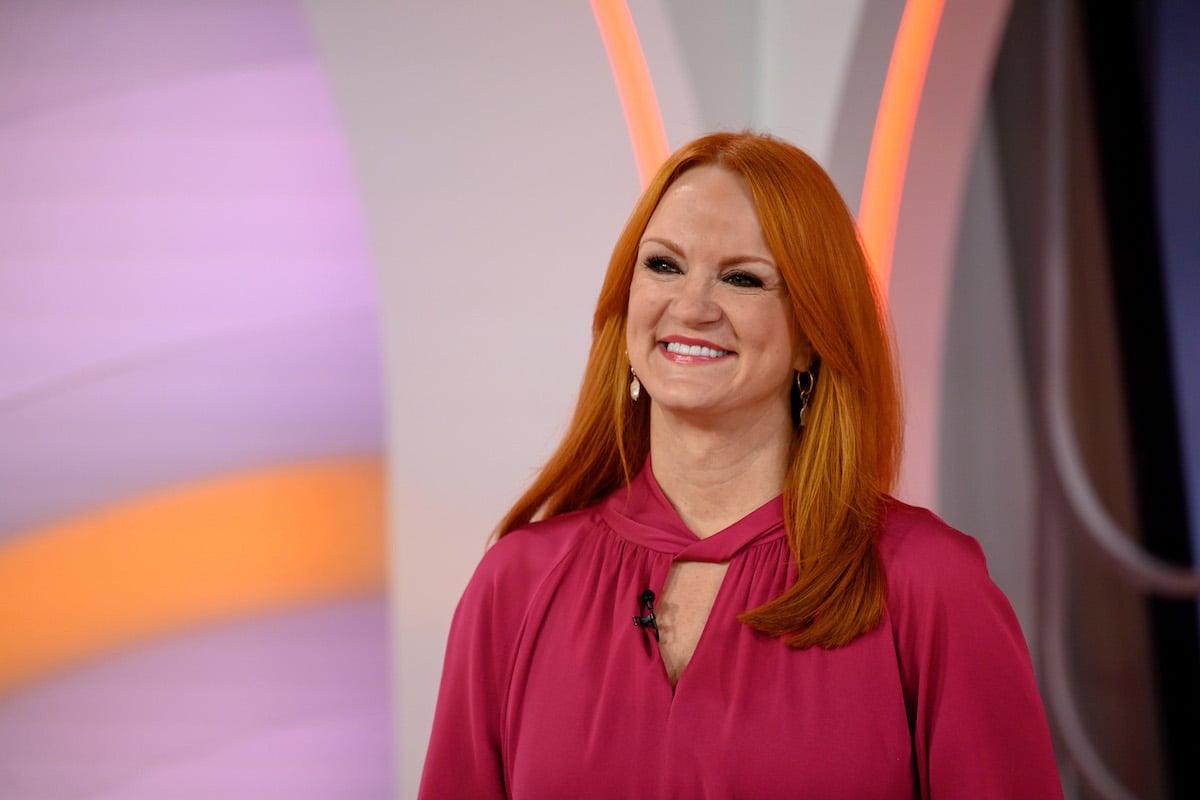 Ree Drummond's celebrating a major milestone. The Food Network star took to Instagram to mark her daughter Alex Drummond's wedding anniversary. Drummond's post comes a year after Alex's nuptials were filmed for The Pioneer Woman. 
Alex Drummond's wedding took place on the family ranch
Alex and her husband, Mauricio Scott, said "I do" at the Drummond ranch in Oklahoma on May 1, 2021. A film crew was there to capture Alex's wedding for Drummond's cooking show. Later, it became a special episode of The Pioneer Woman titled "Ranch Wedding." 
The ceremony and reception, complete with colorful flowers, took place not close to the Lodge where Drummond films. Rather, in a large, grassy area of the property without any running water or electricity. 
There were tears and laughter at Alex's wedding. As the 24-year-old later said, she "relied a lot" on her mom during the planning process. 
Alex's wedding followed their August 2020 engagement. Previously, the two had been dating for several years. Additionally, they filmed The Pioneer Woman with the rest of the Drummond kids.
Ree Drummond marked her daughter's wedding anniversary on Instagram
On May 1, 2022, Drummond marked Alex's wedding anniversary with a sweet Instagram post. 
"Can't believe it's been a year," she wrote in the caption. "'Twas a special, special night we will never forget." 
"Happy first anniversary, Alex and Mauricio!! Love you both so much!" she ended the post, alongside a heart emoji. 
With the caption, Drummond included nine photos from Alex's wedding. They featured snapshots of Alex and Scott on the dance floor, the bride and groom during the ceremony with their parents, and the newlyweds walking down the aisle. The cookbook author's post also included photos from the reception and, finally, an image of Alex and Scott at sunset.
"Can't believe it either!!" Drummond's daughter commented. "We love you sooo much," she added, saying she's "so thankful for the impact you had on all the wedding festivities AND our marriage." 
Scott also commented on Drummond's post, saying, "I can't believe it either! What a fun night and the best year!! We love you too!! One down, many many more to come! ❤️❤️❤️"
Alex Drummond celebrated the marriage milestone with an Instagram post of her own 
The Pioneer Woman host wasn't the only member of the Drummond family to mark the occasion on social media. Alex also took to Instagram to celebrate one year of marriage. 
"A whole trip around the sun with my best friend. 💗 Didn't know this much love & fun was possible!!!!" she wrote, next to a photo of her and Scott kissing at their wedding reception.
"Thank you to everyone who has reached out today and given us kind words of affirmation and encouragement, she added. "It means the world to us, we'd be nowhere without our loving community!"
"Here's to many more years," she concluded the post, tagging Scott and adding the clinking champagne glasses emoji.