Ree Drummond's Cheesy Baked Meatballs Use an Easy Shortcut Ingredient 'The Pioneer Woman' Star Said 'Blew My Mind'
Ree Drummond uses an easy shortcut for her baked meatballs recipe that makes the dish quick and easy to make.
Ree Drummond discovered an easy shortcut for her delicious spicy cheesy baked meatballs. The Pioneer Woman star's recipe can be paired with a simple salad and chunk of bread for a no-fuss weeknight dinner.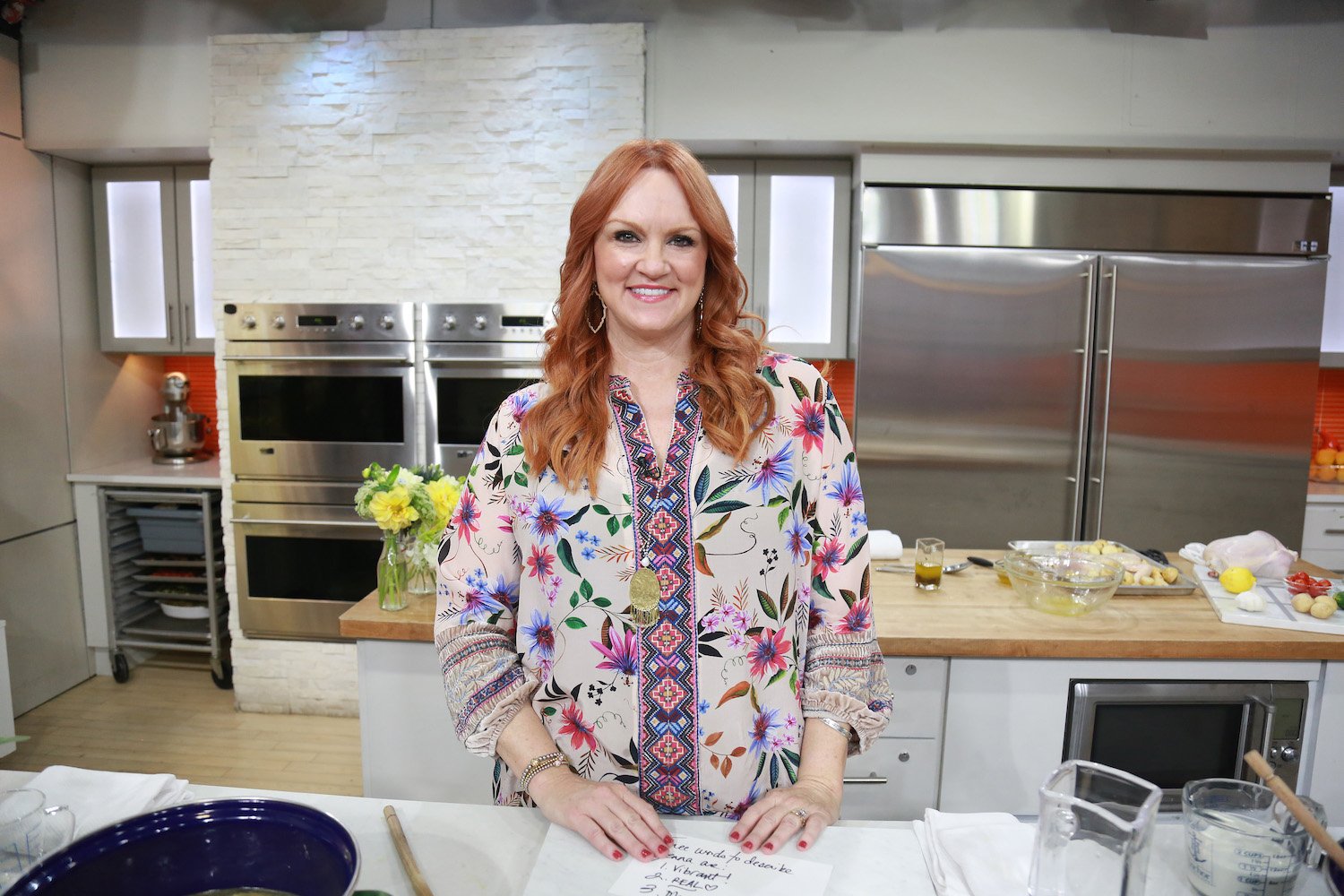 Ree Drummond uses an easy shortcut for her baked meatballs recipe
Drummond demonstrated how to make her easy recipe on an episode of The Pioneer Woman. "We're going to make hot, baked meatballs," she explained. "They're cheesy and wonderful."
She added a jar of arrabbiata sauce to an iron skillet, warning, "And this is incredibly spicy. To add to the spice, I'm going to add several peppers from a jar of hot cherry peppers." Drummond allowed the peppers to rest on top and then introduced her shortcut ingredient.
"I'm going to take this opportunity to tell everybody about this amazing new thing I discovered in supermarkets," The Pioneer Woman star said. "And they are actually formed meatballs and they're not frozen. Blew my mind when I knew these existed. When you're looking for a really fast family-friendly recipe, these are awesome."
She set the meatballs on top of the sauce and peppers and baked everything in a 425 degree Fahrenheit oven for 18 to 20 minutes, "until the meatballs are sizzly."
'The Pioneer Woman' star adds a cheesy layer to the recipe
After removing the meatballs from the oven, Drummond added the cheesy topping. "They smell fantastic — I can actually smell the spice, I can smell the heat," she noted. She sprinkled crushed red pepper flakes over the top to "bump it up," then placed a circle of mozzarella cheese over each meatball.
"So there's a second stage of baking and I'm going to put little discs of mozzarella on top of each meatball," she explained.  
Drummond placed the skillet back in the oven, cooking the meatballs under the broiler for just 3 minutes to melt the cheese. She topped the dish with torn basil, spooned the meatballs onto a plate, and served them with a piece of bread "to kind of sop up the sauce" and an easy salad.
The full recipe is available on the Food Network website.
Drummond shares the secret to perfect meatballs
Drummond may have used a shortcut for her baked meatballs recipe but she also makes them from scratch, too. She once shared her secret for making perfect meatballs and it's so simple.
During a 2017 Q&A book signing session for her cookbook, The Pioneer Woman Cooks: Come and Get It, Drummond shared her secret to good meatloaf and meatballs that never turn out dry or too mushy.
"So I think the secret to good meatloaf or meatballs or anything in that category is to add plenty of bread filler," she explained in response to a fan's question. "When I make meatloaf, I literally use white Wonder Bread. And I know that sounds crazy but it has such an amazing, oh I don't know — Wonder Bread taste to it. But it works really well for meatloaf."
Drummond's strategy for meatloaf and meatballs is to add enough of the bread. "So really throw it in there!" she said.