Ree Drummond's Easy Chicken and Rice Recipe Is a One-Pan Dinner With Quick Shortcut Ingredients
Ree Drummond has a simple one-pan dinner recipe that's a delicious combination of chicken and rice with Tex-Mex flavor. Find out how to make The Pioneer Woman star's easy recipe.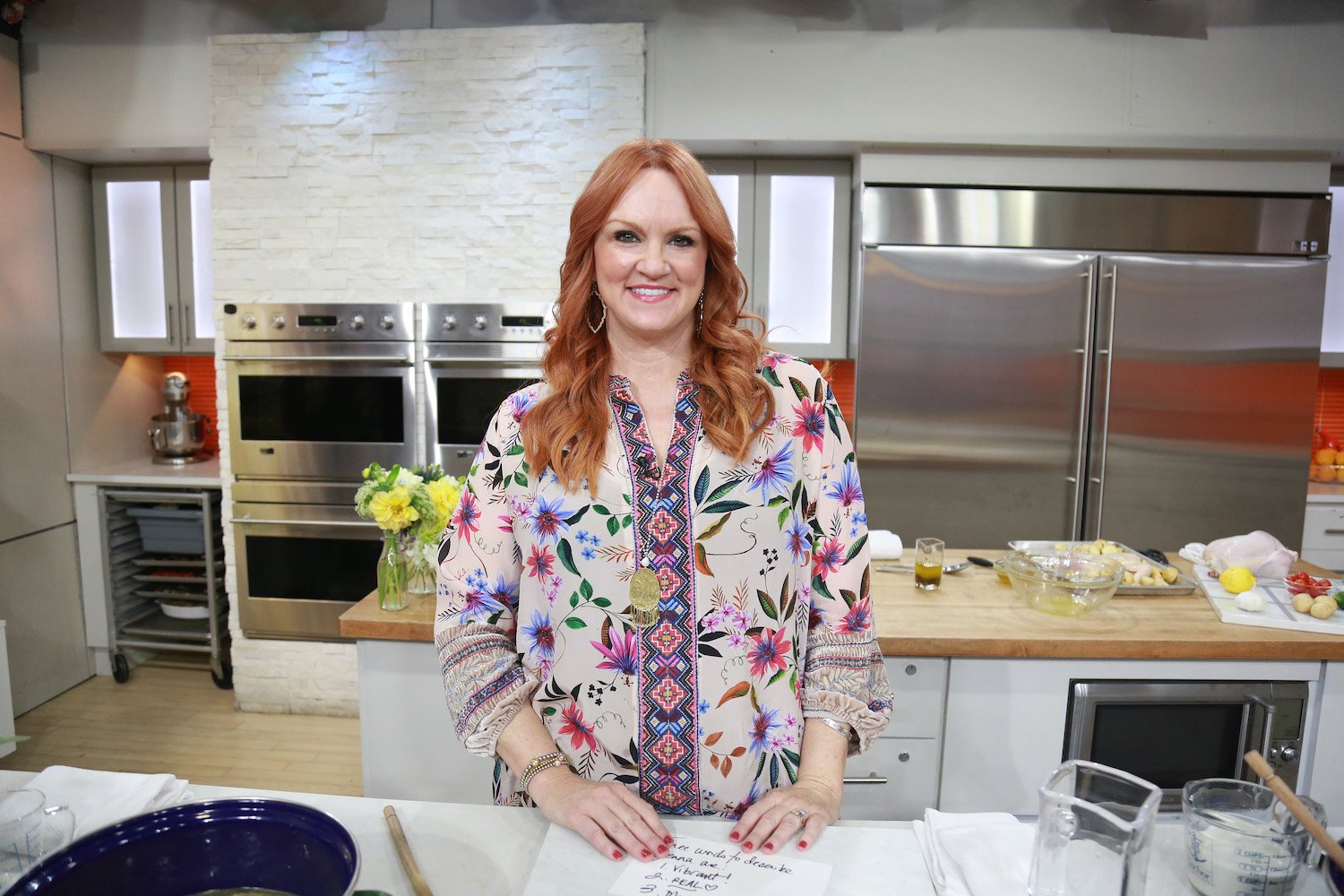 Ree Drummond's chicken and rice recipe has some easy shortcuts
Drummond demonstrated how to make her easy Tex-Mex chicken and rice recipe on an episode of The Pioneer Woman. "Nothing in the world beats a one-pan meal," she explained. Drummond promised that her one-pan recipes "will make your cooking life complete." 
Her easy Mexican chicken and rice recipe has some quick timesavers. "The shortcuts in this dish are voluminous, if that makes any sense," she said. "Such an easy dish — you will not believe how easy it is to pull together."
She added, "Very quick and you only dirty up one pan, which is the whole point of a one-pan dish — fewer dishes."
Drummond started by adding onion and garlic to olive oil she heated in a skillet. She added plenty of Tex-Mex flavor with chili powder, cumin, cayenne pepper, turmeric, and pepper. The Pioneer Woman star stirred everything together for three minutes. "I want to stir these around so that the spices kind of start to toast a little bit and the onions cook," she explained.
Drummond added a can of tomato sauce and a can of diced tomatoes and green chiles, then stirred everything together.
Drummond loves using microwavable rice to make the dish even easier
The Pioneer Woman star added "one of the most important ingredients" in her Tex-Mex dish: rice.
Her easy shortcut rice option is something she called "bag rice." Drummond explained, "This is basically microwavable rice. It's all ready to go. And I'm telling you, this stuff is underrated. I think microwave-in-bag rice kind of got a bad rap once upon a time."
She added, "But there are so many varieties and, for this, I'm actually using like, an organic brown microwave rice."
Drummond shared her recipe's other easy shortcut: shredded rotisserie chicken. "This is going to wind up being a pretty generous chicken and rice dish. But, as you can see, there is nothing fancy about it at all. And you don't have to use the ready-made rice. But, to me, that's kind of part of the hilarious fun of this one-pot dish — just ripping open two bags of rice and dumping them into a pan with all these other ingredients."
She mixed everything together and cooked the mixture for three minutes to allow the rice to absorb the flavors. "And it's just going to just turn into a pot of magic — just you wait," Drummond promised.
The Food Network host sprinkled chopped cilantro over it, spread the ingredients into an even layer, and sprinkled pepper-jack cheese over the top. Drummond added the lid, turned the heat to low, and melted the cheese for a couple of minutes.
'The Pioneer Woman' star called it a 'one-pan wonder'
When Drummond removed the lid, she revealed a delicious melted cheesy chicken and rice dish.
"This is so great because, usually, when I make this Mexican rice dish, I don't put chicken in it and it's a great side dish but with the chicken, it's just this beautiful one-pot dinner and you can take it straight to the table," she explained. "I like to put plenty of cilantro on top."
"That is a beautiful one-pan wonder right there," Drummond said.
The full recipe is available on the Food Network website.