Ree Drummond Fans Love How 'Real' She Is on 'The Pioneer Woman,' Share Their Favorite Hilarious Moments
Ree Drummond's The Pioneer Woman cooking show pivoted during the pandemic, with her family taking on filming duties instead of her pro team. Her shows took on a more casual approach, given the limitations, but fans have loved seeing Drummond's personality come shining through.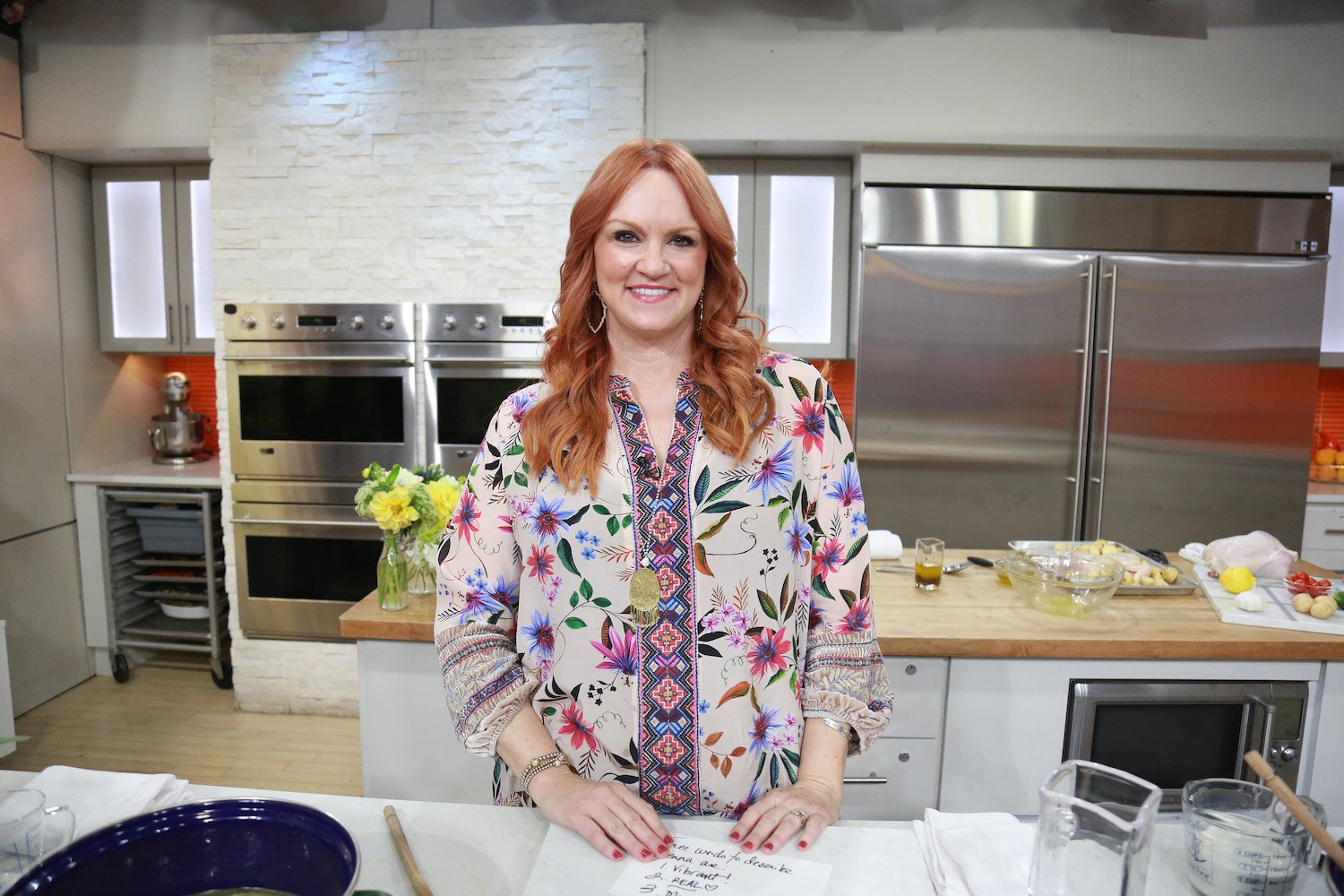 Drummond shared an unprofessional (but funny) moment from her show
On Jan. 22, Drummond posted a clip from her show on Instagram and shared how she now understands when people complain about her show lacking professionalism.
"While most of the feedback I receive on our self-shot cooking show is positive, I do hear from the occasional viewer who takes issue with the lack of professionalism and decorum displayed in the kitchen," she noted in the caption.
Drummond continued, "I used to read those messages and scratch my head, not really understanding what they meant … but then I watch a clip like this and totally get it."
The clip showed her daughter Paige and son-in-law Mauricio playfully fighting it out for the first taste of Drummond's Tex-Mex chicken pot pie.
Fans recalled some of Drummond's funny 'The Pioneer Woman' moments
Drummond's fans, for the most part, love these "real" moments from the Food Network host. "This is what makes the show relatable. And lovable," one person wrote in the comments.
Another fan wrote, "I love the laid-back vibe much better than the 'professional' version! Love seeing the kids! You do you!!!"
Some fans recalled their favorite real-life moments on the show. "I liked those moments. Like when you caught the spoon on fire that would have been edited with the professional crew," one fan commented. "It's nice to see professional people mess up too."
Another fan added, "Or when the rat ran across the floor. That would have been edited out for sure … or started the dish over!"
Another person pointed out the "burnt s'mores" that Drummond flubbed while demonstrating a recipe.
"The show is a depiction of how real life is in every mom's kitchen," one of her followers commented.
'The Pioneer Woman' will show ranch life once again
Some fans have missed how The Pioneer Woman used to give a peek at ranch life but Drummond promises that will return when her film crew comes back.
On Jan. 15, she posted about her upcoming season of The Pioneer Woman and explained how a fan-favorite element is returning.
"I sometimes forget to post about my Food Network show, because it's such a regular part of my life, so here's a post about my Food Network show!" Drummond wrote in the caption. "We filmed this show last fall, and are looking forward to starting filming again next month! We're going to start shooting more of the ranch activities again, which I've missed … and later this summer, my original crew from the U.K. will be coming back for the first time in over two years."
Never fear, however, as Drummond said her kids will still be involved with the show so there will definitely be those more candid moments that viewers love so much.
When a fan asked, "Will your kids still be involved in filming/tasting when your crew comes back?" Drummond confirmed that they will be in the mix.
"Yes, they will!! It will be the best of both worlds, I think!" she responded.