Ree Drummond Fans Weigh in on Silly Debate After 'The Pioneer Woman' Posts Cute Mother-Daughter Pics
Ree Drummond posted a sweet mother-daughter photo on Instagram but her caption quickly changed course from their matching hair clips to the proper terminology for hair accessories. Her fans had a lot of thoughts on the matter, with many agreeing with The Pioneer Woman star's argument.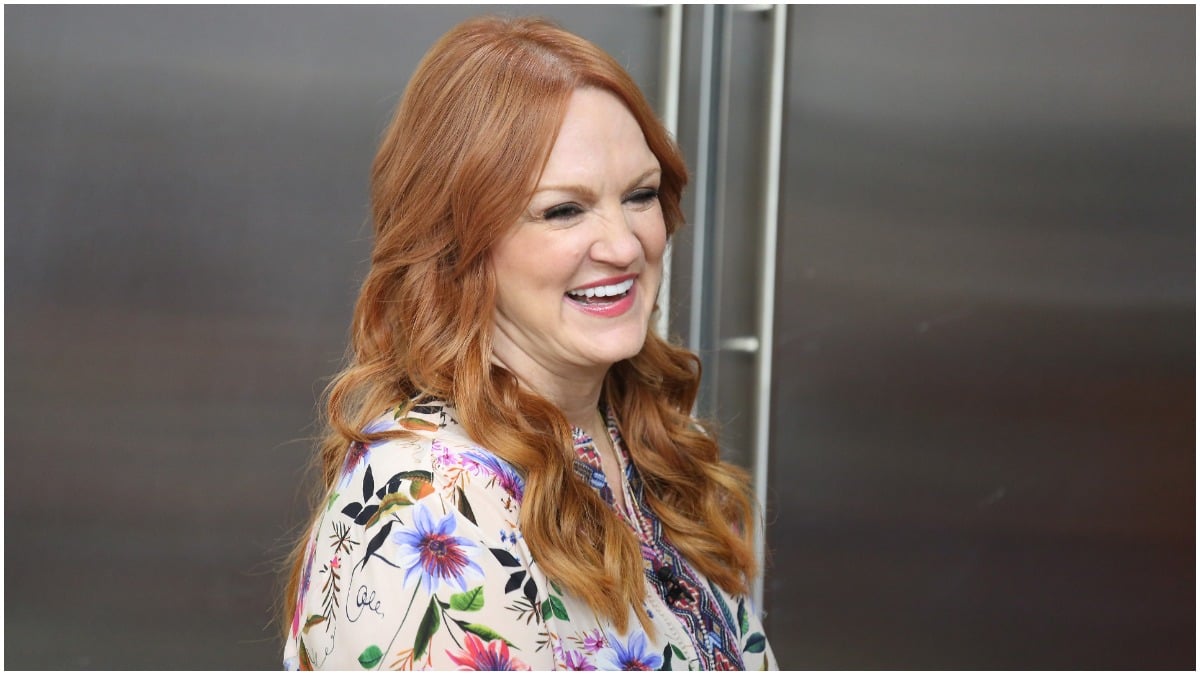 Ree Drummond and daughter Alex sport the same updo hairstyle
Drummond shared photos of her and Alex meeting up for a dinner date, with the second photo showing the two turning their heads to reveal they both had their hair twisted in an updo and held with a hair clip.
"Alex and I met for dinner while I was in Texas and we both wore our hair up in chip clips (swipe forward to see our mother-daughter lewk.)," Drummond wrote in the caption. "Do you call them chip clips, or is that another Gen-X term, much like 'ponytail holders,' which is absolutely the ONLY correct way to refer to a circular elasticized hair accessory."
She continued, "I will never say 'hair tie' as long as I live, and I urge all my Gen-X cohorts to join me in this stance. Ponytail holders don't tie, they never have tied, and the matter is settled. Anyway, I hope you enjoyed this very sweet post about my dinner with Alex."
'The Pioneer Woman' star's fans shared their thoughts on hair accessories
Drummond struck up a very important debate about what to call various hair accessories and many Pioneer Woman fans weighed in with comments about what they call the elasticized and clippy varieties.
Many people were firmly on team "ponytail holder," with comments like, "Ponytail holder is CORRECT!!!," "Lovely. And ponytail holder for the win!," and "I agree! 'hair tie' is not a thing!"
Others joked, "I stand with you in solidarity" and "Absolutely agree and stand with you on this important issue!"
Some fans shared they call them a hair tie or scrunchie. "I'm still a 'scrunchie' girl… is that even acceptable?" one fan asked. Another commenter shared, "I call it a hair elastic because it doesn't only hold ponytails — sometimes it holds buns or pigtails or braids."
"Haha, I just call them 'thingies,' wave my wrist around, and point to my hair when I'm asking for one, and everyone seems to get the message," one of her followers shared.
There was even more confusion surrounding the hair clips. "We called them banana clips. I'm a Gen-Xer but I'm from California. Maybe that's the difference?" a fan commented. "But I DO say ponytail holder. Unless I'm using a scrunchie!"
Others commented, "Claw clip from this millennial," and "I believe in the 90s we called them jaw clips? Or claw clips? Chip clips generally go on chips."
There were also plenty of messages pointing out how much the mother and daughter were "twinning" beyond their hairstyles, including wearing shirts with similar necklines.
RELATED: 'The Pioneer Woman' Ree Drummond Answers Fans' Burning Questions: Find Out Her Favorite Child and More