Ree Drummond Revealed 'I Almost Lost My Religion With Cooking': Newest 'The Pioneer Woman' Cookbook Saved Her 'Cooking Sanity'
Ree Drummond hit her breaking point when it came to cooking during the pandemic and said she "had to find ways to save my cooking sanity." That's where Drummond's newest cookbook comes into the picture — the easy shortcut recipes helped her maintain her "love for cooking."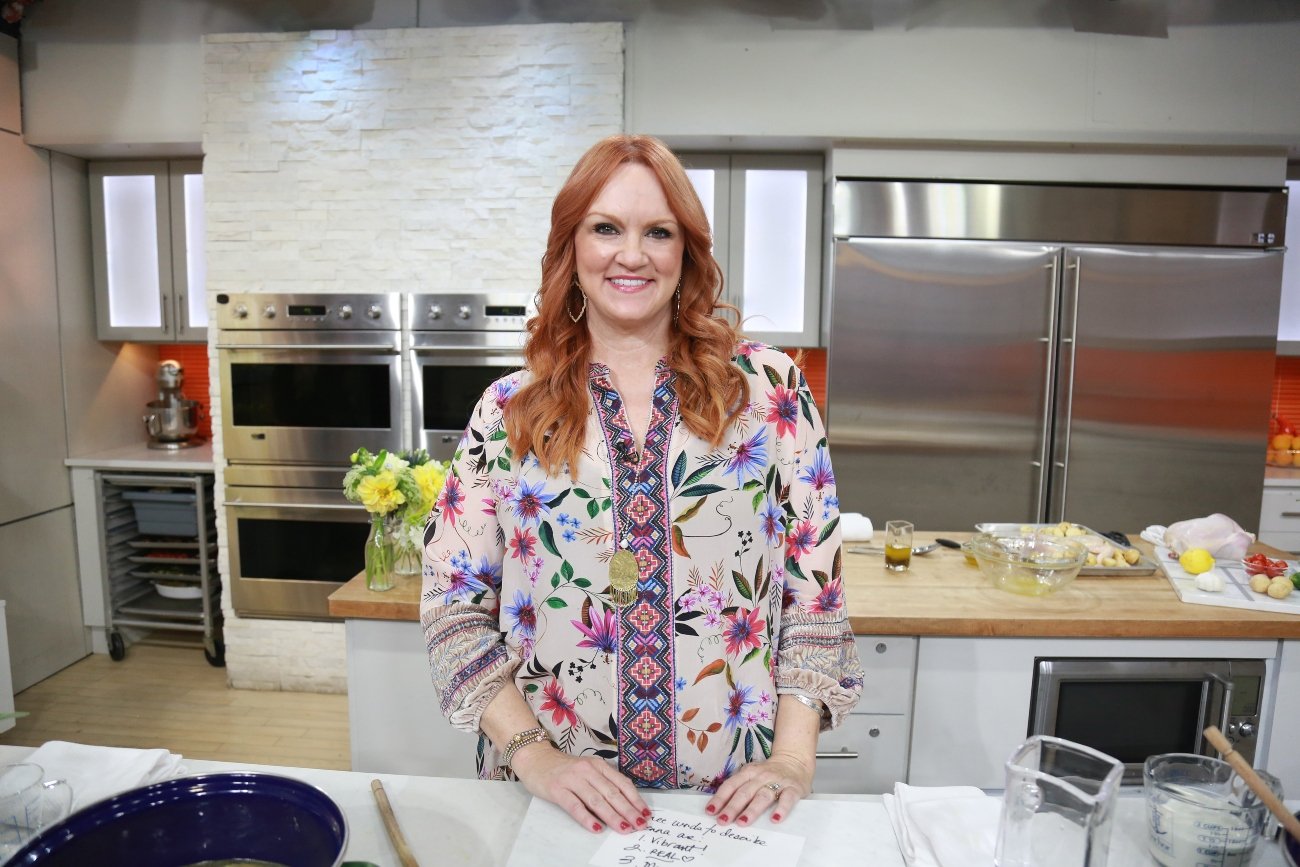 Ree Drummond was burned out on cooking during the pandemic
Drummond stopped by The View on Oct. 19 to promote her new cookbook, The Pioneer Woman Cooks: Super Easy!, which features plenty of shortcut recipes that are simple to pull together. Drummond was asked how she has managed during the coronavirus (COVID-19) pandemic and, while she shared the best part was the quality time together with her family, she admitted it was challenging as well.
The Pioneer Woman star explained that she and husband Ladd were "inching toward empty nest … and then covid hit and everybody came home." That meant a house full of hungry people and Drummond found she was losing her love for cooking just a bit.
"I was cooking all the time and I couldn't take it anymore," she confessed. "During covid, I like to say, I almost lost my religion with cooking. It was just so much volume."
That frustrated feeling contributed to her new cookbook because she wanted to make easy recipes. "So that is sort of where all of the recipes [in the cookbook] came from — I had to take it easy on myself," Drummond explained. Her cookbook recipes all have "a shortcut component that makes them easy," according to the Food Network host.
Ree Drummond joked 'I birthed my child' with her newest cookbook release
Drummond took to Instagram on Oct. 19 to reveal that her Pioneer Woman cookbook is available now.
"I birthed my child today! Well… my cookbook child," she joked. "The recipes in this cookbook came to be during the days (months!) my house was full of humans and I had to find ways to save my cooking sanity (and keep myself from losing my love for cooking, if I'm being honest)."
The Pioneer Woman star gave her followers a glimpse at her favorite recipes in the book and they're all drool-worthy but totally simple to make. "You can swipe forward to see some of my favorite dishes from the book," she explained. "I hope you love this cookbook as much as I LOVED writing it!"
'The Pioneer Woman star said she hasn't stopped eating her recipes
During her appearance on The View, the hosts asked Drummond about her recent weight loss and The Pioneer Woman star assured viewers that she still eats her recipes.
Joy Behar wondered, "How do you lose weight when you're around food all day long?" Drummond said that her daughter Alex's wedding motivated her to get in better shape. "I couldn't for many years and, you know, it happens — it just crept up, but my daughter got married this year and that was a nice little motivation," she explained. "I kinda thought maybe my dress should zip the day of the wedding."
"So that's when it started the process, but then I started feeling better, and it became less about losing weight, and more about just, 'Wow this feels good and I want to kind of keep this up,'" Drummond continued.
She's more mindful of portion sizes these days but still eats the same foods. "I'm still eating the things that I love because my family will never be OK with quinoa and kale. Not that there's anything wrong with quinoa and kale, but so I just learned kind of portions," she explained.