Ree Drummond's 'Low Maintenance' Spin on Traditional Risotto Is Packed With Veggies
Ree Drummond makes an easy one pan meal that's a spin on classic risotto without all the effort.
Ree Drummond makes an easy one-pan meal that's healthy, hearty, and ready in under 30 minutes. Find out how to make The Pioneer Woman star's low-maintenance risotto-inspired recipe.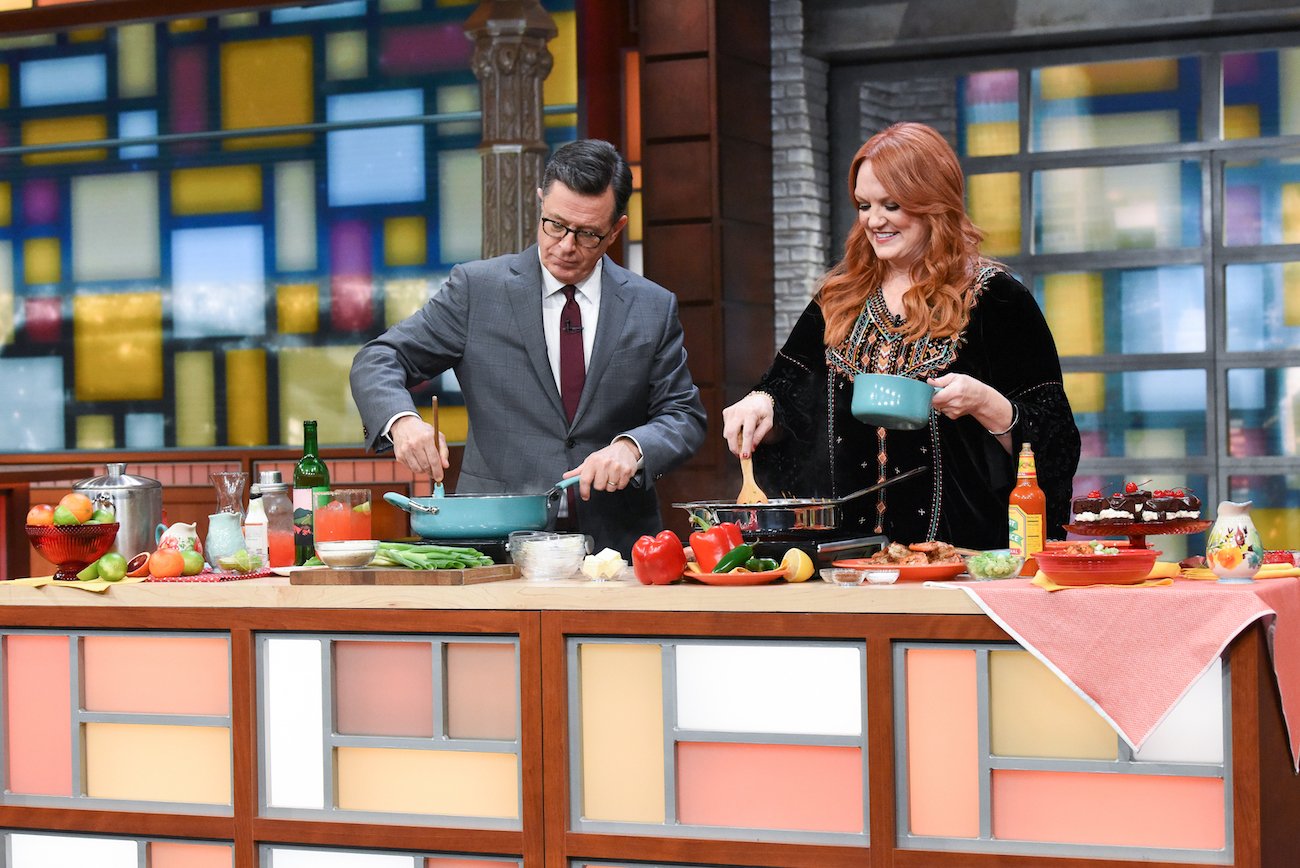 Ree Drummond makes a simple pasta risotto mashup
Drummond made her green orzotto recipe during an episode of The Pioneer Woman titled "Quick and Easy: New Favorites."
Drummond called her recipe "a marvelous mash-up … a miracle one-pan pasta-risotto combo."
"I am a self-confessed pasta addict so it should come as no surprise to you that my next new favorite involves orzo and all of these vegetables," she explained. "And because I'm all about revamping, I'm going to shake things up more than just a little bit."
Drummond added, "I'm making very green orzotto. It's a cross between pasta and risotto but it is so much easier to make than regular risotto."
How to make Ree Drummond's easy spin on risotto
To make the recipe, Drummond first heated olive oil in a skillet and added sliced green onions. "When I'm thinking about ways to make a meal move a little quicker, I often substitute green onions for regular diced onions," she explained. "They just cook up a lot faster. The flavors get things going really, really fast."
She added crushed red pepper flakes, minced garlic, and orzo pasta. Then she stirred to coat the pasta well. "This uses orzo pasta instead of arborio rice."
The Pioneer Woman star poured warm vegetable broth into the pan. "This is one example of how much easier orzotto is than risotto," Durmmond said. "When you make risotto you have to add the liquid very gradually. Orzotto is a total revelation."
She let the orzo cook for 5 minutes while she cut broccolini, asparagus, and zucchini then added them to the pan. Drummond sprinkled in frozen peas next. "I never thaw frozen peas before I add them to a skillet," she said. "They heat up in no time."
The Food Network host added shredded kale, grated parmesan, and lemon zest to the pan.
'The Pioneer Woman' star called the dish 'a miracle'
Drummond shared just how great the hearty dish is. "I think what I love most about this dish, aside from how pretty it is and how tasty it is, is that you make it all in one skillet," she explained. "And you can just take the skillet to the dinner table, set it right down, and let people dig in. Doesn't get any easier than that."
To finish the dish, she added basil and parsley.
Drummond recommended not letting it sit too long in the skillet. "This is something to be enjoyed right away," she noted. "It's really amazing how just creamy the texture of this is and I didn't add cream at all. Just parmesan cheese and then a little bit of the starch from the orzo. What a miracle this is."
She spooned it into a bowl and sprinkled it with parmesan and herbs. "And that is my very green orzotto," Drummond said. "Talk about a low-maintenance recipe."
The full recipe is available on the Food Network website.