Ree Drummond Said She's 'Obsessed' With Her Air Fryer: 'The Pioneer Woman' Star Makes an Easy Air Fryer Appetizer
Ree Drummond said she's 'obsessed' with one kitchen appliance that gets the job done quickly and easily. Even though The Pioneer Woman star admits she jumped on board the air fryer train a little late in the game, it's now one of her favorite gadgets.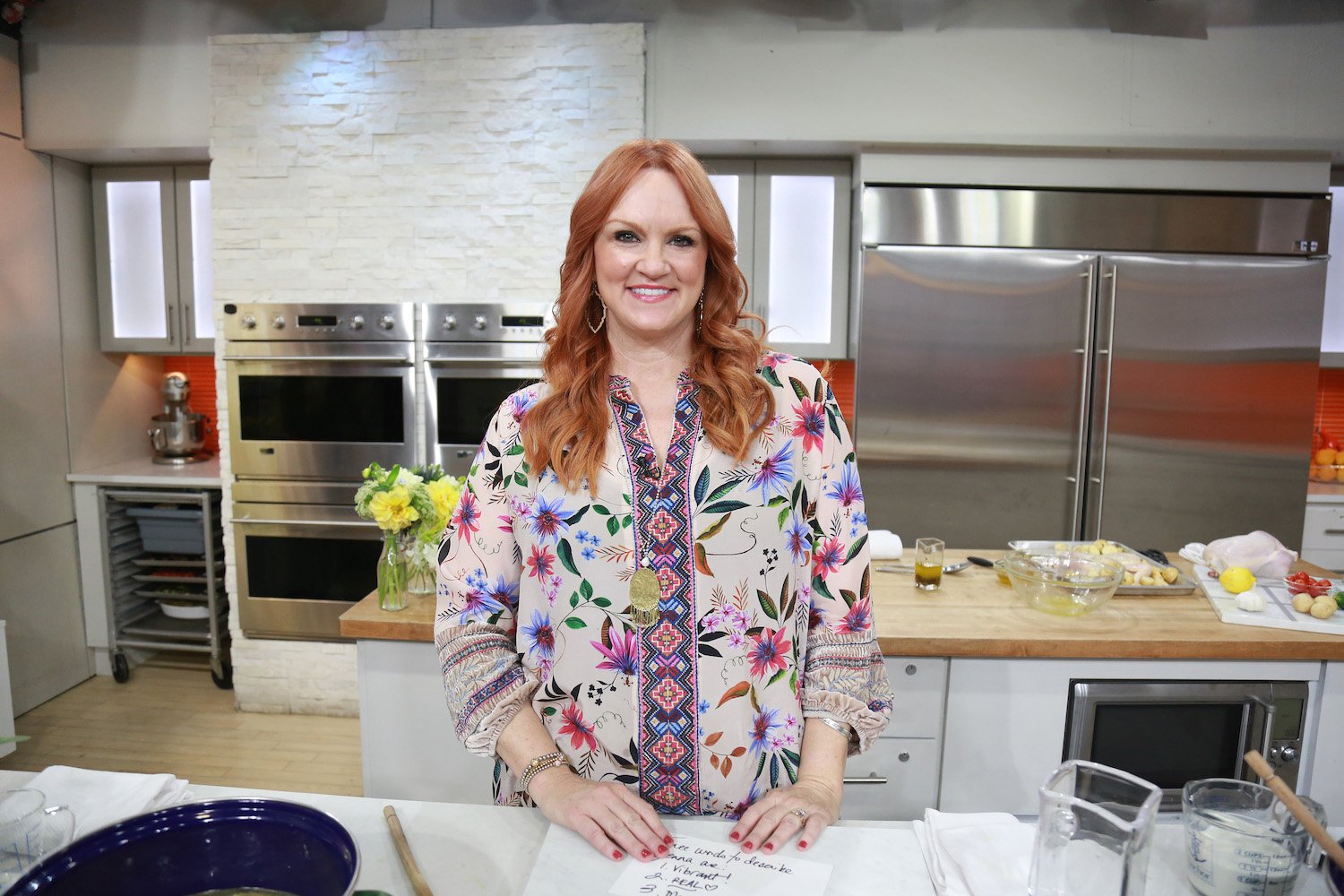 Ree Drummond said she's 'obsessed' with her air fryer
In a December interview with Mashed, Drummond declared her love for her air fryer, pointing out that it took her a bit to get on board, but now she's "obsessed" with it.
When asked, "What are just a couple of your must-have kitchen tools or gadgets?" Drummond shared how indispensable the appliance has been.
"In terms of gadgets, I'm obsessed with my air fryer," she answered. "I was a little late to the air fryer world and I sometimes resist new appliances, new gadgets, but once I got it, and once I started really understanding what you can do with an air fryer, I really am obsessed."
Ree Drummond puts her air fryer to work to make an easy appetizer
Drummond has found the gadget comes in handy to make an easy appetizer in no time. "Around the holidays, [the air fryer] is great because you can get a package of puff pastry and cut it into squares and fill it with brie and cranberry sauce," she explained.
The Pioneer Woman star noted how she folds up filled squares "and then just put them in the air fryer for four minutes and they turn into this beautiful little parcel that's just great for appetizers. I'm having fun with that."
Drummond also found that the air fryer is useful when it comes to heating leftovers. "It's also great for reheating leftovers," she explained. "People underestimate the power of leftovers in an air fryer. It really brings them back to life."
'The Pioneer Woman' star shared her other kitchen favorites
While she's smitten with the air fryer, Drummond has some other kitchen favorites, including one big necessity — knives.
"Then I can't emphasize enough the importance of having great knives whenever you're launching into a real big cooking episode," she explained. "My knife set is really big in my kitchen."
Drummond said it's good to have a slow cooker in the mix as well. "Good knives, an air fryer, a slow cooker around the holidays is essential," she explained. She likes to have "a slow cooker full of queso and baskets of chips nearby. That'll satisfy any kid between the age of eight and 28."
Drummond makes an elegant brie and cranberry wreath appetizer
If you don't have an air fryer, Drummond has another oven-baked brie and cranberry appetizer. She uses crescent rolls to form a star of overlapping triangles around a bowl set in the center of a parchment-lined sheet pan.
The Pioneer Woman star spoons cranberry jelly and cut pieces of brie on the crescent rolls, then sprinkles on pistachios and dried cranberries.
Drummond removes the bowl and folds each point of crescent roll toward the center and folds it under.
She brushes it with a beaten egg and sprinkles rosemary and sea salt over the top, then bakes it in a 375 degree Fahrenheit oven for 18 to 20 minutes.
Before serving, the Food Network host gives the appetizer a drizzle of honey and garnishes the wreath with pistachios, dried cranberries, and sprigs of rosemary.
The full recipe is available on the Food Network website.
RELATED: Ree Drummond's Christmas Breakfast Recipe 'Is the Easiest Version of Cinnamon Rolls' Ever, According to 'The Pioneer Woman' Star