Ree Drummond Promises New Season of 'The Pioneer Woman' Will Show Ranch Life Again and Fans Are Thrilled
Ree Drummond shared what fans can expect in her new season of 'The Pioneer Woman' cooking show and they're excited that ranch life is returning to the format.
Ree Drummond had to get creative with her cooking show, The Pioneer Woman, during the pandemic. While fans have enjoyed the new episodes, many said they missed the way the show used to highlight life on the ranch. Drummond is promising the new season will include the ranch more — and fans are ecstatic.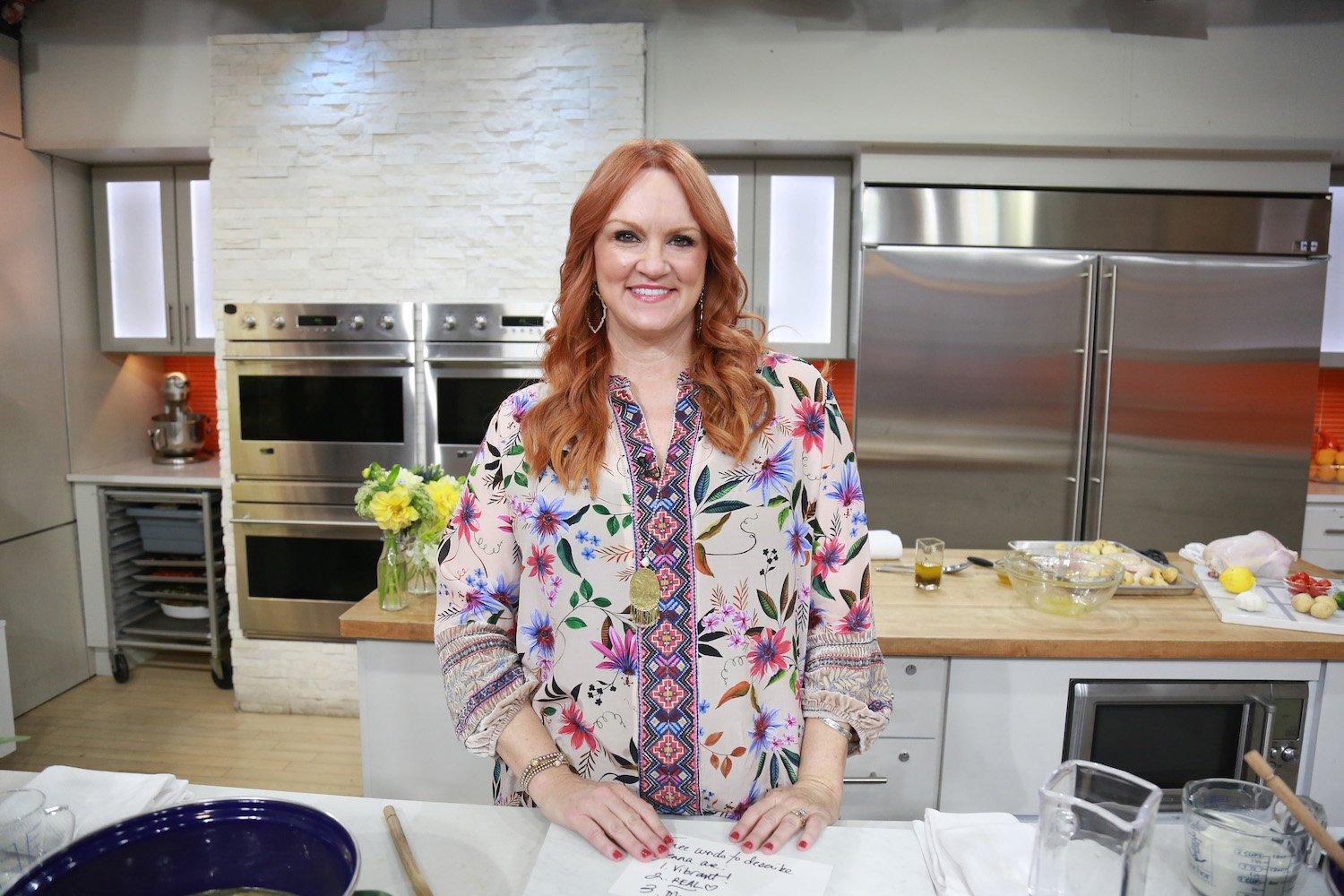 Ree Drummond said the new season of 'The Pioneer Woman' will show the ranch again
On Jan. 15, Drummond took to Instagram to tease the new season of The Pioneer Woman. She promised that a fan-favorite element of her cooking show will make a comeback after a brief hiatus.
"I sometimes forget to post about my Food Network show, because it's such a regular part of my life, so here's a post about my Food Network show!" she wrote in the caption. "This morning's brand new episode features four recipes that are [yummy face and heart eyes emojis] and I've got all the kids filming in the kitchen with me."
Drummond continued, giving fans a peek at what to expect in the upcoming season. "We filmed this show last fall, and are looking forward to starting filming again next month! We're going to start shooting more of the ranch activities again, which I've missed … and later this summer, my original crew from the U.K. will be coming back for the first time in over two years."
She added, "Meantime, hope you enjoy this morning's show! Its unofficial title is 'Giggling in an Animal Print Shirt.' Story of my life. Well, except it's usually a floral print shirt. Okay, BYE!!"
Ree Drummond explained why there hasn't been any ranch life in recent shows
Drummond had to pivot from her typical cooking show format during the pandemic because she only had her family serving as the film crew. The show focused on Drummond in the kitchen since they didn't have a pro crew, she explained in the Instagram comments.
When a fan commented, "Glad to hear you will be filming ranch activities again!" Drummond explained why they had to cut the ranch part out of the show.
"It was tough to get it done last year because we were self-shooting everything, but we've got a plan now," she responded. "It'll be fun!!"
Fans are excited to see new episodes of The Pioneer Woman show this aspect of Drummond's life again. "l LOVE the ranch activities; so glad to hear that news!" one fan commented.
Another person shared, "OMG finally we get updates on all that goes on at Drummond ranch. Miss the cowboys and, of course, 'Marlboro man' Ladd. Can't wait."
Others agreed that they are happy to see the ranch, Ladd, and the cowboys in action again. "Glad that things are getting back to the ranch activities," one fan commented. "I miss all that. Kids did great!!"
Drummond's kids will still be involved with the show
In addition to getting to see the Drummond ranch life again, fans were thrilled to hear that the Drummond kids will still be involved.
"I will miss the kids filming. They have been great and I have really enjoyed the shows," one fan noted.
"Will your kids still be involved in filming/tasting when your crew comes back??" one fan asked. "Love the interactions during the show now!!!
Drummond confirmed her kids aren't going anywhere. "Yes, they will!! It will be the best of both worlds, I think!" she answered.
Some fans noted that they really enjoy Drummond's kids being in the mix more. "I have always loved your show but I have to say, I love the shows with your kids filming even more," one person commented. "It just seems to fit your personality and style and what I love about watching you and your family. Kudos to you all! I am happy to hear from the posts you will try to keep some of the informality there!"