Ree Drummond Shares 3 Secrets to a Happy Marriage, Fans Celebrate 'The Pioneer Woman' Star and Husband Ladd
The Pioneer Woman star Ree Drummond took to Instagram on Valentine's Day 2022 to post a photo of her and husband Ladd and share a few nuggets of wisdom. She included three "secrets to a happy marriage" and her fans had plenty of supportive comments.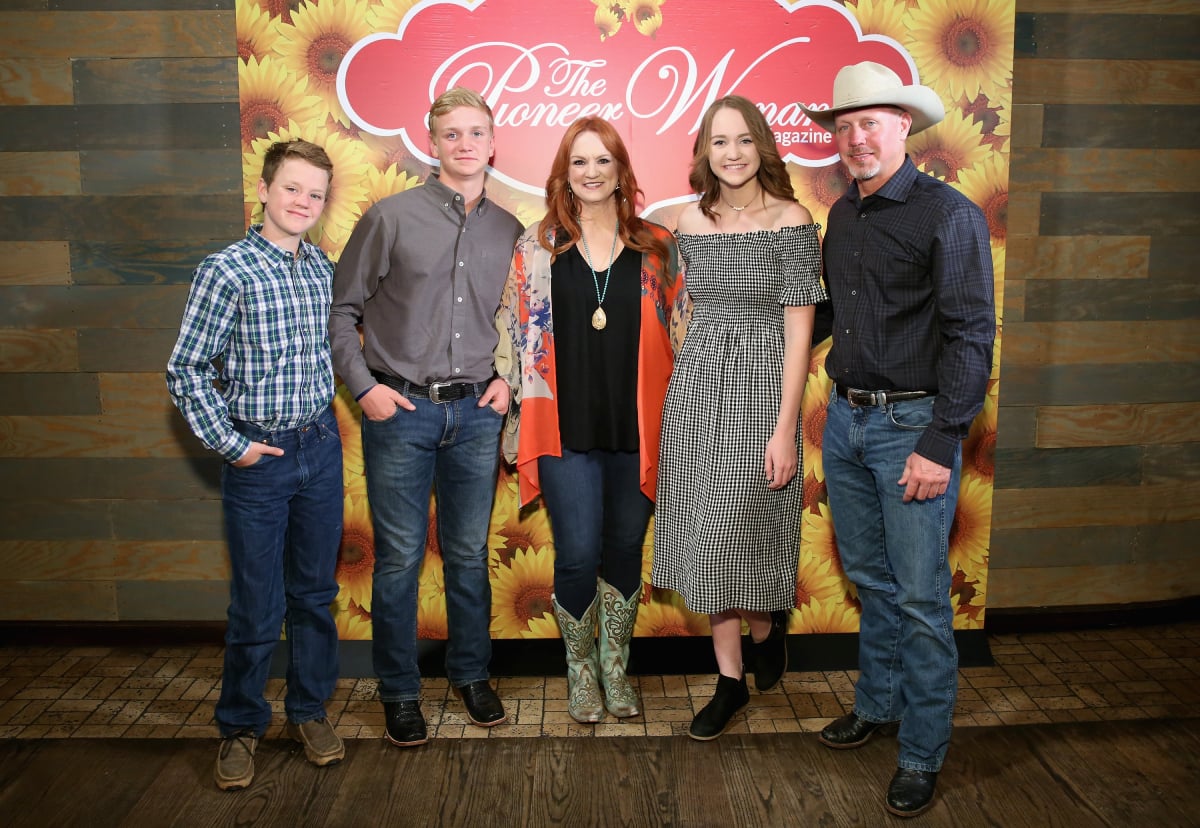 Ree Drummond shared her 3 secrets to a happy marriage
On Feb. 14, The Pioneer Woman star posted a sweet photo of her and Ladd from their summer vacation. She also took the opportunity to explain the secrets of their happy marriage.
"Never mind my crooked sunglasses, I just wanted to share a photo with Ladd from last summer and also use this opportunity to share three of my secrets to a happy marriage," she wrote in the Instagram caption.
Ree continued, "1. Listen to each other. 2. Touch feet in bed right before you go to sleep, even if you're mad. 3. Never, ever ski together. Well, it's a start, anyway!"
Two of her kids were among the commenters, with daughter Paige writing, "Love you guys!!" and son Todd commenting, "two goats."
Fans wished Ree and Ladd a happy Valentine's Day
Ree's followers left plenty of heart emojis to share their love for the couple on the romantic holiday.
Many other followers expressed their adoration in words, with comments like: "Aww lovely couple," "You two are so precious," "Gorgeous couple!," "Beautiful couple," and "You guys are soooo cute."
Some of Ree's fans commented on the "beautiful picture," called them "too sweet, marriage goals," and wished them a Happy Valentine's Day.
Some followers agreed with Ree's secrets to a happy marriage
Ree's followers also commented on the tips that have made her marriage happy. "Hahaha! Those are great," one fan commented. "I think it's hilarious to put my cold toes on my hubby!!"
Others said they shared her foot philosophy, with comments like, "I agree with the feet," "Fellow foot touchers here too! It works!," "Playing footsy in bed is sweet," and "I LOVE the 'touch feet.'"
Some of her followers also agreed about not skiing together and one person offered, "I agree but mine would be don't play golf together!"
How long have Ree and Ladd Drummond been married?
On Sept. 21, 2021, Ree posted a message about their 25th wedding anniversary. She included photos from their wedding day as well as some other pics.
She shared a hilarious secret to their marriage with a tease that included a photo reveal of her handsome husband.
"Twenty-five years ago, Ladd and I got married. It's been a wild adventure, and we've experienced the joys, pains, ups, downs, triumphs, sadnesses, and unexpected twists and turns. (And kids!)," she noted in the caption. "That whole 'love' thing — the love that deepens, expands, and becomes more firmly rooted over time — is definitely there … but if you wanna see what's really kept me going all these years, just swipe to the last pic."
Ree added, "Can it really be that simple? Well, some days, yes! I love you, Ladd."