Ree Drummond's Spicy Chicken Sandwiches Are an Easy 16 Minute Meal
Looking for a quick weeknight meal idea or a fast lunch? Ree Drummond's spicy chicken sandwiches are so delicious and ready in just 16 minutes.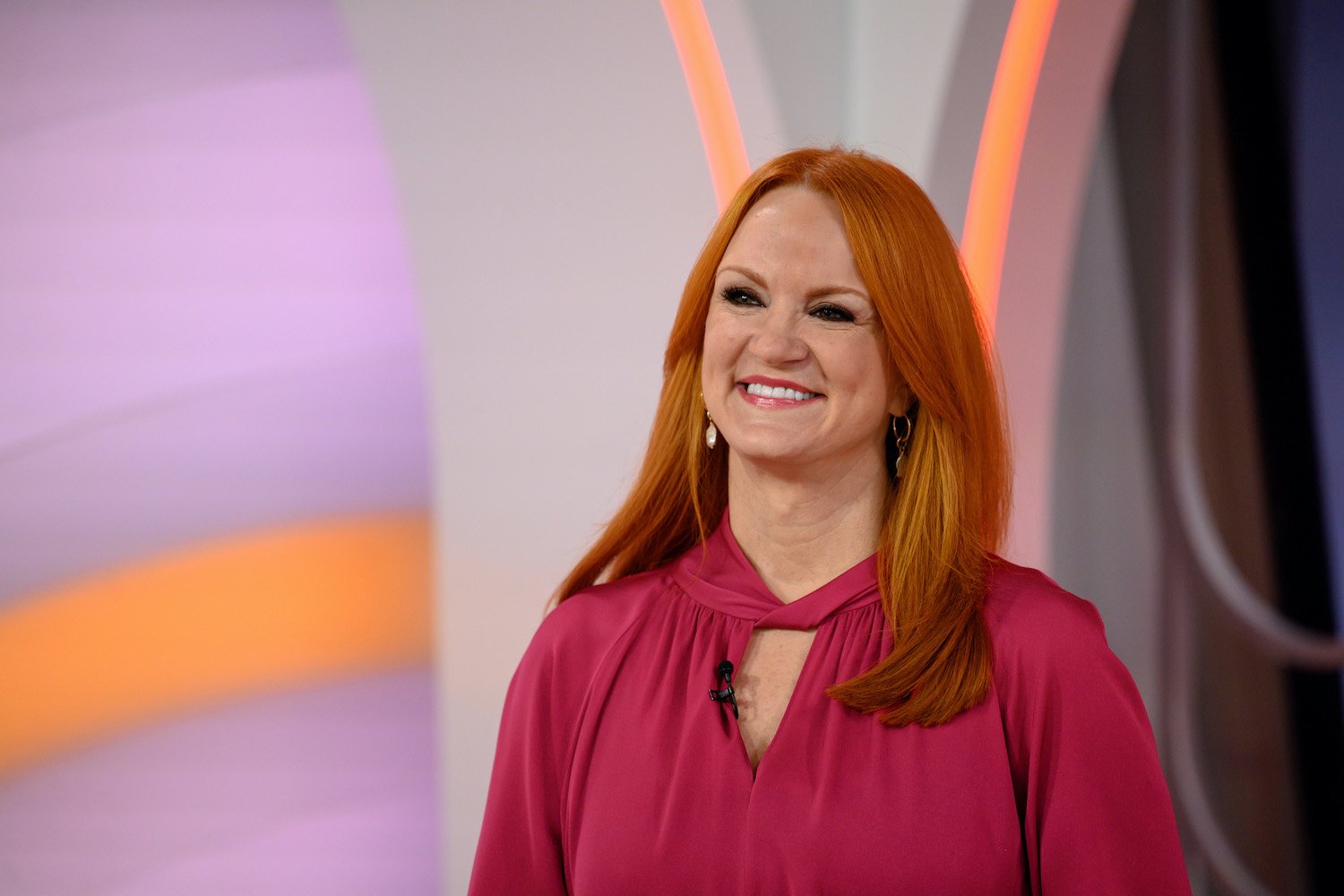 'The Pioneer Woman' star makes easy spicy chicken sandwiches
Drummond made the spicy chicken sandwiches during an episode of The Pioneer Woman dedicated to 16-minute chicken dinners. "We're all about quick meals these days but they have to be delicious," she noted.
"We're not just doing 16-minute recipes out of the blue — they all have a chicken theme," Drummond shared. Her easy spicy chicken sandwiches are particularly perfect when you're short on time.
"I'm gonna make a batch of spicy chicken sandwiches," she said. She gathered the breading assembly line of ingredients together first. She mixed together flour, cayenne pepper, and salt in one dish, beaten eggs, buttermilk and hot sauce in another bowl, and plain panko breadcrumbs in yet another bowl.
"This is just basically a fried chicken sandwich that's completely coated in hot sauce," she explained. "And what could be wrong with that?"
Drummond dipped thinly sliced chicken cutlets in the flour, then in the egg mixture, and then into the breadcrumbs. "And then everything sticks," she explained. "The flour you that put on the chicken first helps the breading stick. It just creates kind of a glue."
Ree Drummond made an easy 2 ingredient sauce
Before she fried the chicken, Drummond made a spicy sauce by stirring together Louisiana hot sauce and melted butter. "Hello? It doesn't get any simpler than that, does it? And it's good to have this all ready to go," she explained. "You don't really even need to heat it up. In fact, it's better if you don't. It sticks better that way."
The Pioneer Woman star fried the chicken in a hot oil and butter mixture in a skillet.  She cooked both sides "until they're golden brown and totally cooked through."
Once the chicken was done, Drummond removed it from the pan and dropped each piece in the hot sauce and butter mixture, turning to coat completely. "You want to be careful not to be too rough on it so it doesn't completely fall apart," she noted.
Drummond placed the coated chicken on a toasted bun and kept the presentation simple. "I don't believe in a whole lot of stuff on top — except, I do believe in pickles," the Food Network host said. "I believe that the pickles should completely cover the top of the chicken."
The full recipe is available on the Food Network website.
Fans love Ree Drummond's chicken sandwich recipe
Drummond's spicy chicken sandwich is a hit with fans, based on the recipe's reviews. "We've made these sandwiches so many times," one reviewer shared. "It's a knock-off of Wendy's spicy chicken sandwich."
Another person raved, "Delicious! Thank you, Ree! The coating was so crispy and the chicken was amazingly moist! Love the hot sauce and extra pickles! Excellent game day lunch!"
One fan commented, "This was a spectacular sammy. Easy to make and full of flavor. Easy to customize too … we added slaw for some crunch and skipped the pickles."
"My family all really like this," one person shared. "The chicken was very tender. It wasn't overly spicy, easy to make."
RELATED: 'The Pioneer Woman': Ree Drummond Puts a Fast Spin on Cowboy Favorite Pulled Pork Sandwiches