Ree Drummond Gives Chicken Pot Pie a Spicy New Twist: 'This Should Be Illegal'
Ree Drummond gives classic chicken pot pie a spicy twist with her Tex-Mex version of the classic comfort food. The Pioneer Woman star takes the traditional dish to the next level with the addition of Tex-Mex flavors and a cheese topping.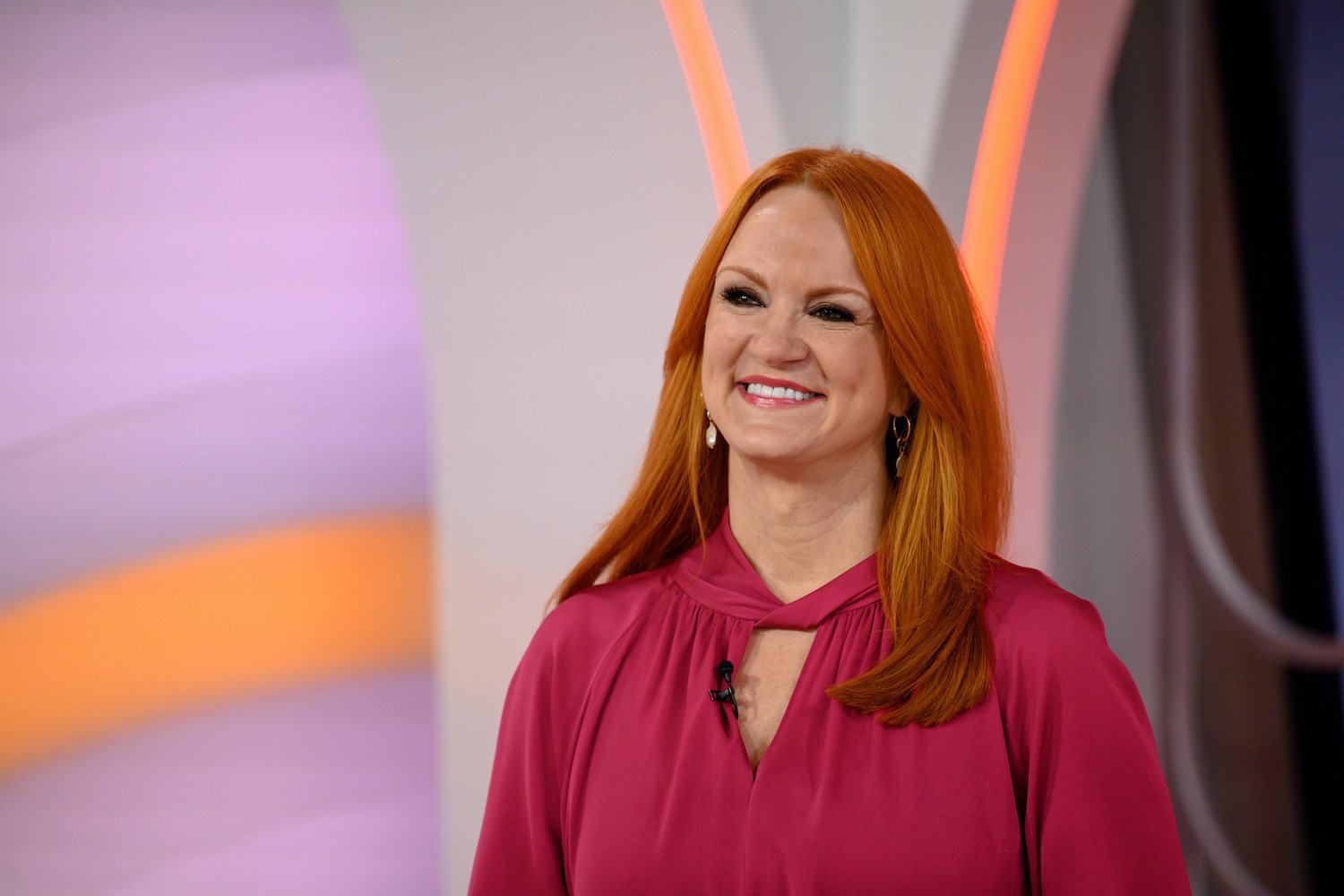 Ree Drummond gives classic pot pie a spicy new twist
Drummond demonstrated how to make her "stunning Tex Mex chicken pot pie" on an episode of The Pioneer Woman where she refreshed some classic recipes. "I'm putting delicious spins on them all," she said at the top of the show.
"I have cooked for many, many years. I would say I've probably cooked for 784 years at this point," Drummond joked. "Which means I have a lot of recipes under my belt."
She continued, "Well, today, I'm gonna do a little 'Ree-fresh' on a lot of my favorite recipes."
She called her Tex-Mex chicken pot pie "incredible," noting, "It's basically the chicken pot pie that I have made for years, decades — millennia even. But with a Tex-Mex spin, which I tend to do quite a bit."
How to make Ree Drummond's Tex-Mex chicken pot pie
Drummond's new version of chicken pot pie is so easy to make. She started by adding onions, poblano peppers, jalapeno peppers, corn, salt, and pepper to a hot cast iron skillet with butter. The Food Network host cooked the veggies for about 3 minutes, then sprinkled flour over the top.
Drummond stirred everything together well. "You always want to stir flour and let it heat up and cook a little bit, the Food Network host explained. She added chicken broth, cream, chipotle peppers, and cilantro to the skillet. "It's going to take about two minutes to get nice and thick, just like a chicken pot pie should be," she said.
Drummond added cooked, shredded chicken to the skillet next. "You can do rotisserie chicken from the supermarket deli, you can boil the chicken — however you like to get cooked shredded chicken in your life," she said.
The Pioneer Woman star made her perfect pie crust recipe to top the pot pie, pressing it slightly on the sides of the pan. "And as it bakes, that crust is just gonna kind of stick to the side of the skillet and create a perfect top crust for the pie," Drummond said.
She cut vents in the crust and brushed it with an egg wash. then she sprinkled pepper jack cheese over the top. "Somebody call the sheriff," Drummond joked. "This should be illegal."
She placed the skillet on a sheet pan to catch any of the mess while baking. Drummond baked the pot pie in a 400 degree Fahrenheit oven for 30 minutes. She allowed it to cool for 10 minutes, then sprinkled it with cilantro before serving.
'The Pioneer Woman' star's daughter and son-in-law got in a fight over the pot pie
A fight broke out when Drummond suggested her son-in-law Mauricio have the first helping of the pot pie. Her daughter Paige and Mauricio raced behind the counter and had a playful squabble over who would taste the dish first.
"I didn't really invite you guys on my side of the counter, by the way," Drummond said. "I just asked who wanted to try it first."
Paige held Mauricio in a headlock while Drummond put the food on a plate. Her daughter Alex zoomed in on the final result as Paige and Mauricio wrestled. Paige said, "Fine, I'll be the bigger person."
Drummond had the perfect solution to the problem — they could both try a bite of the pot pie at the same time. They even hooked their arms with a forkful of food, though Drummond said, "No, you shouldn't. That would be very awkward."
She joked, "I feel like a third wheel."
The full recipe is available on the Food Network website.