Ree Drummond Will Star in Food Network's First Feature Film, 'Candy Coated Christmas'
Ree Drummond has been running her Pioneer Woman empire since rolling out her blog in 2006. From there, Food Network snatched her up for her own TV series. With a show and lifestyle brand already under her belt, Drummond forges ahead into a new frontier: acting. She's part of Food Network's first film, Candy Coated Christmas.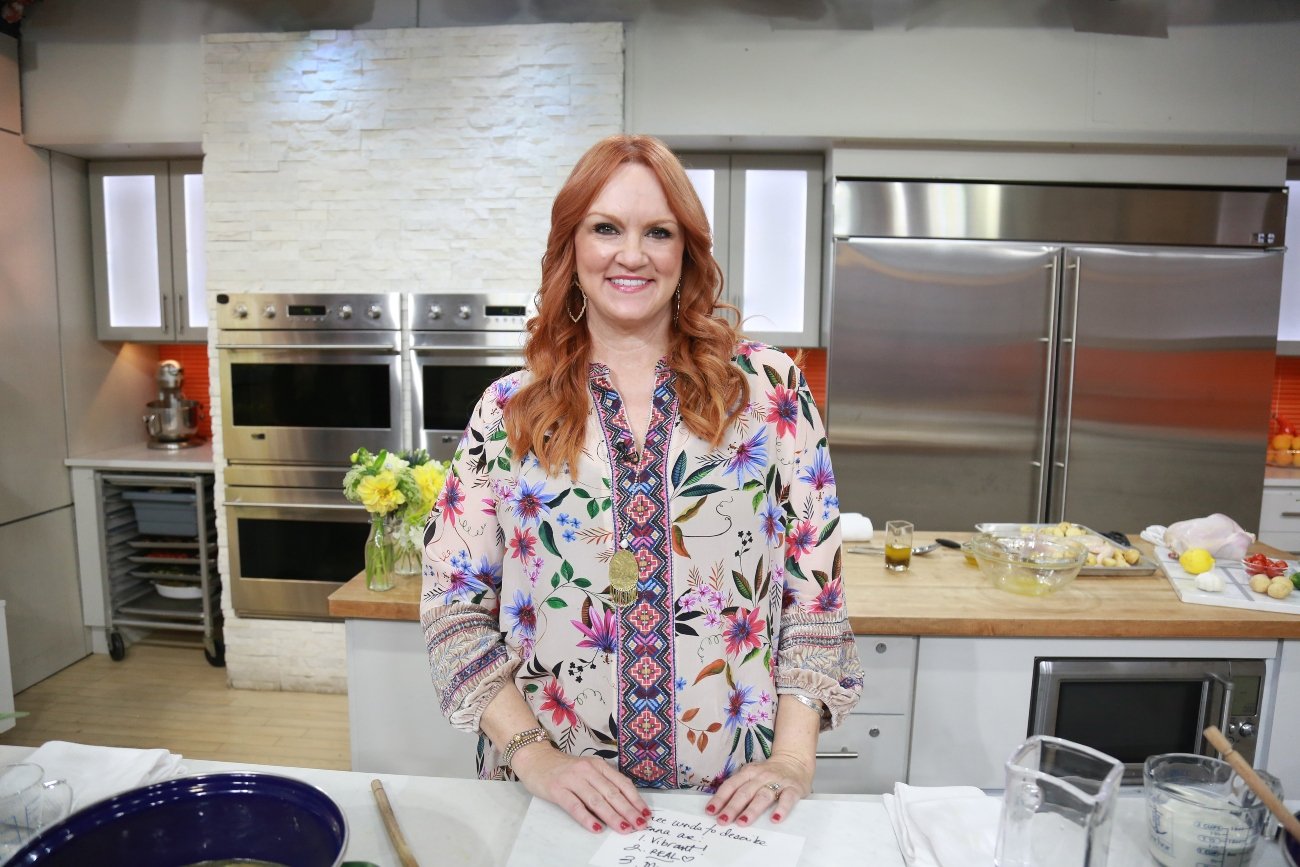 'Candy Coated Christmas' features Food Network star Ree Drummond
Author, chef, television host, and celebrity lifestyle mogul are titles Drummond has already earned. The Pioneer Woman fans are excited to see her in Candy Coated Christmas, a holiday-themed original film from Food Network. She plays a confectionary shop owner named Bee.
Due to premiere on November 19 on discovery+, the movie also stars John McCook of The Bold and the Beautiful and his daughter Molly McCook. Aaron O'Connell and Jae Suh Park round out the cast for the love story.
According to the logline from Discovery, the story's setting is in the peppermint capital of the world. Molly Gallant (McCook) is a marketing maven. She's poised to start her own business, but then receives bad news about her funding. Her father urges her to pivot their holiday travel plans from a Hawaiian beach to her mom's hometown.
Packed for the beach, Molly arrives in snowy Peppermint Hollow, where the first person she meets is the owner of Bee's Bakery, Bee (Ree Drummond), giving her a warm introduction to the friendly denizens that reside in the Peppermint Capitol of the world.  The Winters family, Noah (Aaron O'Connell), Kim (Lee Garlington) and Dakota (Landry Townsend), currently renting the house Molly's mother grew up in, invite her to stay with them and offer her a lost connection to her own childhood memories and the possibility for a newly 'minted' business begins to take shape.
Food Network hopes to charm viewers with themed fare
With so much success in culinary entertainment and reality television space, Food Network may have seemed destined to step into scripted TV. As a brand, the network is looking to capitalize on its popularity in holiday content. However, it's an experiment in new programming.
According to their Discovery's Chief Lifestyle Brand Officer Kathleen Finch, it's a move that makes sense for their audience.
"Last year, nearly 60 million viewers watched Food Network between Halloween and New Year's Day," she said in a media statement. "Food Network fans live for the holidays, so creating a Christmas movie featuring one of our biggest stars is an exciting way to expand our offerings and to showcase an incredibly popular talent like Ree. We've created the kind of Christmas movie that only we can — it's a perfect gift for our passionate fans."
In an interview with The Hollywood Reporter, Finch noted that they're hoping to draw in super fans to the streaming platform based on Drummond's large female audience. Fans can subscribe to discovery+ for $4.99 per month, and check out the film on Nov. 19.