Ree Drummond Says She's 'the Worst' at Unboxing Her New 'The Pioneer Woman' Cookbook but Her Fans Are so Excited
There's excitement in the air as Ree Drummond's newest cookbook is set to be released in early October 2021. To build the buzz and remind her fans to pre-order The Pioneer Woman Cooks: Super Easy cookbook, Drummond filmed a cute unboxing video for social media. Her fans are getting pumped, for sure.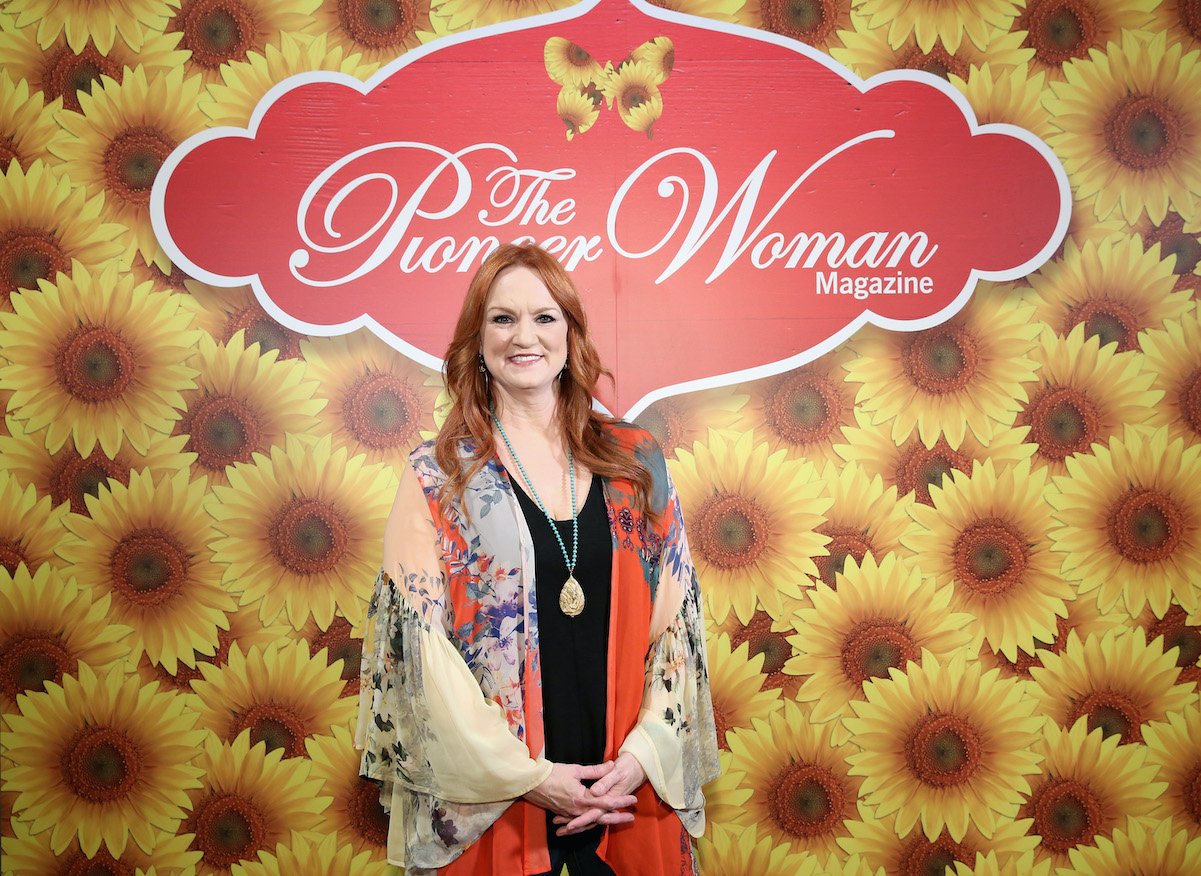 Drummond is a pro in the kitchen but when it comes to the business of social media, she's still a work in progress. That includes the ever-popular unboxing that social media influencers do. The Pioneer Woman star gets bonus points for trying and her fans definitely love her honesty.
On Sept. 14, Drummond posted an unboxing video on TikTok and Instagram to remind fans of the October release of her cookbook The Pioneer Woman Cooks: Super Easy!
Unfortunately, Drummond fumbled with the unboxing, but totally owned her missteps. "I may be the worst unboxer of all time, but at least I'm excited about my new cookbook!," she wrote in her Instagram caption. "Super Easy will be here October 19, and it's full of dellllllicious recipes! Available for preorder if you'd like it to be delivered on launch day while you're still in your PJ's."
In the video, she said "Let's do an unboxing video" and attempted to cut through the box's packing tape with her fingernail. She admitted in the video, "I am the worst unboxer of all time" and her voiceover also confirmed that fact. "First, I need to tell you that I am the worst unboxer in the history of unboxers," Drummond said.
She continued, "Seriously, clumsy, messy — the works." Once she got the tape off, she struggled to open the box to reveal shredded packing material, while the caption read "Unboxing is hard." The Pioneer Woman star also shared a "true confession," explaining, "I actually already opened this but I forgot to film myself so later I packed it in a new box just so I could unbox it. Yes, I am strange."
It didn't all go exactly as planned, however. "Also I opened the box upside down — good job, Ree," she said.
She tore the wrapping paper off to reveal her new cookbook's cover, then flipped through the pages to give fans a sneak peek of what to expect. "It's called Super Easy and I am so excited. There's step-by-step recipe photos, lots of details and instructions, and the food is amazing."
There's something for everyone. Her TikTok video listed some of what fans will find inside: soups, salads, skillet meals, desserts, casseroles, snacks, cakes, breakfasts, and dinners. "I had so much fun putting this together. I think you'll love it!" Drummond said.
The video definitely had fans laughing along with Drummond and getting excited for her new cookbook. So many people commented that they "can't wait" and are "so excited" for the book to come out and others shared they had already pre-ordered the book.
A lot of people felt her unboxing struggle and offered to help out or gave some well-intentioned advice. "For God's sake Ree — get a knife — something. Anything," one fan wrote, while another wondered, "You live on all that property and there's not a pocket knife in sight?
Another fan saw an opportunity for a new Pioneer Woman branded product. "I think you need to add a flowered box cutter to your line!! Send me one to test!! Lol can't wait for the cookbook!," they commented.
Drummond also answered some fan questions about the cookbook on her TikTok account. When asked, "What's your favorite recipes for college students?," Drummond replied, "Ooooh, there are recipes for mug cakes and mug omelets for your microwave."
When a fan asked what Drummond's favorite recipe is from the cookbook, she named her ravioli with shrimp and tomato cream sauce recipe, as well as "lots of simple skillets and casseroles."
RELATED: 'The Pioneer Woman' Ree Drummond Answers Fans' Burning Questions: Find Out Her Favorite Child and More