Ree Drummond's 5 Potluck Picks for a Christmas Cocktail Party
Don't stress about what to bring to a holiday potluck ever again. Celebrity chef and Food Network star Ree Drummond's cocktail party picks are not only festive but they're easy to make.
1. Ree Drummond's cocktail party potluck starts with Cheery Cheesecake Santa Hats
This is far from one of Drummond's 16-minute dishes but, according to Food Network, it's relatively easy to make at home. Featured in the "Things to Bring" episode of The Pioneer Woman, the bite-sized cheesecake creations include red velvet crust, cheesecake filling, and strawberries. 
Finally, cream cheese frosting is piped on top to make each one resemble a Santa hat. For an added festive touch, Drummond dusts them with powdered sugar for a winter wonderland look.
2. Put a twist on Christmas cookies with Ree Drummond's Vanilla Chocolate Chip Mini Scones
Forget about bringing a plate of Christmas cookies to a holiday potluck. Chances are there will be plenty of being served. Instead, opt for something a little different.
Enter Drummond's cocktail party pick, Vanilla Chocolate Chip Mini Scones. They offer the same sweetness as frosted sugar cookies but they're much easier to transport. Plus, they don't take as long to make.
The Pioneer Woman's mini scones are ready in 2.5 hours and that includes cooling and setting time. Any leftovers can be served at breakfast or as an afternoon snack.
Want to add a festive element to the scones? Immediately after dunking them in the glaze decorate with red and green sprinkles. But don't wait too long because the glaze will dry and the sprinkles won't stick to the scones.
3. The Pioneer Woman's Mediterranean Artichoke Dip is a 1-dish appetizer
Looking for a simple dish to bring to a Christmas potluck? This is it. One of Drummond's cocktail party picks, this artichoke dip is infused with Mediterranean flavors. 
Best of all, it's a pretty simple dish to make on short notice. Toss the ingredients including a variety of storebought ingredients from olives and artichoke hearts to feta, in a bowl. Mix everything together before transferring it to an oven-safe dish. Top it with cheese and bake. About 25 minutes later the Mediterranean Artichoke Dip is done.
Additionally, Drummond's artichoke dip is easy to transport to any holiday party. Simply cover it with foil and head to the festivities.
4. Ree Drummond's cocktail party picks wouldn't be complete without a Bruschetta Bar to Go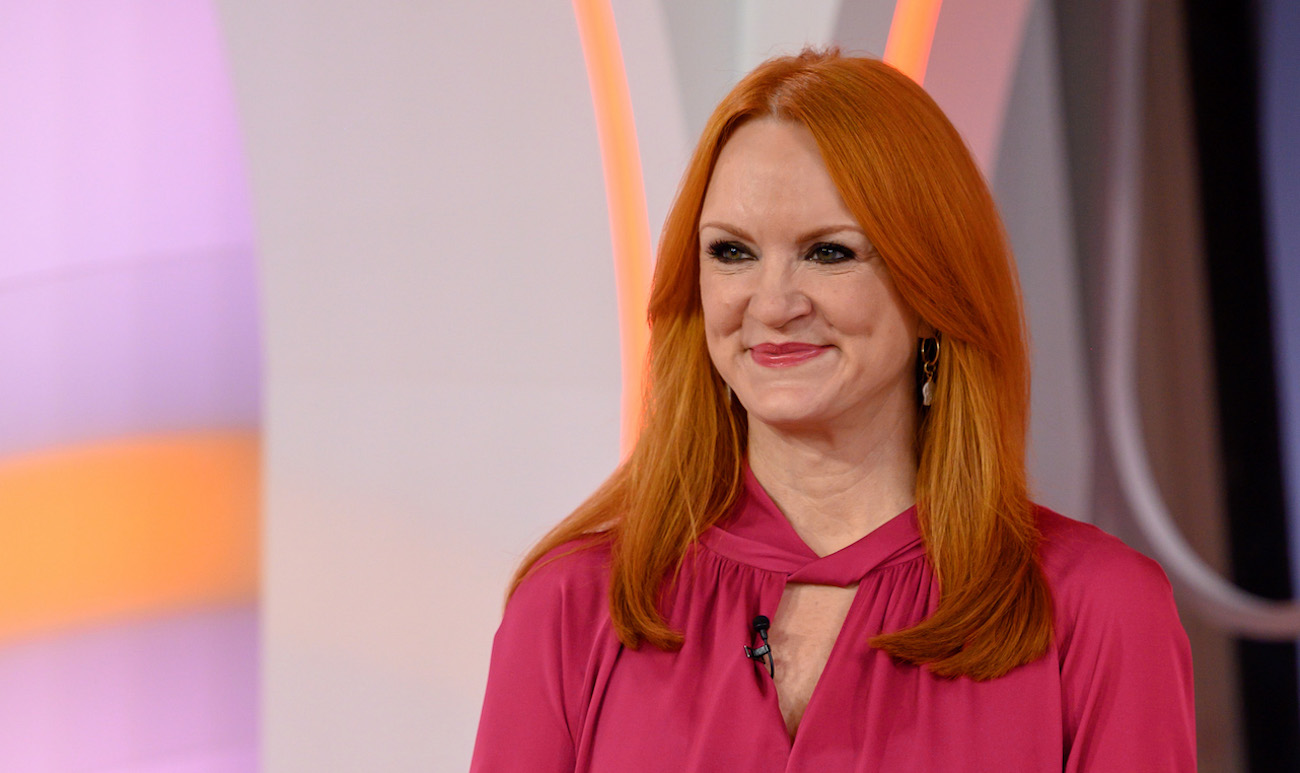 Assemble a wow-worthy dish to bring to any holiday potluck with the Pioneer Woman's Bruschetta Bar to Go. Drummond's cocktail party pick is assembled on a cookie sheet.
Before the tray can be put together the Super Easy cookbook author makes each element. That includes roasted asparagus, meatballs, mushrooms, tomatoes, olives, and, of course, bruschetta. Although there are a lot of things on the Bruschetta Bar to Go it can all be made in 40 minutes.
5. The Pioneer Woman's Mini Bagel Chips are a cocktail party appetizer with a store-bought twist
Really short on time before that holiday potluck? Don't worry because Drummond's cocktail party picks include these 15-minute Mini Bagel Chips.
The Food Network star slices up store-bought mini bagels and puts them on a sheet pan. Then she brushes each one with a butter-oil-herb mixture and bakes them. Less than 10 minutes later she has crunchy chips to serve with Mediterranean Artichoke Dip.
All that's left to do is pick any one of the five Pioneer Woman recipes and head to the kitchen for a stress-free, or at least less stressful, holiday potluck. 
RELATED: Ree Drummond's 7 Quick and Easy Christmas Cocktail Party Appetizers