Ree Drummond's Christmas Breakfast Recipe 'Is the Easiest Version of Cinnamon Rolls' Ever, According to 'The Pioneer Woman' Star
Ree Drummond loves to make cinnamon rolls for Christmas, but she has an even easier spin on the classic for Christmas breakfast with her casserole recipe that uses a shortcut ingredient. In a recipe blog post she claims, "This is the easiest version of cinnamon rolls you'll ever make!"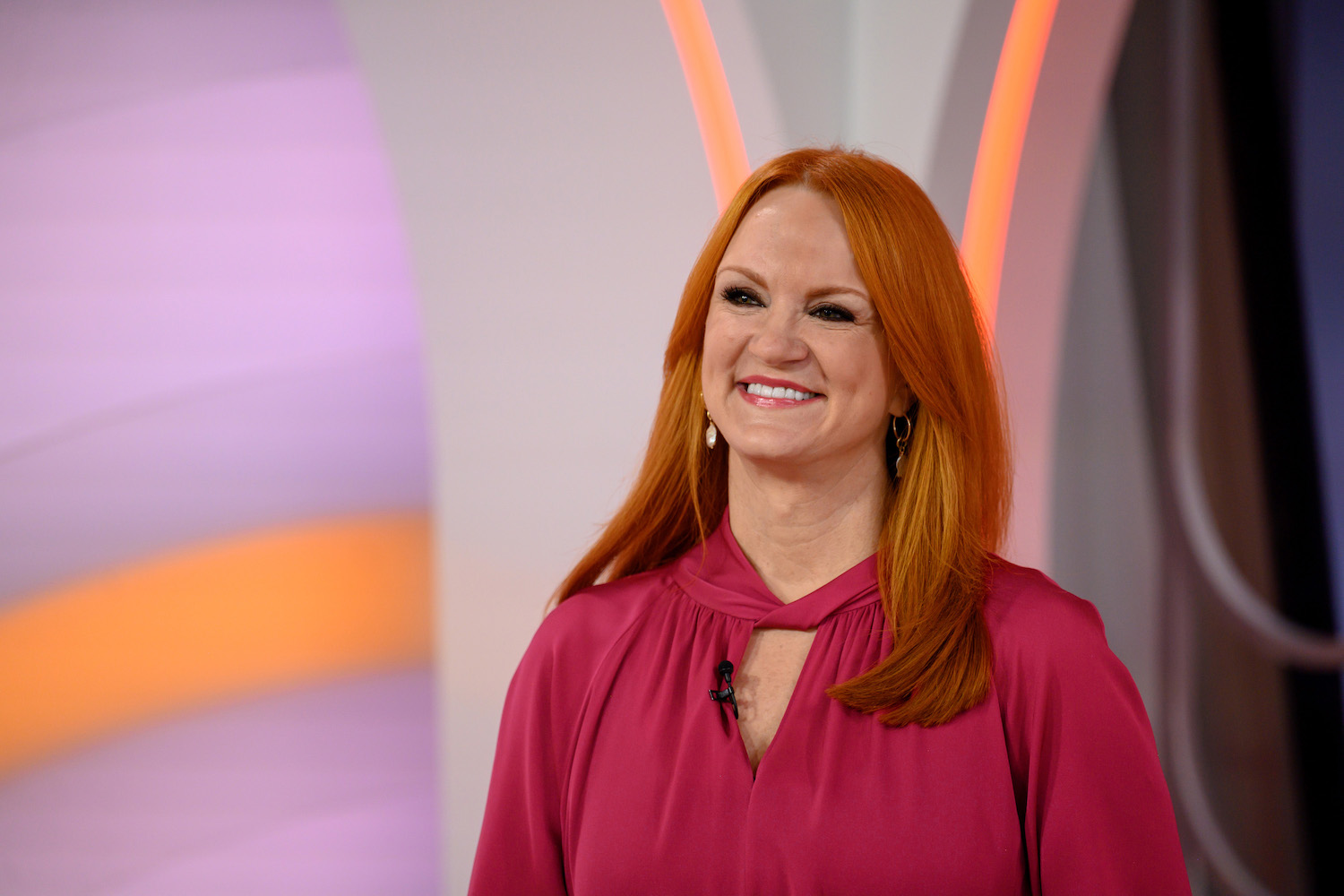 Ree Drummond's easy Christmas breakfast idea is a shortcut cinnamon roll casserole
Drummond has taken her classic cinnamon roll concept and developed an easy Christmas breakfast idea that uses a store-bought shortcut. All the delicious flavor of cinnamon rolls in a crowd-pleasing breakfast casserole — what could be better?
She posted a link to the recipe in a Dec. 16 Facebook post, writing: "Yesterday I posted my lifelong favorite homemade cinnamon roll recipe. For this tasty casserole, I use a super handy shortcut! But once you pull this out of the oven and add the topping (which is such a cool mixture), you won't even know it!"
Drummond wrote about the breakfast casserole in a blog post on The Pioneer Woman website. "Once you've baked all your cookies for Santa and have your Christmas dinner menu planned, the next thing you need to square away is Christmas morning breakfast," The Pioneer Woman site's staff writers explained.
The post continued, "Ree Drummond makes pans and pans of her classic homemade cinnamon rolls every year for friends and family at Christmastime, but if you don't have enough time to make them on your own, try this cinnamon roll breakfast casserole instead."
The write-up explained, "All you need are a few tubes of refrigerated cinnamon roll dough and a few pantry staples to make your home smell heavenly on Christmas morning."
'The Pioneer Woman' star's cinnamon roll breakfast casserole couldn't be easier to make
Drummond's cinnamon roll breakfast casserole comes together quickly thanks, in part, to the tubes of cinnamon rolls.
She butters a 9-by-13-inch baking dish and cuts each cinnamon roll into four pieces. In a bowl, she whisks together eggs, half-and-half, cinnamon, and salt. Then she adds the cinnamon roll dough and coats it with the egg mixture.
Next, Drummond pours the contents of the bowl into the baking dish and sprinkles a mixture of chopped pecans and brown sugar over the top.
She bakes the casserole in a 350 degree Fahrenheit oven for 35 minutes.
For the icing, The Pioneer Woman star whisks the frosting from the store-bought cinnamon rolls with sour cream in a bowl. After the casserole cools for 10 minutes, she drizzles on the icing.
Drummond's breakfast casserole is best when made Christmas morning
The blog post answered a few questions about Drummond's breakfast casserole, including whether it can be made the night before. For best results, Drummond recommends making it in the morning.
"Since this casserole uses dough that hasn't been baked yet, it doesn't need time to soak overnight, so we recommend putting it together just before you want to bake it," the blog post explains.
As for what to serve with the casserole, it can be eaten alone, with an easy fruit salad, as well as with a cup of coffee. It's perfect for breakfast but is considered a quick comfort food dessert, too.
RELATED: 'The Pioneer Woman': Ree Drummond's Favorite Christmas Desserts Are Foolproof Crowd-Pleasers