Ree Drummond's Easiest Christmas Dessert Recipe: The Pioneer Woman Star Raved, 'It Fills Me With Holiday Cheer'
Ree Drummond uses 2 easy shortcuts in her cute Christmas dessert recipe. 'The Pioneer Woman' star's Christmas tree tarts will be the star of any holiday menu.
Ree Drummond has the easiest Christmas dessert that uses a couple of store-bought shortcuts that are huge timesavers. The Pioneer Woman star counts her Christmas tree tarts recipe as one of her favorites for the holiday season.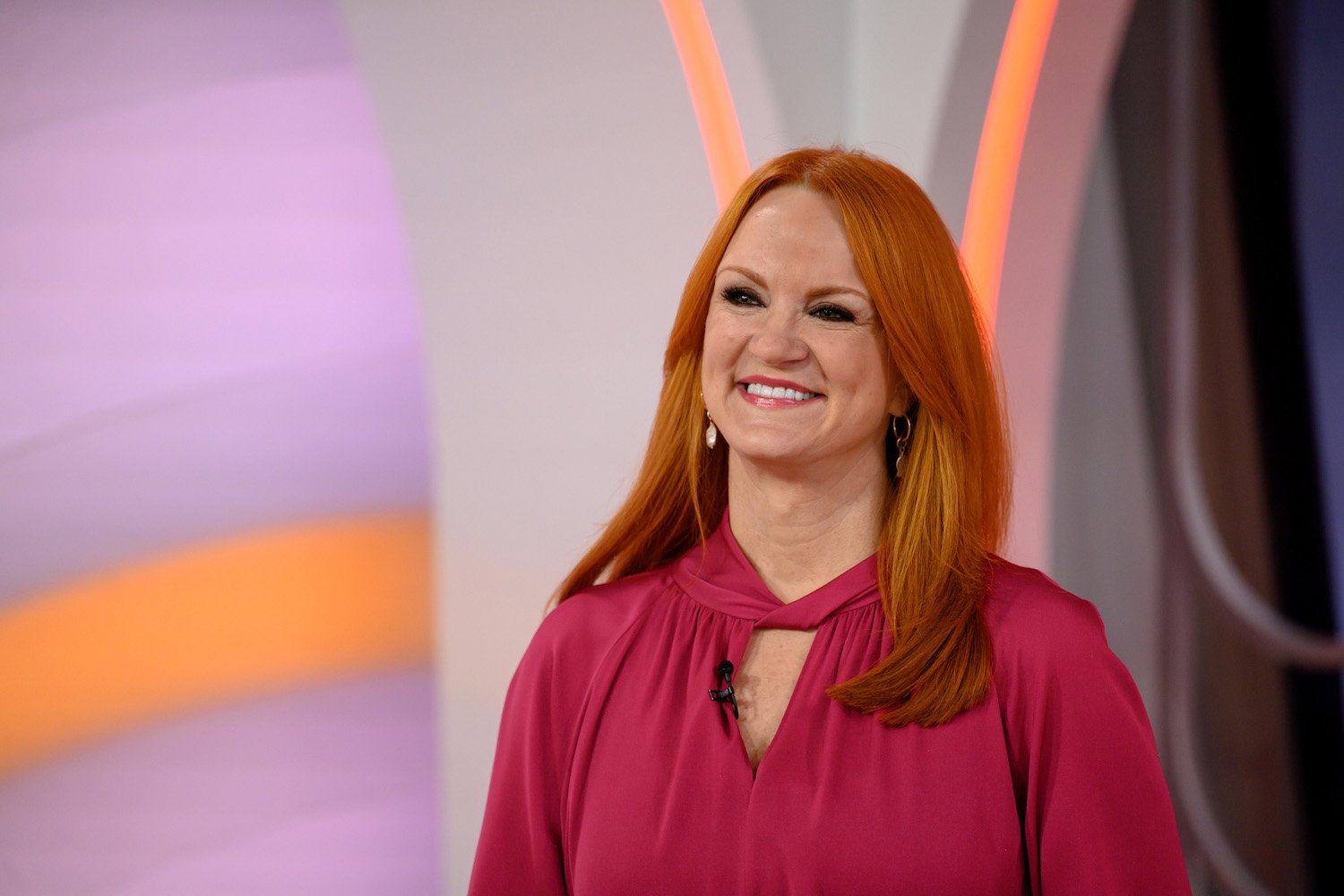 Ree Drummond's Christmas tree tarts dessert is 1 of her favorite holiday recipes
Drummond demonstrated how to make her Christmas tree tarts on an episode of The Pioneer Woman. She shared how quick shortcut ingredients make the dessert one of the easiest holiday ideas that's a total crowd-pleaser.
Drummond's easy make-ahead holiday dessert couldn't be simpler. "This time of year I am always thinking of easy, make-ahead desserts," she said. "I am making some awesome and easy little tarts that are perfect for the holidays."
While The Pioneer Woman star said she has "a million favorites" among her holiday recipes, this one is a stand-out. "It's hard to pick just one, but right now, I am loving Christmas tree tarts."
'The Pioneer Woman' star uses easy shortcuts for the tree tarts
Drummond is a fan of saving time in the kitchen. "They are so cute but they're also very easy to make, partly because I'm using store-bought pie crust," she explained of her tree tarts.
She unrolled the pie crust and cut out 16 circles, each 2 ½-inches in size. To build the tarts, Drummond used a circle of pie dough as the base. "These tarts are cherry tarts and the reason for that is I'm a huge fan of canned cherry pie filling," she explained. "Store-bought crust, canned filling — what is the world coming to?"
Drummond continued, "But I just love this because it reminds me of all the old-fashioned desserts my grandma used to make." She placed a spoonful of the cherry pie filling on a circle and prepared a second cutout circle.
"Now on a second circle, I'm going to take a slightly smaller cutter and I'll just cut right in the center so that I have a really thin circle," she said. "So now I've got three little circles going on."
Drummond brushed the outside edge of the base circle with egg wash, then placed the thin ring of dough on top of it, pressing lightly. "Now there's a little circle left over," she said. "So I'm going to use that to cut a little bitty Christmas tree. Look how cute this is."
Drummond said her Christmas dessert 'fills me with holiday cheer'
Drummond laid the tree cutout on top of the pie filling so it connected with the ring circle. "Absolutely precious," she said. "Now I want to give the whole tart a little bit of a glaze. You've got to be careful not to touch the cherry pie filling too much, otherwise you'll smear the cherry all over the surface."
The Pioneer Woman star put the fruit-filled tarts on a parchment-lined cookie sheet and baked them in a 375 degree Fahrenheit oven for 15 minutes. She placed them on a serving platter with rosemary sprigs as a base to resemble a forest of trees. Then she sprinkled the tarts with powdered sugar to look like snow. "So cute," Drummond said of her impressive dessert. "It fills me with holiday cheer."
The full recipe is available on the Food Network website.