Ree Drummond's Easiest Christmas Dishes and 'The Pioneer Woman' Star's Family Holiday Breakfast Tradition
Ree Drummond shared her favorite go-to Christmas favorites, including a 'magical' dish and a favorite breakfast Christmas tradition in the Drummond family.
Ree Drummond has a few easy go-to Christmas dishes she said she always serves. The Pioneer Woman star's family also has a Christmas morning breakfast tradition that involves some of her favorite dishes.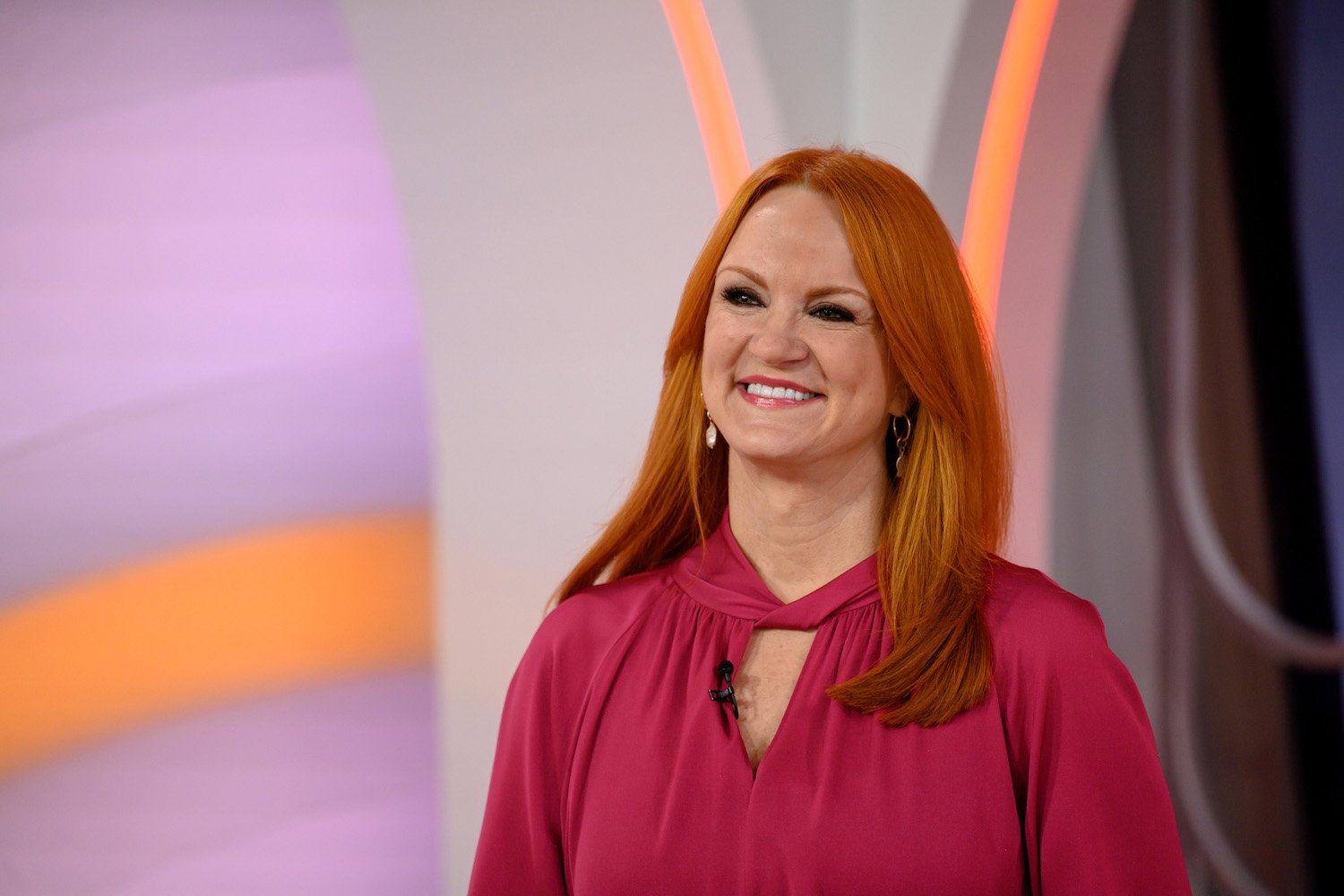 Ree Drummond includes a 'magical' dish on her Christmas menu
In a December interview with Mashed, Drummond discussed the holidays, including some of her go-to dishes for Christmas.
When asked, "What are a few of the holiday dishes that you always serve?" The Pioneer Woman star shared one "magical" menu item. "Oh gosh. All I think about is food around the holidays," Drummond answered.
She continued, "I have a dish, burgundy mushrooms, that my mother-in-law taught me how to make, and it's basically in a stockpot you throw in two or three containers of white mushrooms, a whole bottle of red wine, a bunch of garlic, butter, some seasoning, and then you cook it for nine or ten hours."
Drummond added, "You have to try it. They are magical and I associate them with the month of December because they smell so good."
Ree Drummond shared the family Christmas breakfast tradition
Drummond also shared one of her family's favorite Christmas breakfast ideas and their Christmas morning tradition.
"Eggs Benedict is something that my mom always made on Christmas morning, so I love any form of eggs Benedict," she explained. "I have an eggs Benedict casserole on my website, which is kind of a fun, easy way to approach it if you have to serve several people."
Of course, Drummond is a fan of cinnamon rolls at the holidays. "Cinnamon rolls are big," Drummond said. "My mom and I always had a tradition of making cinnamon rolls and gifting them to neighbors."
She also shared some easy meal options that they like to make at the holidays. "I like lasagna around Christmas, so I'm not afraid to whip up a couple of casserole pans of lasagna and then biscuits and gravy," Drummond noted. "That's a Christmas morning tradition for us."
'The Pioneer Woman' star has an easy eggs Benedict recipe
Drummond shared her recipe for eggs Benedict in a 2007 blog post on The Pioneer Woman website. "If you've never tried it, you must. If you've always considered it the kind of dish only Thurston Howell the Third-types eat, think again," she wrote. "If you're scared of it … you've got some serious issues."
Drummond added, "It's so disgustingly delicious, it's almost disgusting."
The Pioneer Woman star's recipe includes easy instructions for toasting English Muffins and Canadian bacon and the trick to a perfect poached egg. She tops it all with a beautiful sauce she calls, "creamy, sinful, decadent, soul-inspiring homemade hollandaise sauce."
For the eggs, Drummond uses a technique that involves swirling the boiling water before cracking in an egg, then cooking it for 2 ½ to 3 minutes.
She makes the hollandaise sauce in a blender, blending egg yolks on low then pouring hot butter in slowly. "The blender should remain on the whole time, and you should be careful to pour in the butter very slowly," Drummond advised. "Keep pouring butter until it's all gone, then immediately begin squeezing lemon juice into the blender."
To assemble the dish, she places the English muffins face-up on a plate, then tops it with Canadian bacon, poached eggs, and spoons on Hollandaise sauce.