Ree Drummond's Puff Pastry Braid Only Looks Difficult to Make
Ree Drummond's puff pastry recipes are many but her Puff Pastry Braid takes only 10 minutes to prep. 'The Pioneer Woman' host fills store-bought puff pastry with a sweet filling, gives it the appearance of being braided, and with a drizzle of icing she has an elegant treat in practically no time at all.
TL; DR: 
Ree Drummond's Puff Pastry Braid takes 10 minutes to prep.
Drummond's recipe calls for not much else besides pantry staples and one store-bought shortcut. 
Reviewers praise the Food Network star's dish for being easy, adaptable, and quick to make.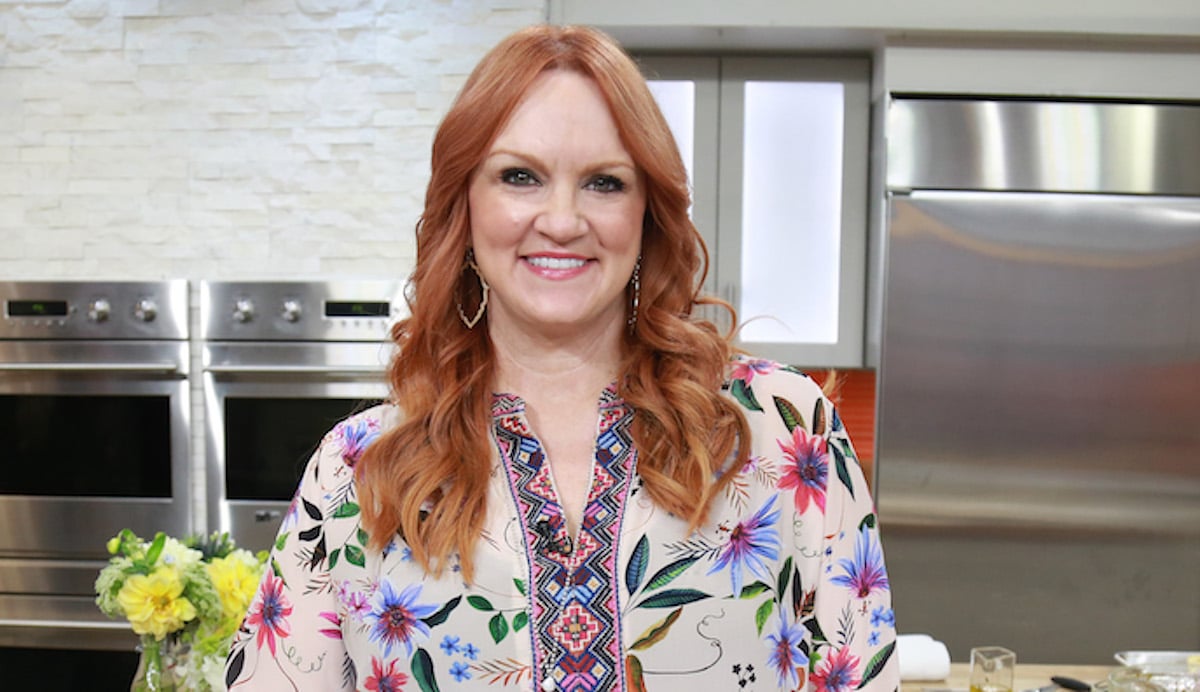 With elaborate folds and a shiny finish, Ree Drummond's Puff Pastry Braid looks impressive. But, in reality, it's actually pretty easy to make. The Pioneer Woman puff pastry recipe requires only 10 minutes of prep and less than 10 ingredients. 
Make Ree Drummond's Puff Pastry Braid with 9 ingredients
According to Food Network, Drummond's Puff Pastry Braid recipe calls for nine ingredients. The Pioneer Woman, who films her cooking show in Oklahoma, makes it using a creamy chocolate spread, nuts, puff pastry, and a few pantry items. 
The blogger-turned Food Network star opts for storebought puff pastry, as opposed to homemade, for the base. Roasted peanuts and chocolate spread make up the filling while a simple powdered sugar-milk glaze gets drizzled over the top. The Super Easy cookbook author brushes the top with a simple egg wash for added shine.
The full ingredient list is as follows: 
Frozen puff pastry
All-purpose flour
Chocolate hazelnut spread
Peanuts
Egg
Powdered sugar
Milk
Vanilla extract
Salt

How to make Drummond's Puff Pastry Braid
Keeping with the short prep time and simple ingredient list, there aren't many steps to making Drummond's Puff Pastry Braid. She begins by heating the oven to 375 degrees Fahrenheit and lining a sheet pan with parchment paper. 
Then the 53-year-old gets started on the pastry. Drummond lays out one nine-inch square of defrosted frozen puff pastry on a lightly floured surface. Picturing it divided into thirds, she covers the middle portion with chocolate hazelnut spread, making sure to leave a border at the top and bottom. 
After sprinkling roasted peanuts over the chocolate hazelnut spread, Drummond cuts the remaining two sections into six, one-inch horizontal strips "just to the center section." Next, she folds the border inward, making sure it covers the filling. 
To get the braided appearance, the cooking show host alternates folding strips from the top and bottom over the filling. When all of the strips have been folded she carefully transfers the pastry to a sheet pan, the kitchen item she couldn't live out. From there, Drummond brushes her Puff Pastry Braid with an egg wash and sprinkles it with sea salt. 
While it bakes, she whisks together powdered sugar, milk, and vanilla extract for the icing. When the pastry is golden brown Drummond takes it out of the oven and leaves it to cool. 
Finally, she drizzles the icing over the top and the Pioneer Woman puff pastry is done.
The Pioneer Woman recipe averages 4.5 stars
At the time of writing, Drummond's Puff Pastry Braid isn't necessarily her most popular Pioneer Woman recipe on Food Network's website. However, it is well-liked by those who have made it at home. 
"Combine ease and delicious and you've got this," one reviewer wrote, adding that it makes for a "nice presentation." Another called it "wonderful and so adaptable," while another dubbed it "very easy and quick to make."