Ree Drummond's Pumpkin Tiramisu Is the Perfect Pioneer Woman Dessert for Fall
Want to take a bite of a dessert that's bursting with fall flavors? Look no further than Ree Drummond's Pumpkin Tiramisu. The celebrity chef's fall take on the classic Italian dessert is loaded with multiple fall flavors including a hefty dose of pumpkin purée.
Ree Drummond's Pumpkin Tiramisu takes less than 1 hour to assemble
According to Drummond's Pumpkin Tiramisu recipe instructions (Food Network all the details), the dessert takes approximately 50 minutes to assemble. It involves three different components including a creamy filling, espresso pumpkin syrup, and lastly store-bought cookies and chocolate. A major fan of Tiramisu — coffee-flavored desserts are Drummond's favorite — this pumpkin version is one of many the Food Network's made on The Pioneer Woman.
It's important to note Drummond's Pumpkin Tiramisu isn't ready to eat in 50 minutes. After making the syrup, filling, and layering everything together, the dish has to sit in the fridge. The recipe suggests letting it sit in the fridge for anywhere from three hours to overnight.
The Pioneer Woman's Pumpkin Tiramisu gets a boost of fall flavor from pumpkin purée, cinnamon, and gingersnap cookies
Drummond's Pumpkin Tiramisu is packed with fall ingredients. The Food Network star, who is currently gearing up for the launch of her newest Pioneer Woman cookbook, layers multiple fall flavors. There is, of course, pumpkin because it's not Pumpkin Tiramisu without it.
But it doesn't stop there. Drummond amps up the fall flavors with cinnamon. Not only does she put it in the tiramisu's creamy filling but she also adds some to the pumpkin pie espresso syrup.
If that's not enough she takes it one step further. The cooking show host puts a splash of bourbon — OK, half a cup — in the filling to give it every more richness.
What reviewers have to say about this Pioneer Woman dessert recipe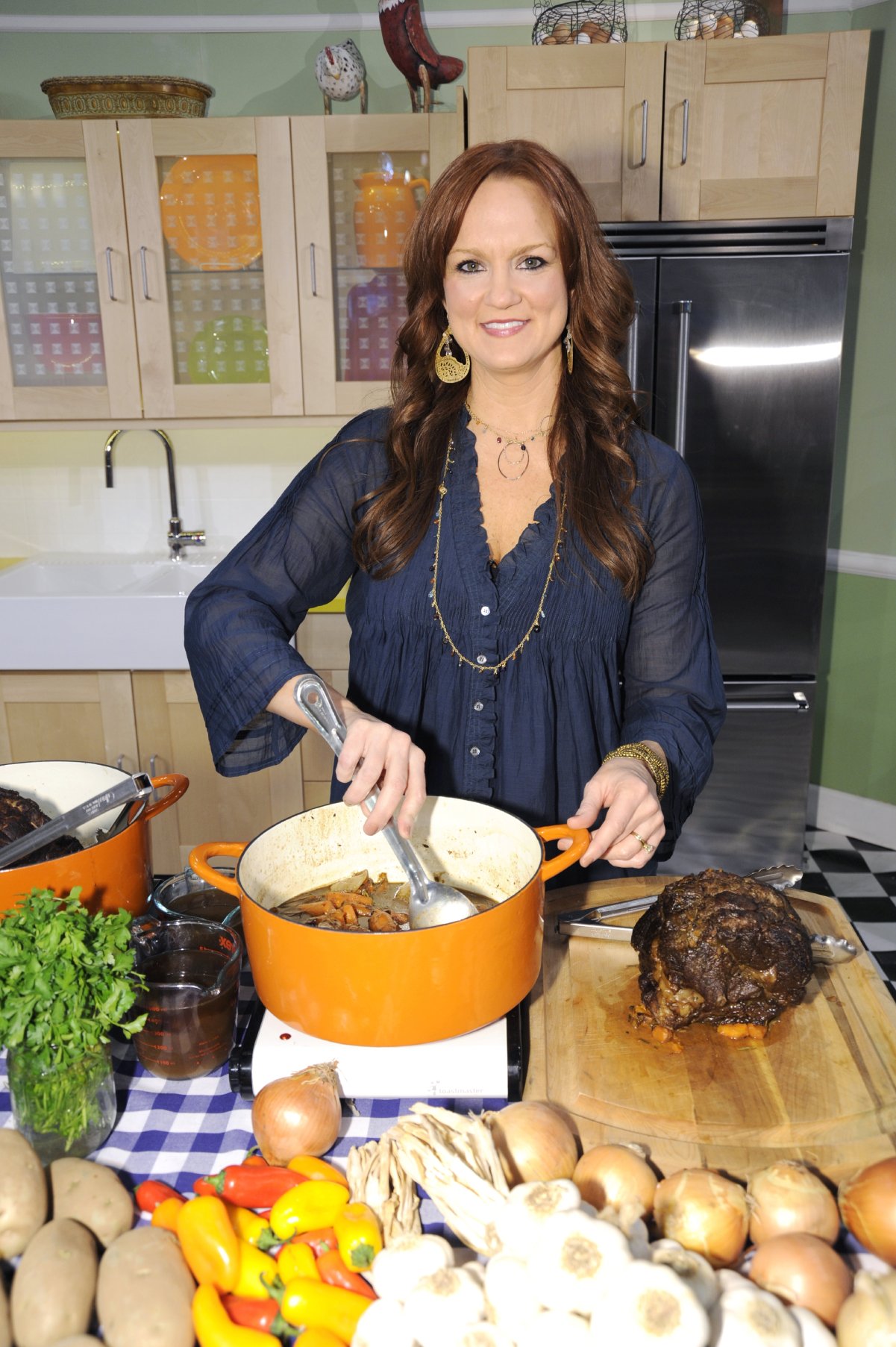 Drummond's Pumpkin Tiramisu has mixed reviews. At the time of publication, the recipe averages 3.5 stars on Food Network's website. While many of the 26 people who reviewed the dish gave it a high rating others felt the recipe missed the mark on flavor and texture.
One reviewer who was initially skeptical given the bad reviews ended up making Drummond's Pumpkin Tiramisu and was pleased with the results.
"The dessert was AMAZING. It was so wonderful. Almost wanted to add a few spoonfuls more bourbon next time! Urging folks to please try," they wrote. "If you are a foodie and love pumpkin with a hint of bourbon you will be so happy," they added before describing it as "Creamy, delicious, and perfectly spiced."
Another said it took some time for them to consider the dish a success.
"I initially thought it wasn't very good and decided not to serve it," they said. "But the next day and even two and three days later it kept getting better and better!" before it reached "delicious" status. "It's a great make-ahead or a few days in advance dessert!" they added.
RELATED: Ree Drummond's Obsessed With Tiramisu and These 5 Pioneer Woman Tiramisu Recipes Prove It