Reese Witherspoon on Choosing Roles, Supporting Women, and the 'Hannah Montana'-'Big Little Lies' Connection
Reese Witherspoon went on Miley Cyrus' Instagram talk show and spoke on a number of subjects, including the connection between the two.
Like the rest of us, actor Reese Witherspoon isn't able to go out and do her job during the coronavirus (COVID-19) pandemic. On Miley Cyrus' Instagram Live talk show Bright Minded: Live with Miley, she opened up about how she's dealing with all of this, as well as a few other interesting topics. She also addressed the connection between her HBO series Big Little Lies and the show that made Cyrus famous: Hannah Montana.
Reese Witherspoon went on Miley Cyrus' Instagram Live Show
Cyrus told Witherspoon that she's "looked up to[her] since [she] was little." Both talked about how much they love their moms, and how they're coping during all of this. While Cyrus has her four dogs to deal with, Witherspoon is at home with her husband, Jim Toth, and her three kids: Ava (20), Deacon (16), and Tennessee (7).
"I definitely have good days and bad days," said Witherspoon, adding that "it's totally fine to feel however you want to feel" during this time. She says that she had to tell herself to relax. "If you get nothing done all day and you just do a puzzle, that's OK."
She recommended her favorite movies to watch during this time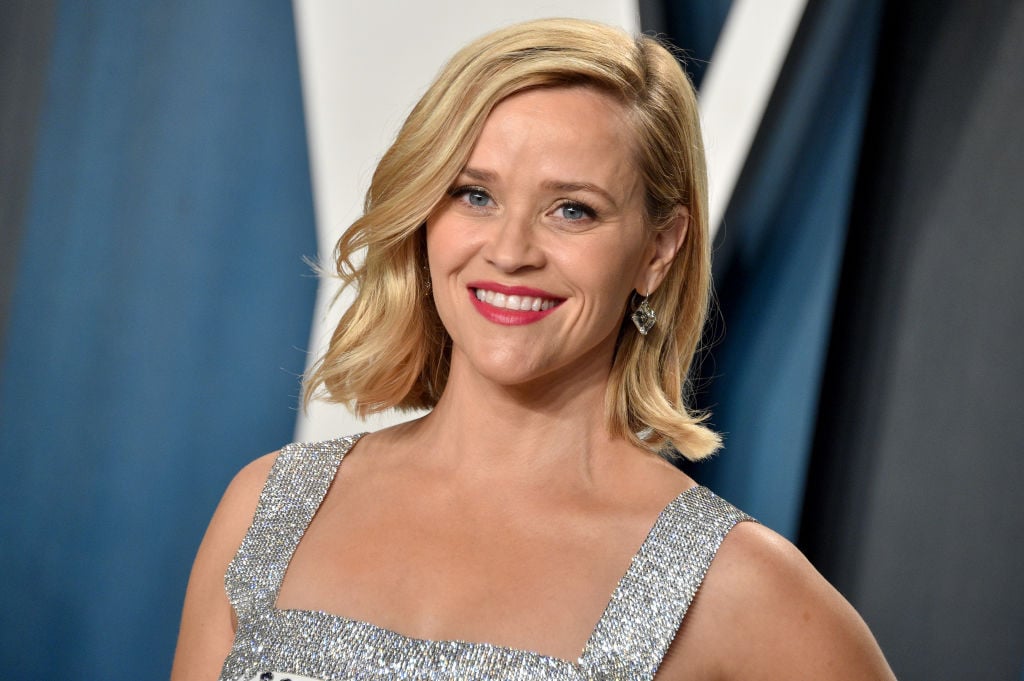 One of the things that helps people the most during these times is staying occupied. "TV shows and movies keep us company when we're feeling alone," said Cyrus. She asked Witherspoon for some entertainment recommendations, and the Little Fires Everywhere star was happy to oblige.
Witherspoon specifically called out films like Thelma and Louise, Raising Arizona, Defending Your Life, and the original Overboard (starring Goldie Hawn). She also said she recently watched the Robin Williams film Mrs. Doubtfire with her family.
How Witherspoon chooses her roles
Cyrus asked Witherspoon how she chooses her roles. "I always think about the audience first," she said. She recalled going to the movies to "escape" when she was younger, saying, "that's why I love books and I love movies."
Witherspoon continued, saying, "I try not to make a lot of depressing things…Do you want to watch something that depresses you or brings you down? Or do you want to watch either something that starts a conversation or just makes you happy?" That certainly explains her background in romantic comedies like Legally Blonde.
She also supports female-owned businesses
Fans of Witherspoon know that she has her own clothing and design company, Draper James. She told Cyrus about how she and each of her family members have their own space to do the work they need to at this time. For Witherspoon, that means "a calm space," especially one that's blue and white.
On the topic of her business, Witherspoon talk about the importance of giving to female-run companies at this time. "If you have a brand that you love a lot of their big orders from the big department stores are getting canceled," she said, advising people to go directly to their websites to order. "That might really make such a difference for these people."
The connection between their shows
As for how Hannah Montana and Big Little Lies relate to one another, Cyrus told Witherspoon some news that made headlines in June 2019. The house that was the exterior for her character Miley Stewart is the same one that was more recently used for Witherspoon's character, Madeline Mackenzie, in Big Little Lies.
"Oh my god! I knew I knew that house from somewhere," said Witherspoon. She added, "Such good vibes at that house!" It's not exactly a crossover, but it's pretty cool nonetheless.