Reese Witherspoon Once Deleted a Tweet About Ellen Degeneres, Suggesting Some Had Reservations Before 'Toxic Work' Allegations
Backlash surrounding The Ellen DeGeneres Show — and Ellen DeGeneres herself — has been making the rounds. The talk show host has plenty of famous friends in her circle. But, many of them have yet to speak out about claims against the show's conduct. That said, in 2019, Reese Witherspoon tweeted support for her friend, then deleted it. Why?
Are Reese Witherspoon and Ellen DeGeneres friends outside of 'The Ellen Show'?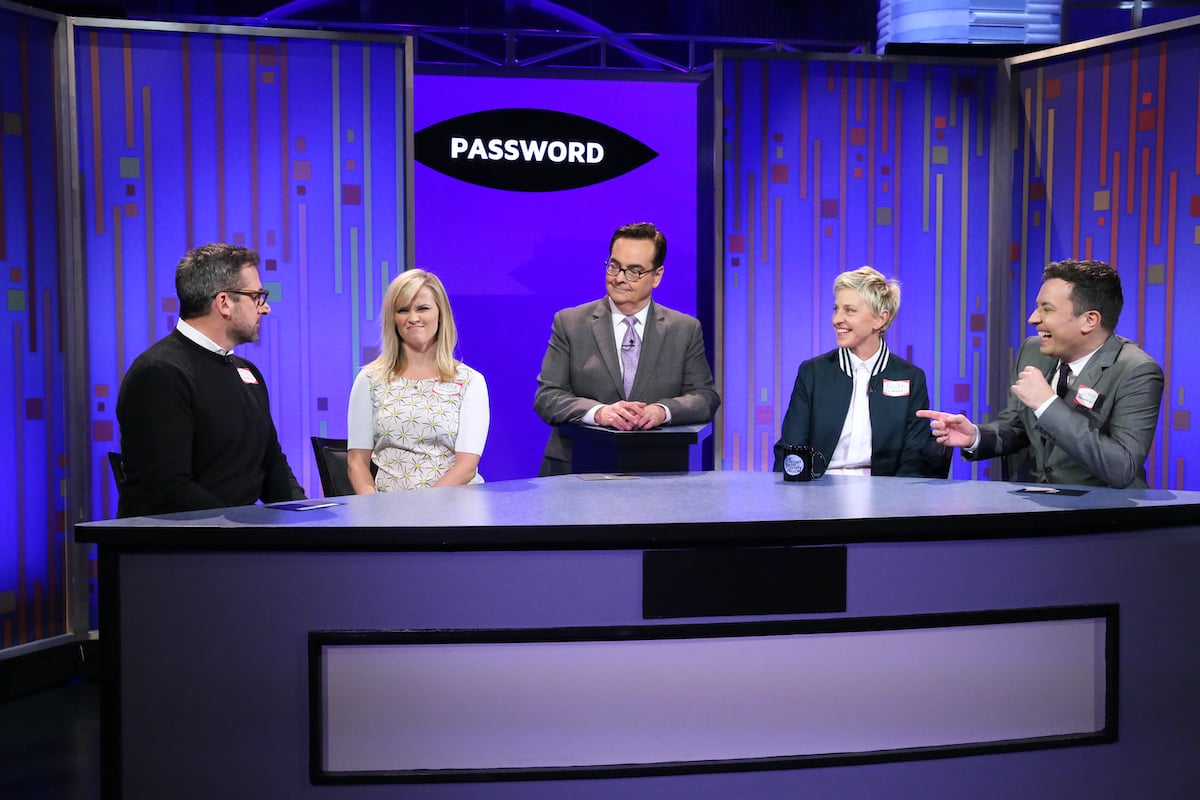 DeGeneres has a lot of friends in high places. Before toxic work allegations surfaced, DeGeneres spoke of friendships with the likes of Jennifer Aniston, Oprah, Kevin Hart, and more.
Celebrities that appeared on the show were, more times than not, friends with DeGeneres in some way — including Witherspoon. She and DeGeneres have exchanged entertaining banter alluding to a friendship full of inside jokes.
However, with the ever-evolving news about The Ellen Show, it's hard to know what's real and what was for TV. Those who've spoken up about DeGeneres include Katy Perry, Hart, and Ashton Kutcher. But those supposedly closest to the comedian have remained mostly tight-lipped.
In Witherspoon's recent appearance on the show, she told DeGeneres about an encounter at the Golden Globes. She explained that she felt thirsty and asked for champagne from Jay-Z's table. She went on to add that the rapper sent her a case of champagne afterward.
"Yes, he sent me a case too," DeGeneres said via Entertainment Tonight Canada. "Don't act like you're the special one."
The interaction could've been labeled TV banter before. It's hard to ignore the subtle dig knowing all that's come out about the show. Still, it's unclear if Witherspoon and DeGeneres are actually friends or if they keep their relationship to entertainment-specific interactions.
Witherspoon deleted a tweet that supported DeGeneres
In October 2019, DeGeneres was spotted at a Dallas Cowboys game with the former president, George W. Bush. Those in support of DeGeneres were appalled at the sight due to Bush's anti-LGBTQ policies, as well as the Iraq war.
DeGeneres received a lot of backlash after the video and photos circulated. Witherspoon initially tweeted in support.
"Thank you for this important reminder, Ellen," she said in the deleted post via Buzzfeed. "I have friends who don't think the same things that i do. When I say be kind to one another, I don't mean be kind to the people who think the same way you do. I mean..Be Kind to Everyone."
It didn't take long for Witherspoon to delete her tweet after a barrage of comments came her way. Kristen Bell took to Instagram with the same sentiment. But, after being bombarded with comments such as "delete this," she did, too.
DeGeneres issued an apology but some say it wasn't enough
Despite those who disagree with DeGeneres, the comedian took to her show's stage to defend her actions.
"During the game, they showed a shot of George and me laughing together, so people were upset. They thought, 'Why is a gay Hollywood liberal sitting next to a conservative Republican president?'… But a lot of people were mad, and they did what people do when they're mad: They tweet," she said.
She continued: "Here's the thing: I'm friends with George Bush. In fact, I'm friends with a lot of people who don't share the same beliefs that I have. We're all different and I think that we've forgotten that we're all different. For instance, I wish people wouldn't wear fur. I don't like it, but I'm friends with people who wear fur and I'm friends with people who are furry, as a matter of fact."
"But just because I don't agree with someone on everything doesn't mean I'm not gonna be friends with them," DeGeneres added. "When I say 'be kind to one another,' I don't mean only the people that think the same way you do. I mean be kind to everyone. It doesn't matter."
While she go her point across, some celebrities weren't buying it.
Actor Mark Ruffalo added his two cents tweeting, "until George W. Bush is brought to justice for the crimes of the Iraq War, (including American-lead torture, Iraqi deaths & displacement, and the deep scars—emotional & otherwise — inflicted on our military that served his folly), we can't even begin to talk about kindness."
Likewise, Susan Sarandon tweeted about the issue as well.
"But missing the point entirely, DeGeneres framed the issue as simply a matter of her hanging out with someone with different opinions, not a man repeatedly accused of being a war criminal," she said.
Whatever side of the issue you stand, Witherspoon's deleted tweet somehow speaks volumes — especially as things regarding the future of The Ellen Show heat up.