Reese Witherspoon Says Streaming Data Shattered Sexist Casting Beliefs
Reese Witherspoon was among the breakout stars of the late '90s. Her career seemingly exploded throughout the 2000s, and to this day, she still receives media coverage and continues to book jobs. The 45-year-old star has also expanded her resume to include more than just acting credits. Witherspoon is also a producer and owns a media company. The star recently caught up with Black-ish actor Tracee Ellis Ross to discuss various issues, including shattering sexist casting beliefs.
Witherspoon has a long-standing acting career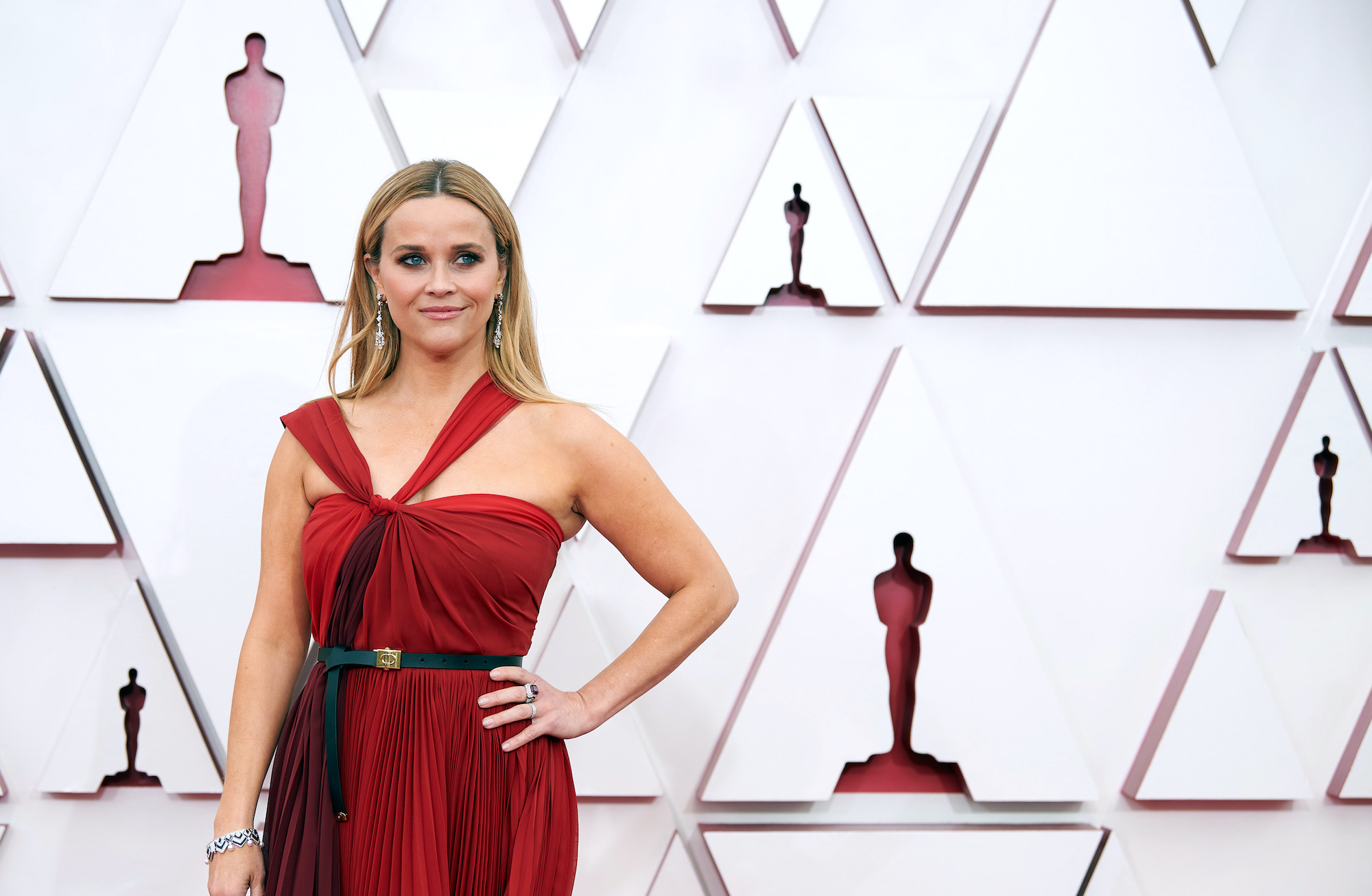 Witherspoon began acting in 1991 in the film The Man In The Moon. She later appeared in many more flicks such as Cruel Intentions, Election, and American Psycho. She also landed a small role on the iconic hit sitcom Friends playing Rachel Green's sister.
Witherspoon landed her breakthrough role in 2001's Legally Blonde playing Elle Woods, a young girl with a sharp eye for fashion who plans to attend Harvard Law School to impress her ex-boyfriend. Along the way, Elle realizes her true passion, and when her ex-boyfriend tries to get her back, she dumps him the same way he did her.
Legally Blonde became a box office smash earning $114 million globally and a Golden Globe nomination for Witherspoon in the Best Actress category. Since her role as Elle, Witherspoon has landed leading roles in critically acclaimed shows and films such as Walk The Line, which saw her win her first Academy Award and Penelope.
In 2008 the actor starred in Four Christmases alongside Vince Vaughn. Although the film was a box office hit, it didn't fare well with critics. She took a break from acting for two years and returned with How Do You Know alongside Paul Rudd and Owen Wilson. She has since been involved with Big Little Lies, The Morning Show, and Little Fires Everywhere.
Witherspoon is a sucker for women in Hollywood
Witherspoon has never tried to hide the fact that she is a great fan of women in Hollywood. The star has gushed about various fellow women in entertainment, including Drew Barrymore. The actor told Barrymore in her show The Drew Barrymore Show that she (Witherspoon) had always looked up to her.
Although both stars were child actors, Barrymore started acting earlier at five years old while Witherspoon began acting when she was 14. Witherspoon confessed to Barrymore that she was "completely obsessed" and called herself Barrymore's superfan.
Both actors are today established in their entertainment industry, but Barrymore continues to inspire Witherspoon. They also have a lot in common, including the fact that they both own production companies.
Barrymore owns a production company called Flower Films, while Witherspoon's is called Hello Sunshine. Witherspoon also revealed that she looks up to other women like Ava DuVernay of When They See Us and Lena Waithe.
Witherspoon says streaming data shattered sexist casting beliefs
Witherspoon recently caught up with fellow actor Tracee Ellis Ross to talk about women in Hollywood for Interview Magazine. The star recalled when she started her production company and went to studio heads to ask if they had any upcoming projects with women in them and was met with nothing.
The star expressed her gratitude for streaming services as she noted that they have shattered beliefs on sexist casting. She said "streaming opened up the world of data and the world of media consumption to a global endeavor that could really measure where the audiences were and what they were seeing, and it actually disproved those beliefs."
Witherspoon is using her extensive platform to increase the demographics of tv shows and films and to create more spaces for women in the industry by creating more female stories and focusing on them."
RELATED: Reese Witherspoon Reveals the 1 Common Movie Line She Can't Stand