Reese Witherspoon Wanted a Different Creative Career Before Acting
Find out what creative field Reese Witherspoon originally wanted to pursue.
Reese Witherspoon is known for being one of Hollywood's most enduring actresses. She rose to fame in the late 1990s and early 2000s with a string of hit movies like Cruel Intentions (1999), Legally Blonde (2001), and Sweet Home Alabama (2002).
Today, Witherspoon is known for starring on shows such as Big Little Lies, The Morning Show, and Little Fires Everywhere.
While it seems like Witherspoon was always destined for acting, the 44-year-old star revealed that she also considered another career path when she was younger. In another universe, Witherspoon could have actually been a writer.
Reese Witherspoon is obsessed with books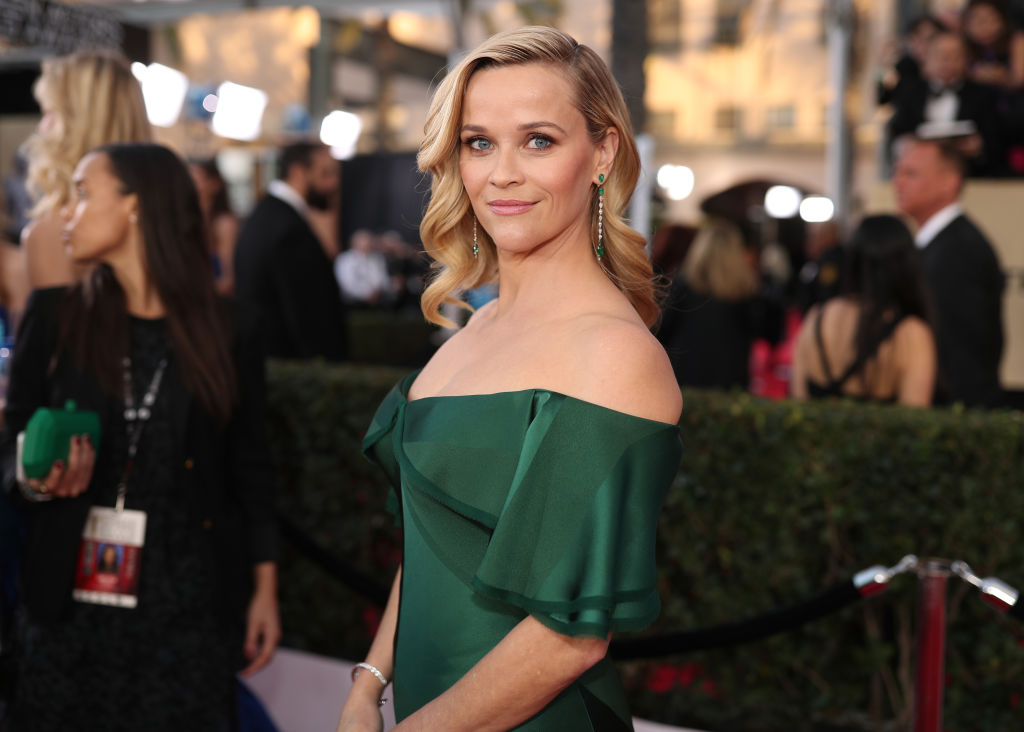 Ever since she was young, Witherspoon has had a love for books. In an interview in 2005, she shared: "I get crazy in a bookstore. It makes my heart beat hard because I want to buy everything. I love books."
Despite the fact that she is now a busy mom and actress, it's clear that Witherspoon still manages to find time to read. She even has a book club where fans can check out recommendations for books that she is currently loving. Reese's Book Club aims to highlight stories about women and even those written by international writers who are not well-known in the United States.
"It's nice to highlight authors who don't have a track record of selling a lot of books," Witherspoon said in a recent interview with Vanity Fair. "To watch what happens to them is extraordinary, and really emotional for us."
Why Reese Witherspoon ultimately did not pursue a career in writing
With her immense love for books, it makes sense that being a writer did cross Witherspoon's mind. However, her talk with Vanity Fair, Witherspoon shared why she ultimately did not pursue that career path.
"I always knew from the time I was seven that I wanted to be a storyteller or an actor or a singer," she said. "Or a writer. I always wanted to be a writer. I think that's why I'm in awe of writers because I've tried to sit down and do it. I have ideas for stories all the time. I could never figure out how things ended. I always have ideas about how things begin but I never know how they end."
Witherspoon attended Stanford University after high school and majored in English literature. However, she eventually dropped out to pursue an acting career.
Reese Witherspoon still managed to turn her love for books into an impressive career
While Witherspoon did not end up becoming a writer, she still managed to channel her love for books and stories at various points of her career.
Aside from being an actress and bringing stories to life for viewers, Witherspoon is also passionate about producing films for women. She founded Type A Films in 2000, which helped produce all three Legally Blonde movies.
In 2012, she co-founded another company called Hello Sunshine, which she currently is still a part of. Hello Sunshine runs Witherspoon's book club and also works to turn novels into either big screen or small-screen productions. It has been a force behind hit movies like Wild (2014) and Gone Girl (2014). Hello Sunshine also produces shows like Big Little Lies, The Morning Show, and Little Fires Everywhere. It seems that Witherspoon has a knack for turning books into extremely popular films and series. Hello Sunshine's movies have grossed over $400 million, and its TV shows have received many positive reviews.
One thing that Witherspoon and Hello Sunshine do differently than a lot of other production companies is the fact that they do not take money from Hollywood studios. This allows Witherspoon to keep her stories authentic and not have to change anything to appease other executives.