Reformed Playboy, Prince Albert II of Monaco, Has Several Children but They Aren't All Entitled to Royal Titles
Prince Albert II of Monaco. well documented for his hard-partying bachelorhood, has now settled down, but his romantic life has long been of interest to the public. In fact, he was so notoriously opposed to relationships, that rumors swirled that he might possibly be gay. The prince of the small island nation ended rumors when he married Charlene Wittstock in 2011. In 2014 the pair welcomed twins and suddenly Monaco had an heir apparent. While Prince Jacques Is currently the first in line for the throne, he isn't the first child born to Prince Albert II, in fact, he isn't the first born by a longshot.
How many children does Prince Albert II of Monaco have?
Prince Albert II's relationship with Charlene Wittstock was a much-awaited courtship. The longtime playboy's sexual preferences were heavily speculated about, even as he dated model after model and even fathered several children. The prince has four confirmed children, however there are rumors that there are more children in the world that he has fathered.
The princes' first known child is Jazmine Grace Grimaldi. Grimaldi was born in 1992 to Tamara Rotolo, an American. Rotolo filed a paternity lawsuit against Prince Albert II in 1993, but the prince denied paternity. It wasn't until 2006 that the prince acknowledges the paternity of his first-born child. A DNA test confirmed the announcement. The royal family then extended an invitation to Grimaldi to live and study in Monaco. She, however, does not have a royal title, according to Harper's Bizarre.
In 2005 the prince was once again in the news when an Air France flight attendant announced the birth of a son, who she alleged was Prince Albert II's child. Alexandre Coste's paternity was confirmed in July 2005, just as Prince Albert II ascended the throne. Prince Albert went on to sue several news outlets for invasion of privacy, according to BBC.
In 2014 Prince Albert II and Princess Charlene announced the birth of their twins. Princess Gabriella arrived two minutes before her brother Prince Jacques. Both children have been fashioned with royal titles. Prince Jacques is the heir to the throne.
Prince Albert II's rumored children
What would a royal family be without a little bit of scandal? Prince Albert II is also rumored to have fathered a child with a topless model, and several other women. The paternity claims, however, have never been confirmed. Blood tests have not been ordered or have been outright refused by judges.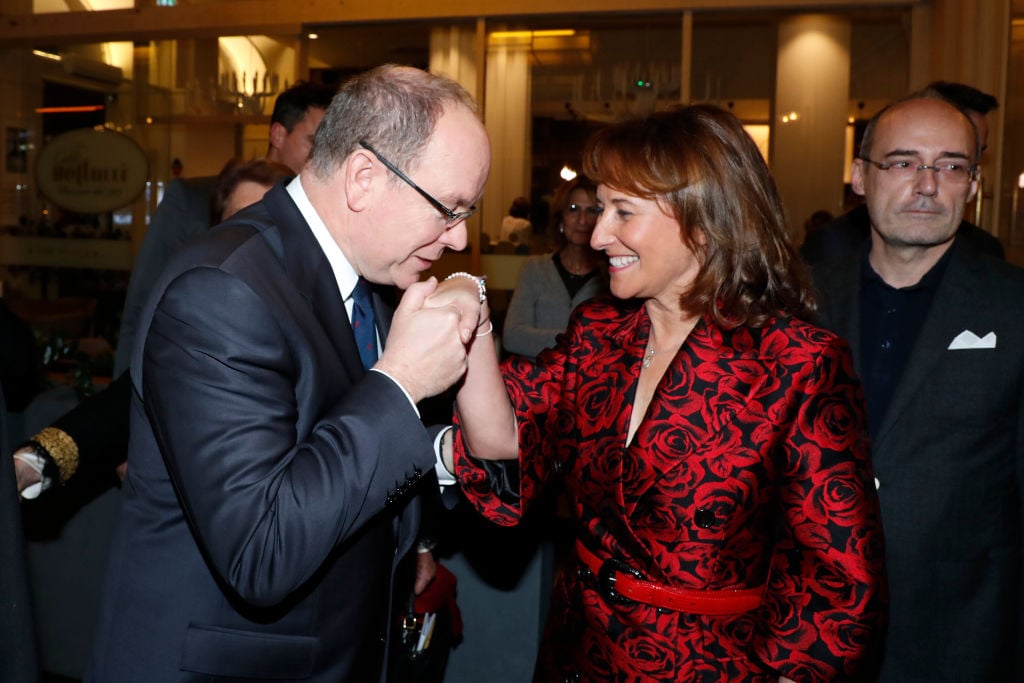 The most famous rumor revolves around the paternity of Bea Fiedler's child. Fielder, now 61, filed a paternity suit against Prince Albert II in 1987. While the prince submitted DNA to be tested, he did not provide the sample in front of a witness, causing many to believe the prince enlisted a friend to provide DNA. The child's paternity could be neither confirmed nor denied.
Fielder, a former Playmate model, and German actress has contended that her child belongs to Prince Albert, although he's never acknowledged the child. Many believe that Fielder's story is likely correct. After all, the prince refused to acknowledge his daughter for the first 14 years of her life.  
Why Doesn't Alexandre have a right to the throne?
Monaco gives precedence to male children in the line of succession. As it stands, Prince Jacques is the heir to the throne, although he is nine years younger than his older half-brother and 21 years younger than his older half-sister. He is also two minutes younger than his twin sister.
Neither Jazmin nor Alexandre have royal title and will never receive royal titles because they were born out of wedlock. The lack of a marriage between Alexandre's parents ensure he'll never be a rightful heir, although the now 14-year-old youngster has a well-documented relationship with his father.
Prior to Prince Jacques birth, Princess Caroline, Prince Albert II's sister, was next in line to ascend the throne. She has since been pushed out of contention by Jacques. Any children Jacques fathers in his adulthood would automatically become heir apparent.