Regarding COVID-19, Bob Saget Tried to Remain 'Positive': 'We All Have to Look Forward'
Though his cause of death remains unknown, Bob Saget had COVID-19 shortly before he died. But he'd always tried to maintain a positive attitude.
Bob Saget is one of the most recent celebrity deaths to shake the entertainment industry. On January 9, 2022, the fun-loving comedian died unexpectedly in a hotel room in Florida. The cause of death is still under investigation, with the autopsy results pending. But coronavirus (COVID-19) may have been a factor.
Known for his role as Danny Tanner in Full House and Fuller House, the 65-year-old actor made his mark as America's favorite television dad. Having previously tested positive, Saget was doing well and had just launched a six-month stand-up comedy tour. In a past episode of his podcast, Bob Saget's Here For You, the comedian discussed remaining upbeat when dealing with the global pandemic.
Bob Saget's 'I Don't Do Negative' tour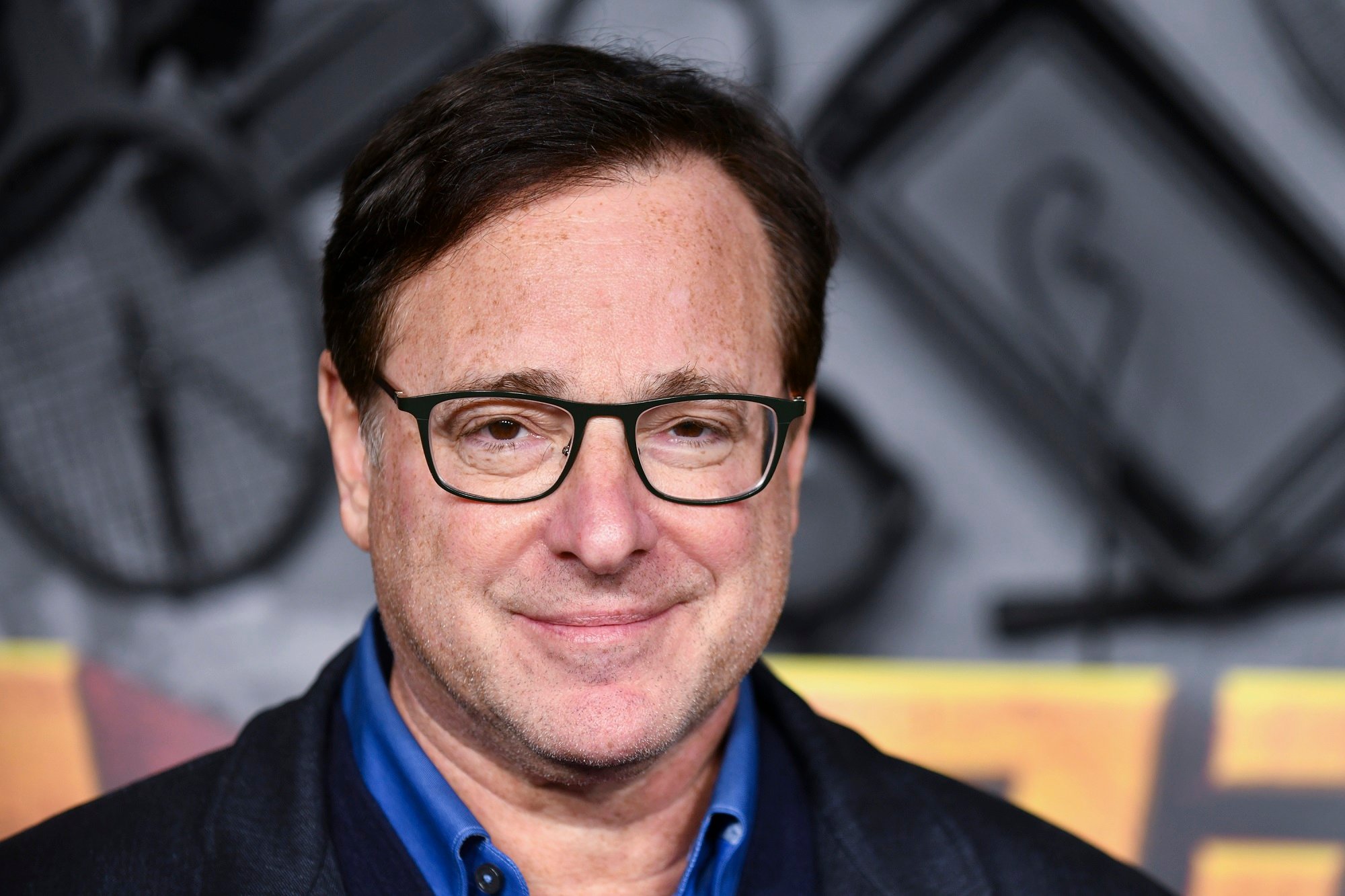 When coronavirus took hold of the world, Saget created a platform to support his fans. At the beginning of the pandemic, in April 2020, he launched a podcast to have honest conversations with high-profile celebrities.
On New Year's Eve 2020, Saget talked to callers about their personal experiences with the virus and quarantine. The How I Met Your Mother narrator told his audience to head into the new year with positive thoughts.
"We all have to look forward and, somehow, be positive and not think the whole world and our country is going down the tubes," Saget said on the episode of Bob Saget's Here For You. "We just can't think that." He explained, "Even though some people feel it, we have to honor that, I guess, and help them through it."
In September 2021, Saget stayed true to his word and started the I Don't Do Negative tour, performing in Florida the night before his death. He was passionate about touring, telling News4JAX that he did not talk about religion or politics in his routine, barring any negativity. Saget just wanted to "make people laugh."
Did Bob Saget have COVID-19?
People recently reported that Bob Saget tested positive for COVID-19 before his death. An audience member from his final performance in Jacksonville, Florida, said the comedian talked about his recent bout with the virus. "He had recently gotten COVID, maybe less than a month ago," they said.
Tim Wilkins, the opening act at the Jacksonville show, told the publication that Saget "had just finished a bout of COVID, so he was wearing a mask out of courtesy to everyone else." The comedian explained, "He was in great spirits. He was beaming about his wife [Kelly Rizzo] and really enjoying life."
In an episode of the podcast A Mediocre Time with Tom and Dan, Saget talked about getting COVID himself. He said it was not a pleasant experience but that he had recovered (via WFTV9).
Josh Levs, a friend of Saget's, said he got a text message from the former America's Funniest Home Video host two days before his death. Levs explained, "He said he was doing better. And he said he was just getting over it and he was going to rest before the show. He did a two-hour show, and he definitely had no indication that in any way he was having health difficulties."
Nothing but kind words for the comedy legend
Since the comedian's death, there has been an outpouring of love from the entertainment community. 
Full House cast members were shocked by Saget's death, flooding social media with messages of love and support. John Stamos wrote repeatedly about losing his "friend" and co-star, saying he was "broken," "gutted," and "in complete and utter shock." "I love you so much Bobby," he added.
Musician John Mayer, who was good friends with Saget, posted an emotional tribute on Instagram. "I've just never known a human being on this earth who could give that much love — individually and completely — to that many people, in a way that made each person feel like he was a main character in their life and they were a main character in his life," he said.