Regé-Jean Page Calls 'The Gray Man' a 'Whole New Machine' Compared to 'Bridgerton'
ARTICLE HIGHLIGHTS
Regé-Jean Page was looking for something different after Bridgerton.
He is set to star in The Gray Man and Dungeons & Dragons.
Page calls The Gray Man a "whole new machine" compared to the hit Netflix series.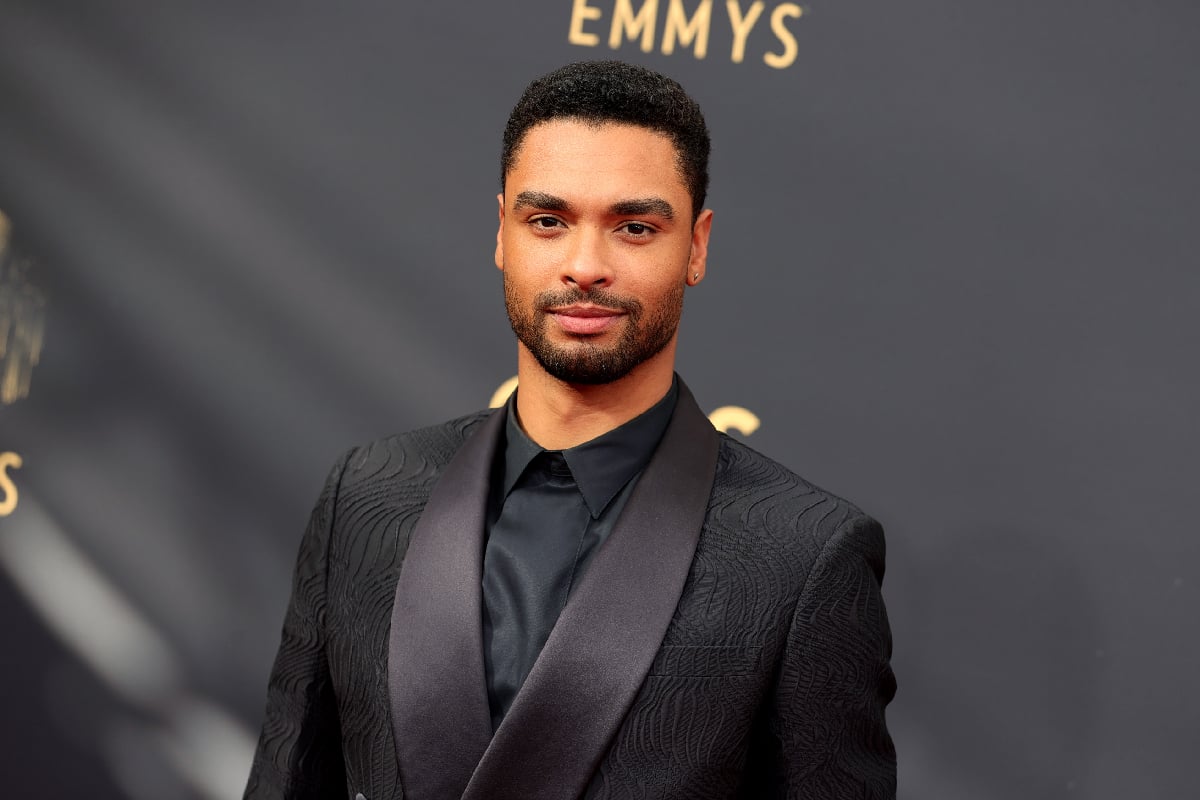 Regé-Jean Page has officially moved on from Bridgerton and will soon appear in two new high-profile films. The 31-year-old actor is set to star in both Dungeons & Dragons and The Gray Man — which Page admits is a "whole new machine" compared to the Netflix series he just came from.
Regé-Jean Page wanted to diversify his roles after 'Bridgerton'
Page just finished a five-year stint in Shondaland, Shonda Rhimes' production company, between ABC's For the People and Netflix's Bridgerton. He said when he was done playing the Duke of Hastings, he was looking to diversify his roles.
"The thing that has appealed to me most about this career is getting to encounter and interact with the unexpected," Page told Variety. "There's so many different directions that you can take this job. It's not so much about picking one and knowing where I want to go, it's about knowing that there are other ways that I can do this and continuing to explore that."
The Russo brothers reached out after the 'Bridgerton' premiere
For Page's first project post-Shondaland, he chose to team up with Joe and Anthony Russo for the big-budget action thriller The Gray Man. This $200 million Netflix movie is based on Mark Greaney's bestselling novel and also stars Ryan Gosling and Chris Evans.
The Russos were first introduced to Page when they saw season 1 of Bridgerton in December 2020. The Avengers: Endgame directors reached out to the actor and set up a meeting shortly after it dropped on Netflix on Christmas Day. Anthony Russo told Variety he and Joe "like actors who are willing to continually reinvent themselves, and push themselves into new places."
"With Regé, we knew him as one specific thing over a short period of time, but he's an incredibly talented actor, and he can move in a lot of different directions as a performer," Russo said.
Regé-Jean Page says 'The Gray Man' is a 'whole new machine'
Page said joining the cast of The Gray Man has been "incredible." He also noted that his experience on the film has been quite different compared to playing the Duke of Hastings on Bridgerton.
"It's just so much fun when you're working with folks who are not just at the top of their game, but reinventing the game. It's like a whole new machine," Page said.
'The Gray Man' was just as demanding as a Marvel movie
The Gray Man stars three of the hottest actors in Page, Gosling, and Evans. But Russo said fans should focus on the physical preparation required for this trio of actors to play well-trained CIA operatives.
"They are people who have made their lives with a very specific skillset and [the actors] worked very hard to master that skill set and make it feel believable and real on screen," Russo explained. "As demanding as the Marvel movies can be for actors to prepare for, I would say this movie was every bit as demanding, even if it wasn't in quite the same way."
Regé-Jean Page is learning about 'Dungeons & Dragons' as he makes the movie
After he wrapped The Gray Man, Page moved on to the top-secret Dungeons & Dragons, a feature adaptation of the popular role-playing game. Before he got the job, Page said he wasn't a D&D player. But he did play "a ton" of Japanese role-playing games (JRPGs).
"I played a ton of Diablo as a teenager, so I'm used to the fact that I play a paladin — that's just what I do, and I know what that means, to a degree. I watched my friends play Baldur's Gate, so I'm like a second-generation Dungeons and Dragoner," Page explained.
He added that his friends are teaching him all about D&D, and he's enjoyed learning on the job. "There is nowhere better or bigger to learn new worlds from than D&D," he said.
Bridgerton Season 1 is out now on Netflix. The Gray Man is expected to be released on Netflix in 2022. And Dungeons & Dragons will hit theaters nationwide on March 3, 2023.