Regé-Jean Page Is Leaving 'Bridgerton', but You Can Still Get Him on Your Screen
Regé-Jean Page will not be returning for Season 2 of Bridgerton and many fans of the show are distraught. Bridgerton, which is Shonda Rhimes' very first TV series with Netflix, took the world by storm in late 2020. After debuting on Christmas, the series became Netflix's most-watched series ever, reaching an astronomical 82 million households in its very first month.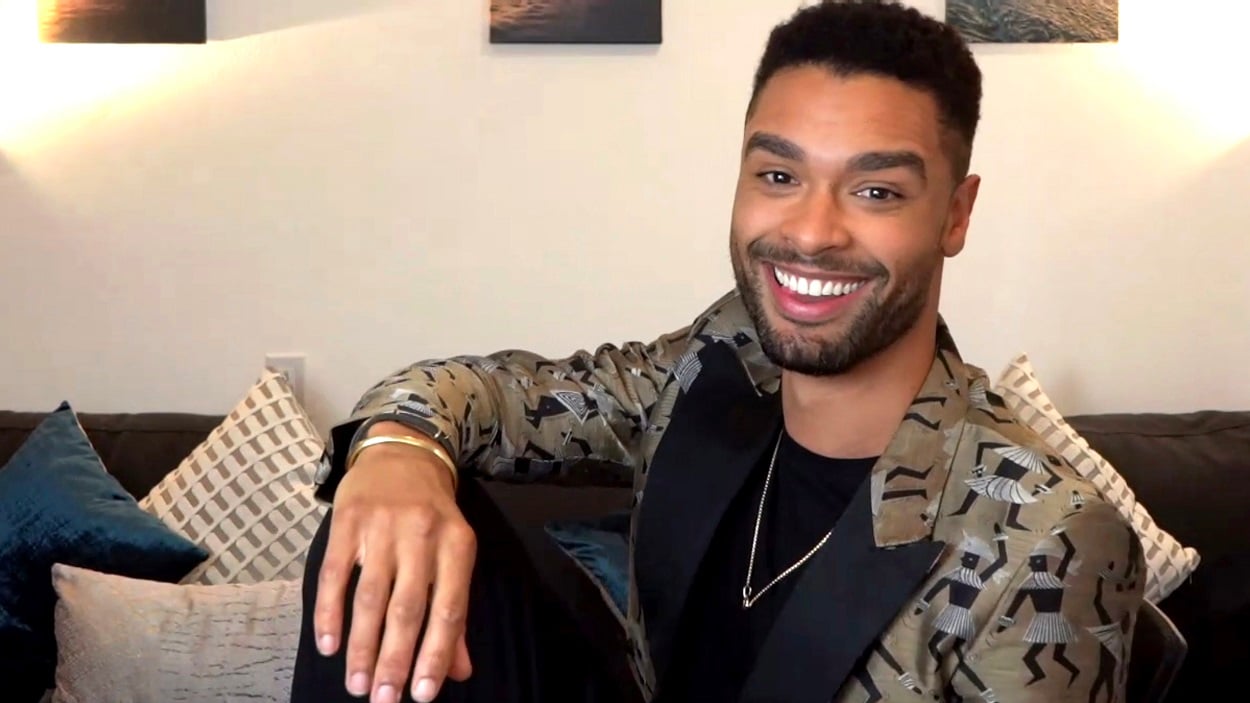 Page's character, Simon Basset Duke of Hastings, was a huge part of the first season of Bridgerton. His love story with Daphne Bridgerton was the main plot point and Page was certainly the breakout star of the series. As Season 2 of Bridgerton will focus on Antoni Bridgerton and his love story, fans were expecting that Page would have a smaller role in the show's sophomore season. However, most fans weren't planning on Page exiting the show completley.
Regé-Jean Page will not be returning for 'Bridgerton' Season 2
"Dear Readers, while all eyes turn to Lord Anthony Bridgerton's quest to find a Viscountess, we bid adieu to Regé-Jean Page, who so triumphantly played the Duke of Hastings," the statement released by the official Bridgerton Twitter page reads. "We'll miss Simon's presence onscreen, but he will always be a part of the Bridgerton family. Daphne will remain a devoted wife and sister, helping her brother navigate the upcoming social season and what it has to offer – more intrigue and romance than readers may be able to bear. Yours Truly, Lady Whistledown."
Page also issued a statement of his own, giving thanks for his time on Bridgerton. "The ride of a life time," the actor penned on Instagram. "It's been an absolute pleasure and a privilege to be your Duke. Joining this family – not just on screen, but off screen too. Our incredibly creative and generous cast, crew, outstanding fans – it's all been beyond anything I could have imagined. The love is real and will just keep growing."
The actor has other movies and TV shows in the works
Fans of Bridgerton may be shocked to learn about Page's exit, but his contract was only for one season to begin with. While his absence is certainly a loss to the show, the actor has new projects in the works that will keep him on screen. The actor will appear in Netflix's upcoming film, The Gray Man alongside Ryan Gosling and Chris Evans. Furthermore, he has a lead role in the fantasy film series Dungeons & Dragons, which is currently in development. There are even rumors swiling that his grace could appear in Black Panther 2.
If you're not keen on waiting for Page's upcoming projects to release, there's still an opportunity to see him in past projects. In addition to his Bridgerton role, Page played the part of Chico Sweetney in Sylvies Love back in 2020. The film can currently be found on Amazon. And, if you want to catch him in another Shondaland show, he played a young lawyer in the drama For The People, which can be purchased on YouTube. Page may not be returning to Bridgerton, but opportunities for him seem to be increasing and we can't wait to see what he does next.