Regé-Jean Page Reportedly Declined 'Bridgerton' Return Because of Issues With Shonda Rhimes
Rage-Jean Page's portrayal of Simon Basset, Duke of Hastings, made him a Bridgerton star. Fans are not happy that he's not returning for season 2. Initially, Page explained that his time on the show was only for one season. But now, sources allege creative differences with Shonda Rhimes and her team led to him not accepting an offer to return.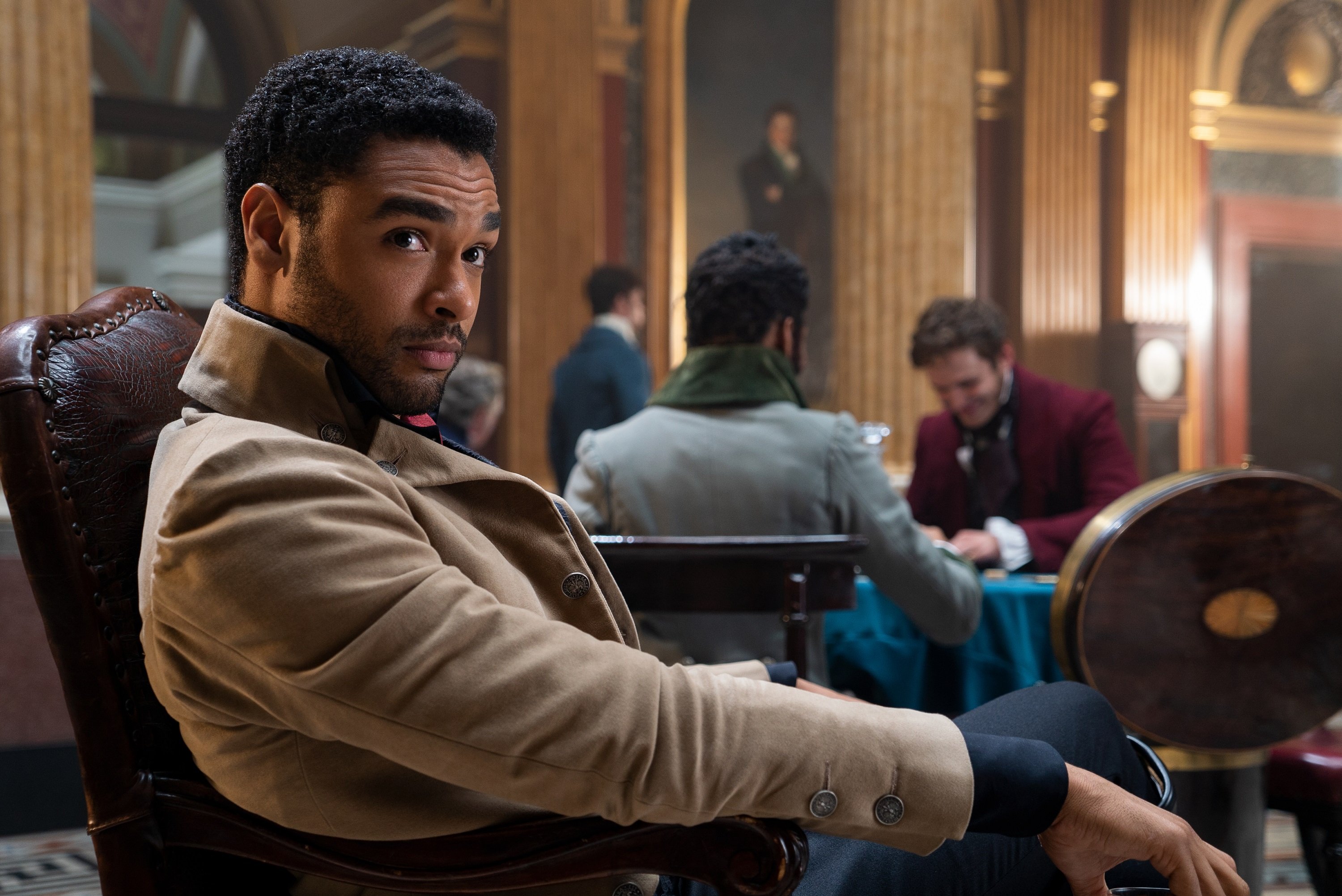 Regé-Jean Page reportedly was offered $50k an episode to return but declined
Page's exit was announced on the show's Instagram page, sending shockwaves through fans. The actor spoke with Variety, explaining he was only set to be on the show for one season. He said his storyline had the proper conclusion and that he was proud of the work he'd done.
"It's a one-season arc. It's going to have a beginning, middle, end—give us a year," Page said. "[I thought] 'That's interesting,' because then it felt like a limited series. I get to come in, I get to contribute my bit, and then the Bridgerton family rolls on.
Related: 'Bridgerton' Series Author, Julia Quinn, Often Teases Friends About Meeting Regé-Jean Page
He continued: "One of the things that is different about this [romance] genre is that the audience knows the arc completes. They come in knowing that, so you can tie people in emotional knots because they have that reassurance that we're going to come out and we're going to have the marriage and the baby."
But a source told The Hollywood Reporter that due to Page's popularity on the show, he was offered $50k an episode to return for up to five episodes. Page allegedly turned the offer down to focus on his budding film career.
He recently completed filming for the Russo brothers' Netflix film, The Gray Man. Page is also prepping to star in Paramount's big-budget Dungeons and Dragons feature. 
Source alleges creative differences between Regé-Jean Page and Shonda Rhimes as the reason
It was also revealed that per the second Bridgerton novel that the second season will focus on, Page's character is not included. However, the show's producers were willing to make an exception. They also told THR that they are open to Page returning in future seasons.
According to Page Six, the real reason Page did not return is due to creative differences with Rhimes, who is the executive producer of the show.
"He wasn't happy with what was planned for his character for Season 2, which would have kept him a player but not the focal point of the show."
Related: 'Bridgerton': Regé-Jean Page Responds to Rumors That He's Starring in James Bond After Show Exit
Still, they say Page's exit is reportedly amicable. The source tells the publication, "If you look at all the big names who have left [Rhimes' hit show] 'Grey's Anatomy' in the past, you see you don't disagree with Shonda, nobody is bigger than the show."
Season 2 is to focus on a different Bridgerton sibling and their search for a suitor for marriage. This time around, the series will focus on eldest brother Anthony Bridgerton, played by Jonathan Bailey. In season one, Anthony found it difficult to commit to his true love due to societal standards and her not fitting the mold.