Regina King on the Black Lives Matter Movement: 'We're at Our True Reckoning'
Regina King directed her first film One Night In Miami. Many of the themes have been brought to the light amid the 2020 Black Lives Matter protests.
Regina King directed her first film One Night In Miami, this year. Many of the themes in her new movie have been brought to the light amid the 2020 Black Lives Matter protests. Here's why King believes these conversations are coming to a "reckoning."
Regina King says the 2020 Black Lives Matter protests gave her 'hope'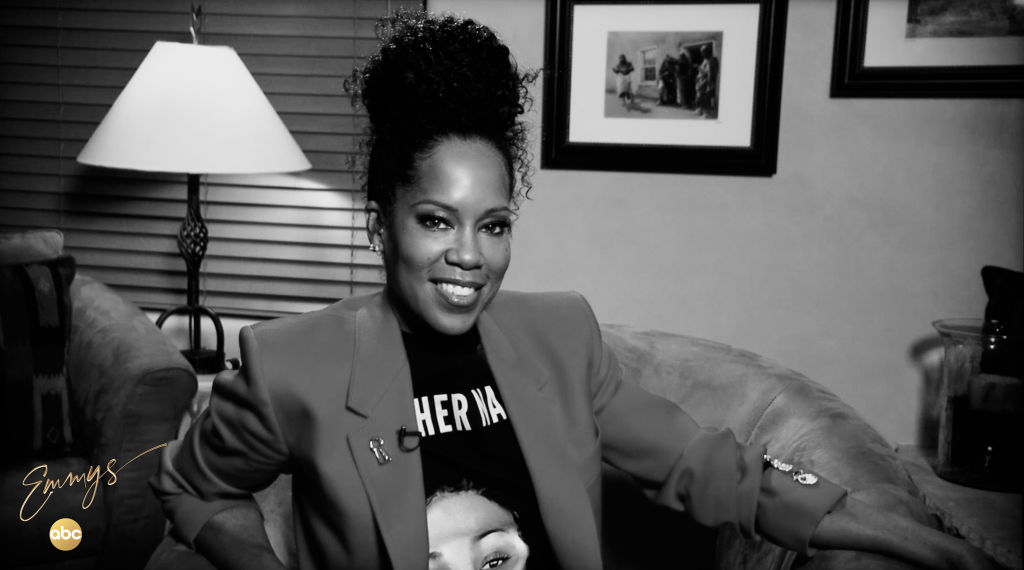 There's been so much going on in 2020, it's hard to keep up. But with the global pandemic, many people did get a chance to slow down — and look around.
"I think we've had a lot of decades of people just in their own box doing their own thing," King recently told Glamour. The Watchmen star admitted her own guilt looking back at certain times in her own life — for doing the same thing she's talking about.
"I've been guilty for it in some spaces in life, because you're just trying to get your thing going that you're not paying attention to what's going on around," she said. However, King does notice something different in the air in 2020.
"… it feels like people are paying attention," she explained. "I got to believe that more people are paying attention than not. I got to."
King was moved as she reflected on this year's Black Lives Matter protests:
When the protests were starting to happen and we were seeing people in Asian countries with their masks on with Black Lives Matter signs — I mean, I'm about to start getting emotional now.
Why did those images mean so much to the Beale Street actor?
"That gave me so much hope," she told Glamour. "And I don't think that if we weren't in the middle of corona when that happened, I don't think that the world would've been paying attention."
The Oscar- and Emmy-winning actor believes the cell phone footage of police brutality will bring a 'true reckoning'
However, as a Black woman, King can't help but reflect on all of the struggles Black Americans have been through. As she explained to Glamour:
We just keep getting hit on the chin. You don't want these men, these Black men and Black women, to die, continue to die. You hate to look at them as martyrs, but if Jacob Blake hadn't happened, would everything have calmed down? Would people have stopped making noise?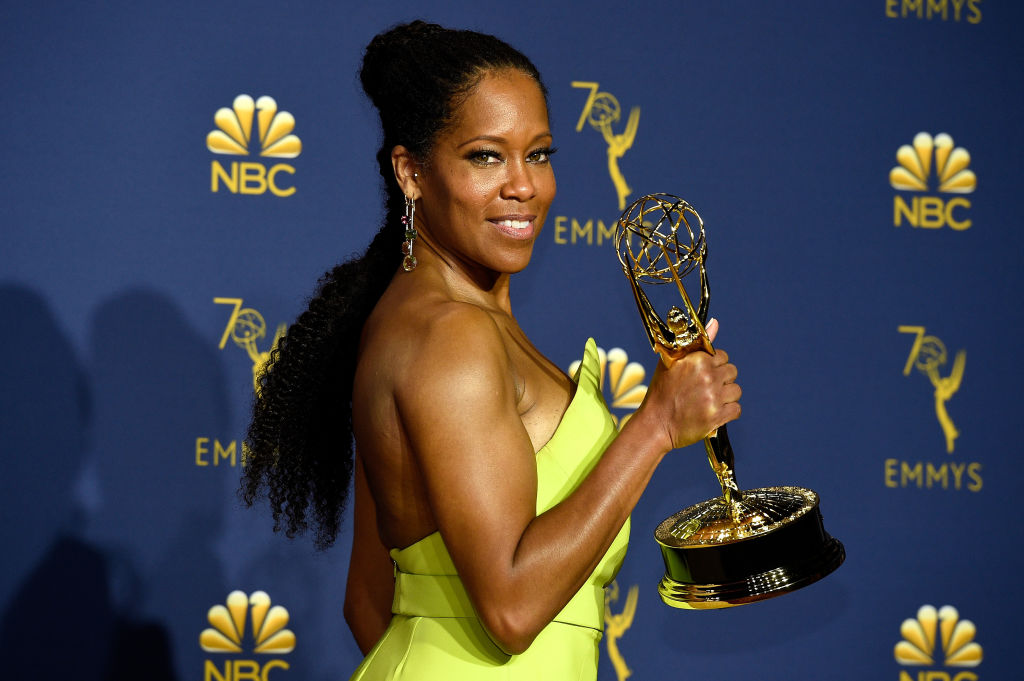 Still, relying on "another" victim of police brutality to change the narrative is a tricky path to walk.
"'If there wasn't another,' but it's so painful when it is another," she shared. "It took cell phones with cameras to happen, to be in effect, for people to start believing it, and then years of cell phone footage."
That technology is relatively new — but King also looked back to a high-profile case from the 1990s that turned the dial of public opinion. The Watchmen star explained:
I mean, Rodney King wasn't cell phone footage, but sh*t. Rodney King was the first on camera, but we all know somebody that got beat down before Rodney King. Then our parents knew someone, and their parents.
King thinks that all of these horrifying images will add up to something — finally.
"I am believing that because it's all here for everyone right now, I've got to believe that we're at a place that as the world we're hearing all the time, we're at our true reckoning," she told Glamour.