Reginae Carter Curved YK Osiris and Her Ex-Boyfriend YFN Lucci Had Something to Say
Though Reginae Carter and YFN Lucci are no longer together, that's not stopping the rapper from commenting about people who are showing interest in her now. Fellow rapper YK Osiris has been avidly talking about his feelings for Carter on social media, but both she and Lucci are shutting it down.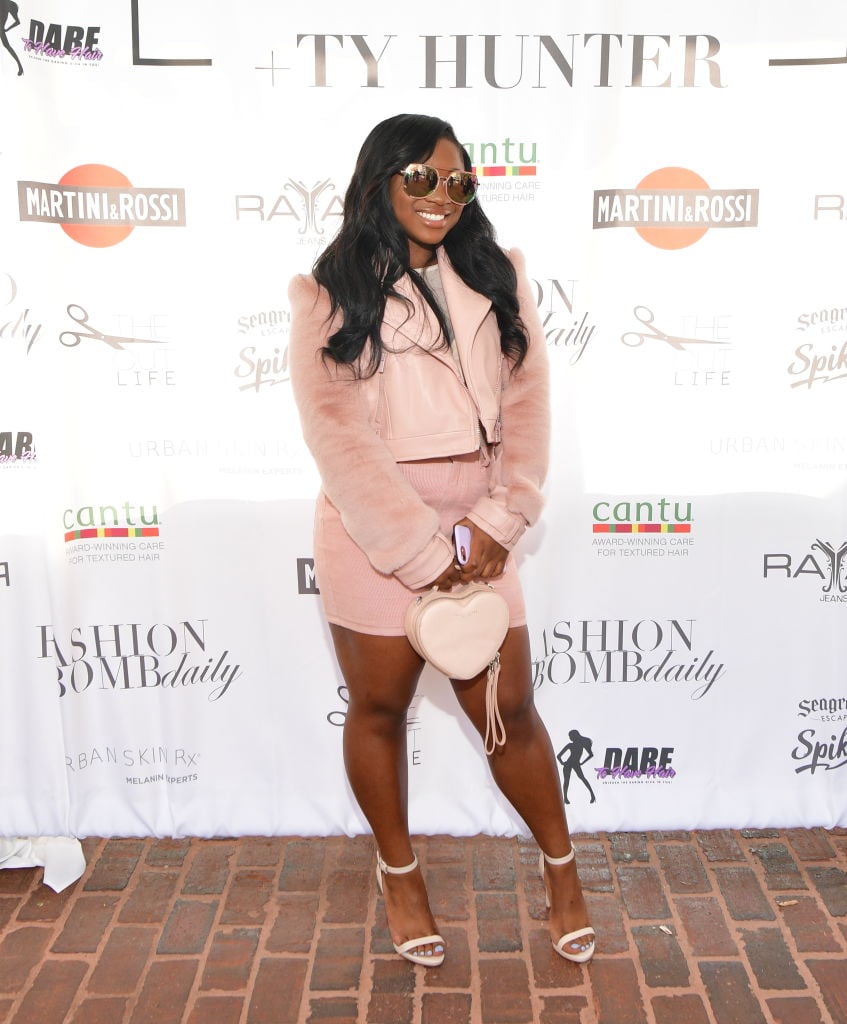 Reginae Carter and YFN Lucci dated for some time
Carter and YFN Lucci were romantically linked for a couple of years. The relationship received a lot of attention not only because Carter is the daughter of Lil Wayne, but because there was a big age difference between the two. YFN Lucci also has multiple children, which was a cause for concern for fans
They reportedly broke up in August of 2019, though rumors still ran rampant that they were on-and-off for months. It was officially confirmed by Carter on her series, T.I. and Tiny: The Friends and Family Hustle.
She spoke about the split on the show. "To hear my daddy tell me that Lucci, he loves you probably, but he's not in love with you because of the actions and the things that he's doing," she said. "My father told me that sometimes when people don't know love themselves, they can't love other people, and you can't blame them for that. Sometimes people just don't know how to love. Lil Wayne! He made the song! 'How to Love.'"
Now that she's single YK Osiris "shoots his shot" at Reginae Carter
Earlier this month, YK Osiris tweeted a video that he was outside of Carter's house. He wrote, "BAE 'WYA'. I'm outside your house stop leaving me on read!! Please I'm the man with the plan @reginae_carter1 !! !! !! !!" 
Carter responded to him and accused him of using her to promote his new song. She said, "Broooo stop playing with me to try and promote your song! "You are not the one for me doing that my guy." She later tweeted, "What is wrong with this little boy ?" All tweets from both were deleted, but Osiris decided to tweet a video again with a different caption which said, "I'm tired of her leaving me on read !! !! !! !!"
RELATED: Reginae Carter Isn't a Fan of Her Time on 'Growing up Hip Hop'
This isn't the first time that YK Osiris has attempted to "shoot his shot" at Reginae. Last year has publicly said that Carter is his crush, leading many in her Instagram comments to think that he may have sent Carter some flowers for her birthday.
YFN Lucci weights in on the matter
After the tweets, Osiris continued to address Carter in a video. "Reginae, c'mon, just give me a chance. I'm not like these other rappers," he said. "I'm gon' give you the world. Stop leaving me on read, baby. Please. I know you tired of the bullcrap, n****s doing dumb junk, but I'm not gon' do it. Yo' daddy gon' like me. I'm gon' give you the world, baby. Listen, and I'm smart. And I love God."
RELATED: Reginae Carter Explains She Doesn't Want YFN Lucci 'Beef' in Clarifying Her 'Famous' Comments
However, YFN Lucci stepped in to let Osiris know that the shot that he was shooting wasn't going to land. "Shot aint nun (BRICK) @ykosiris," he commented in response to the video.