Reginae Carter Isn't a Fan of Her Time on 'Growing up Hip Hop'
Toya Johnson (formerly Wright) and her daughter with Lil Wayne, Reginae Carter, are not new to reality television. Currently appearing on VH1's T.I. and Tiny: The Friends and Family Hustle, the duo spoke recently about the show, a past reality television experience and much more.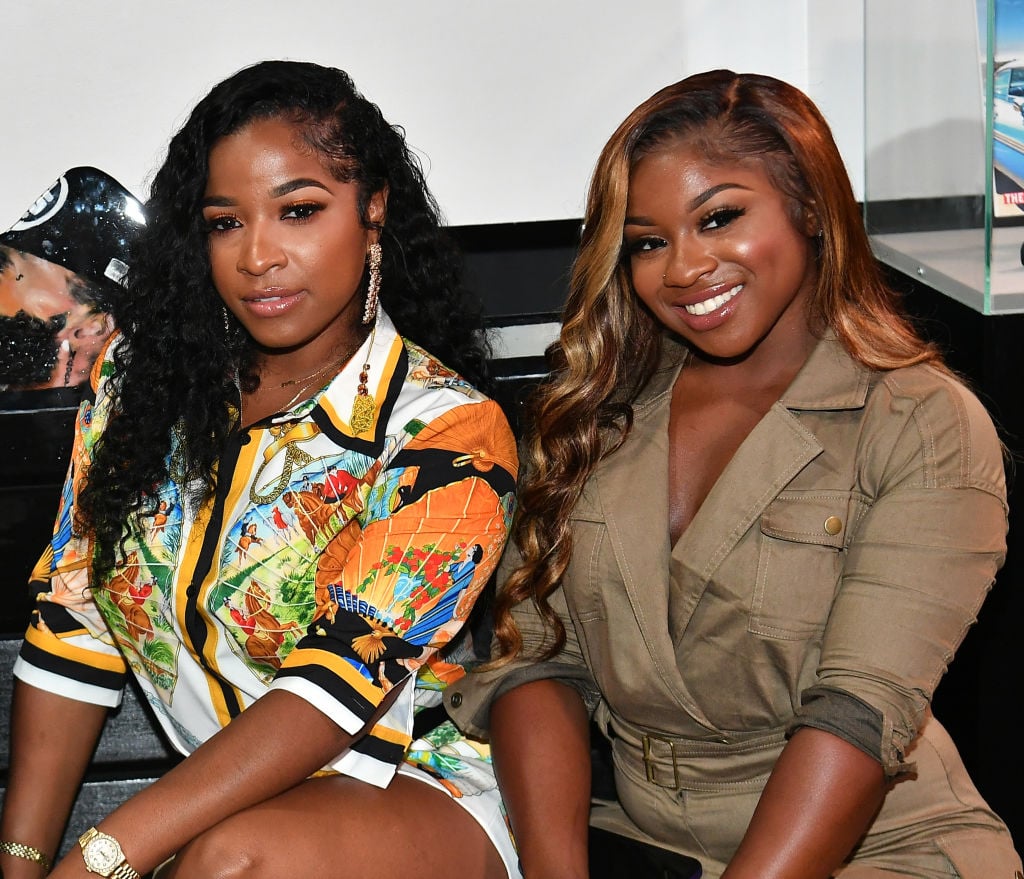 Toya Johnson and Reginae Carter have been on reality television before
Both Johnson and Carter have a storied history on reality television. She first started in the popular BET reality series, Tiny and Toya, with Tameka "Tiny" Cottle Harris. The show ran for two seasons on the network before it ended its run. She also starred in her own brief BET reality show, Toya: A Family Affair, which ran for one season on the network.
Carter was a main cast member on the first season of We TV's Growing Up Hip Hop: Atlanta, as well as the first half of season 2 before departing she how. Johnson appeared alongside her daughter as a supporting cast member and left the show as well. They quit the show after being vocal about how the way they were portrayed on the show.
"I'm sick of y'all making my baby look like a f****g Brat!! #GUHHATL," Johnson tweeted during an episode before also adding, "Please don't call us to come back. We done! #GUHHATL." Carter also tweeted, "It didn't go like this !! #GUHHATL ! This will be my last season ! #imdone."
Now, Johnson starts in T.I. and Tiny: The Friends and Family Hustle on VH1. Carter is a supporting cast member on this series.
The two talk about their VH1 show and past experience
In a recent interview with the Atlanta Journal-Constitution, both Johnson and Carter spoke about life during quarantine. They also opened up about their time on Growing Up Hip Hop: Atlanta.
For T.I. and Tiny: The Friends and Family, Johnson is reunited on-screen with a close friend and a former co-star in Harris.
On their relationship, she said, "Our lives have changed. Our families have expanded. We're much busier these days with work. We try to get the girls together and hang out as much as possible, but everybody has different things going on in their lives." Harris' daughter, Zonnique Pullins, was also a main character on that show with Carter. Pullins now appears on T.I. and Tiny: The Friends and Family hustle as a supporting character.
Johnson says the show isn't as "ratchet" as compared its fellow VH1 shows like Love & Hip Hop. "It's pretty positive. It gets to highlight the real things going on in your life. This season, we happened to be filming during at time of my brothers' murder trial."
Carter talked about her experience on Growing Up Hip Hop, saying that T.I. and Tiny: The Friends and Family Hustle, "shows me in a different light." She referenced her polarizing time on the prior reality show, stating, "that show didn't help me at all."
Wright added, "She's maturing. She has purchased her own home. She's responsible. She's focused on her acting career, taking this time to really be by herself, something she never used to do."