Reginae Carter Talks About How She May Leave Atlanta for Los Angeles
Given the interviews she's had recently, it looks like Reginae Carter has her relationship with rapper YFN Lucci in the rearview mirror. Now, the daughter of Lil Wayne and Toya Johnson is suggesting she may have to plan a move to a different city for dating.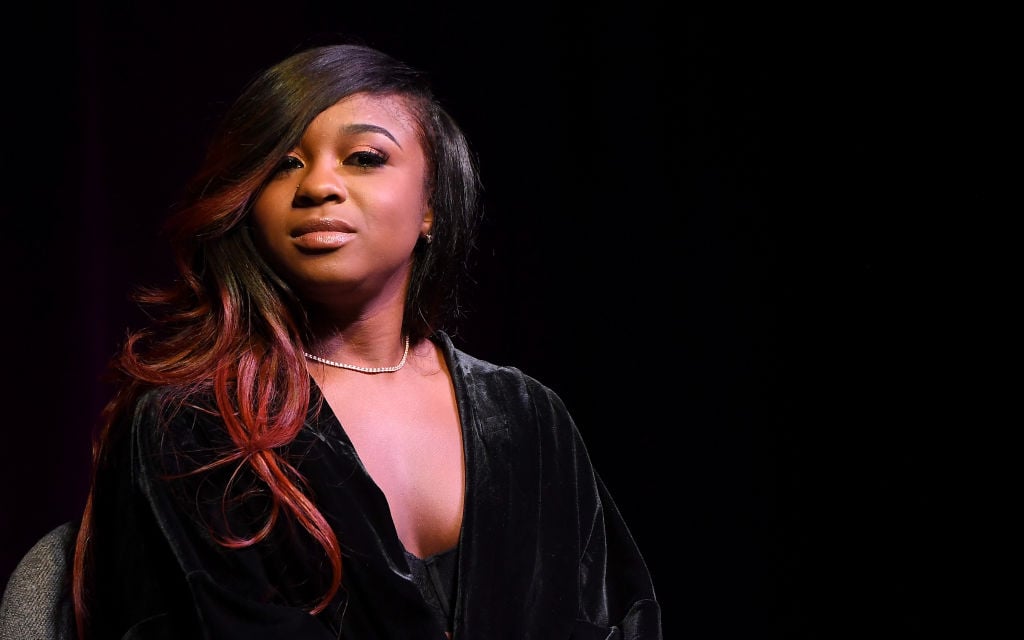 Reginae Carter recently broke up with rapper YFN Lucci
Carter dated Lucci on and off for several years. The pairing between the two got a lot of attention because Lucci is almost ten years older than Carter and has two children.
They reportedly broke up officially in August 2019 but continued to be on and off for several months. In December 2019, there were a lot of rumors that Lucci could have been trying to reconcile with Carter. However, the two never officially got back together.
The breaking point in their relationship was when Lucci went to a "cucumber party" hosted by Love & Hip Hop star Alexis Skyy and rapper Trouble. Skyy and her boyfriend at the time held a #CucumberChallenge party. As reported by Meaww, the party included a "cucumber contest, inviting the guests to use the vegetable in the most unimaginable way possible and the idea was to see who could get most graphic with it." 
Carter has been open about the relationship troubles on social media and on the new season of T.I. and Tiny: The Friends and Family Hustle. In an episode earlier this season, Carter opened up about what her father told her after she broke up with Lucci.
She said, "To hear my daddy tell me that Lucci, he loves you probably, but he's not in love with you because of the actions and the things that he's doing," she said. "My father told me that sometimes when people don't know love themselves, they can't love other people, and you can't blame them for that. Sometimes people just don't know how to love. Lil Wayne! He made the song! 'How to Love.'"
She spoke about not wanting to bring another partner on a show
In an interview with Page Six, Carter talked about her love life and how she's moving forward as far as her potential future relationships. "I'm not bringing no dudes on the show. I'm not making nobody famous. I'm not putting nobody on no more," she said.
Carter also added that she was thinking about how she may have to leave Atlanta in order to find true love. She specifically brought up Los Angeles as a potential new location. She said, "It's hard dating in Atlanta — everybody knows everybody … I definitely feel like I need to leave and go to LA; that's like, probably the only place that I can go."
She continued, "It is hard to decipher who's real and who's fake. All I can say to myself and other people is keep checking your bank account."
T.I. and Tiny: The Friends and Family Hustle airs Mondays on VH1.