Regis Philbin Thought Donald Trump Was Fascinating
Regis Philbin was a fan and friend of Donald Trump. Here's what he once said about the "great New York character" who became President of the United States.
Regis Philbin first met Donald Trump in 1983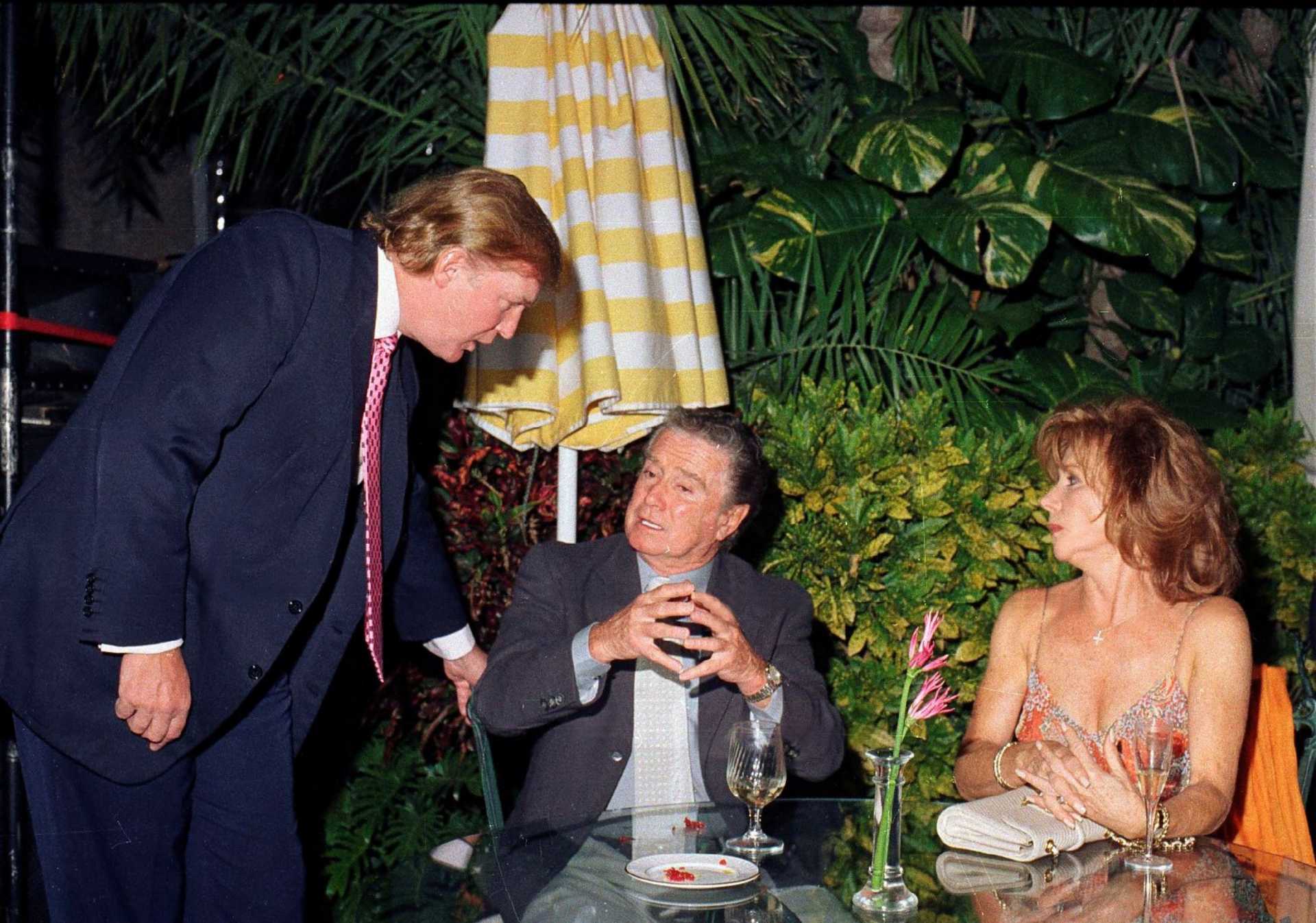 Philbin and Trump met for the first time in 1983. The Live! host said he was looking for a "colorful character" to interview. Someone told him his best bet would be to interview Trump. Here's how he described Trump Tower in his 2011 book How I Got This Way:
I took a camera crew over to his Trump Tower, which you couldn't miss. Not only was it the most spectacular, most blinding, and most beautiful building on Fifth Avenue, but Trump had the most wildly dressed doormen in New York standing at its entrances, too. It was all a part of the show that is his life. And whether the crowds on Fifth Avenue loved it or hated it—what passion that gleaming structure inspired!
Regis Philbin described Trump as 'one of the few great New York characters we have left'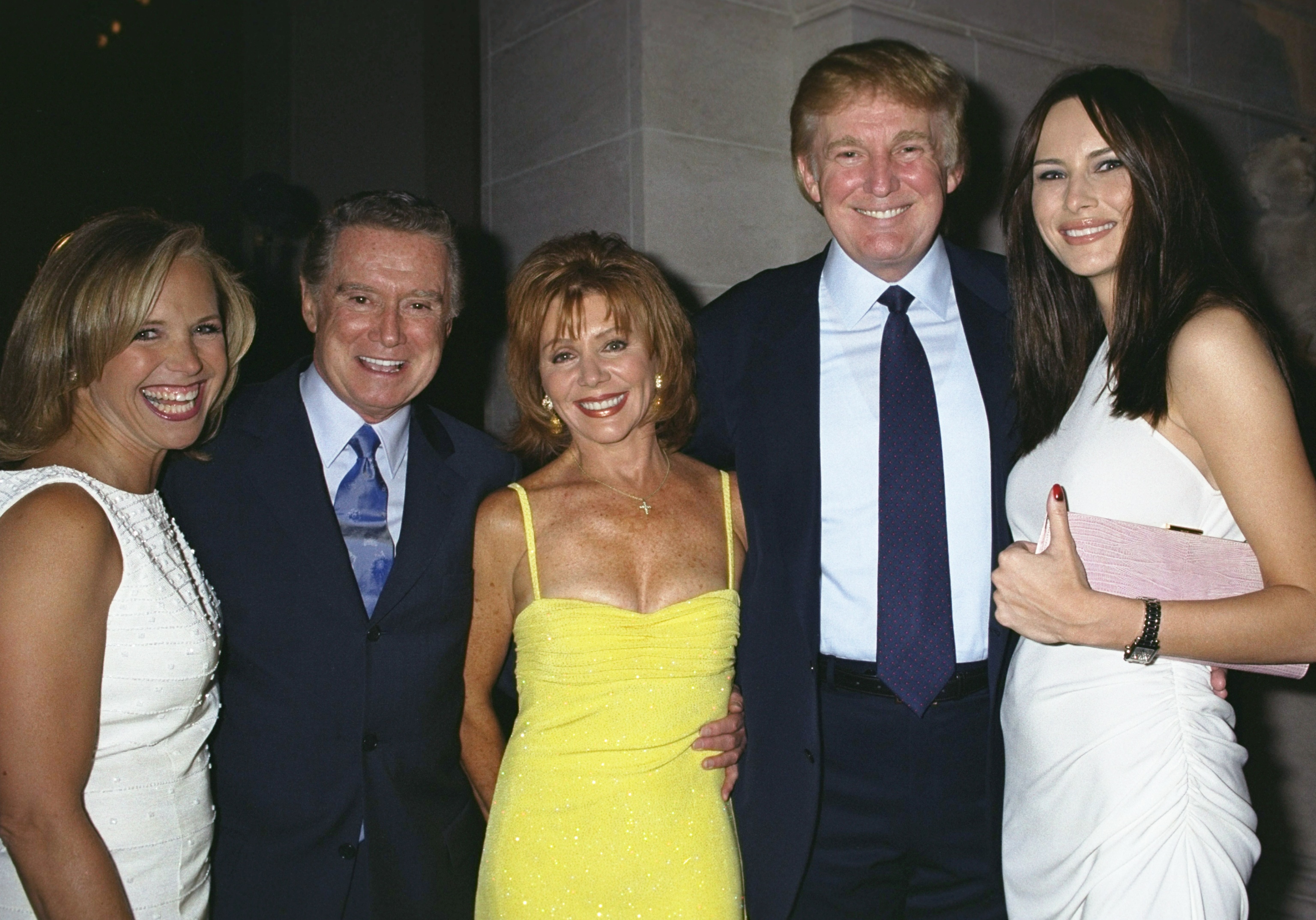 Philbin described Trump as larger than life. He seemed impressed with his glamorous life and his "colorful" personality. Philbin also admired Trump's fearlessness when it came to taking risks.
He is one of the few great New York characters we have left: Donald Trump. Or as I like to call him: the Trumpster! Yes, he is flamboyant. He is colorful, and he is unafraid to take chances. His private plane is bigger than most. His Palm Beach home, Mar-a-Lago, is enormous, too.

His golf courses are among the very best in the country. He literally lives higher—and also probably more luxuriously—than anyone else inside that tower he built… that tower which rejuvenated Fifth Avenue and brought New York real estate back to life in the early 80s.

Regis Philbin in 'How I Got This Way'
Regis Philbin thought Donald Trump was impressive
In his autobiography, Philbin said he was just as impressed with Donald Trump as he was with Trump Tower. He told his readers Trump was "the hottest young guy in the hottest town." This chapter of Philbin's book dedicates an equal amount of praise for Trump and his elaborate building. When Philbin saw the building's lobby for the first time, he was amazed.
I had never seen anything like it—now this was a lobby! And I was truly just as impressed with him. I wanted to know about this guy—where he came from, how he built this monument to his own dreams, where he was going from here.

Maybe it takes one to know one—but this is a guy with the most amazing ability to talk extemporaneously when he's 'on.' So, while the city's rousing, old-time, larger-than-life days were quieting down, this young guy was practically yelling at the top of his lungs: 'I'm here, New York! And I'm not leaving till I'm on top!'

Regis Philbin in 'How I Got This Way'
Read more: Why Regis Philbin Didn't Talk to Kellly Ripa Before the Shows
Follow Sheiresa @SheiresaNgo