Relationship Timeline: Prince Charles and Camilla Parker Bowles
Get a complete timeline of Prince Charles' relationship with the Duchess of Cornwall.
Prince Charles' relationship with Camilla Parker Bowles is one steeped in scandal; from the beginnings of their relationship to how they maintained their relationship during Charles' marriage to Princess Diana, their relationship is anything if not tumultuous.

How did Prince Charles and Camilla Parker Bowles Meet?

The two met a polo match in 1970, according to Marie Claire. At the time, Camilla's name was Camilla Shand. She and Charles met through a mutual friend, Lucia Santa Cruz, who arranged a meeting between the pair at the polo match.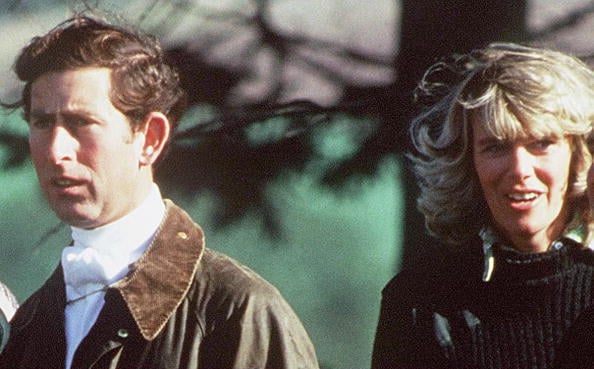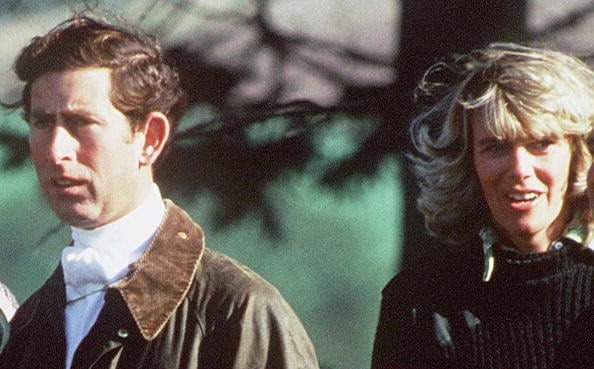 "He loved the fact that she smiled with her eyes as well as her mouth, and laughed at the same silly things as he did," Penny Junor, a royal biographer, said in The Duchess: The Untold Story, according to People. "In short, he was very taken with her, and after that first meeting he began ringing her up."

They broke up when Charles joined the navy

When Charles joined the Royal Navy in 1971, he and Camilla split up but remained close friends. She was seen as a woman with too much experience aka not a virgin and didn't have much of a royal bloodline. Alice Keppel, Camilla's great-grandmother, was a mistress of Charles' great-grandfather, Edward VII, according to Biography. By royal protocol of the time, Camilla wasn't wife material.

Camilla got married

Camilla became Camilla Parker Bowles after rekindling a romance with ex-boyfriend, Andrew Parker Bowles. Bowles, a known bachelor, proposed after Camilla's father and his brother publicly forced his hand by publishing an engagement announcement in a local paper. Camilla and Bowles were married on July 4, 1973.

The news of Camilla's marriage reportedly devastated Prince Charles. "It seemed to him particularly cruel, he wrote in one letter, that after 'such a blissful, peaceful and mutually happy relationship', fate had decreed that it should last a mere six months," Junor said.

Charles meets Diana

Prince Charles first met Lady Diana Spencer when she was 16 years old. Charles was dating her older sister, Lady Sarah Spencer.

Camilla and Charles start affair

Charles and Camilla reconnected after the birth of Camilla's daughter, Laura, and started having an affair between 1978 and 1979. Camilla's husband, Andrew, was reportedly aware of their affair.
"Andrew was in no position to complain; and when he discovered what was going on, he wisely didn't make a fuss," reads an excerpt from The Duchess: The Untold Story, according to People.

"Some would say that a part of him actually quite enjoyed the fact that his wife was sleeping with the future King; he might have felt differently had Charles been a traveling salesman."

Charles starts dating Diana

In 1980, Diana comes into Charles' life once again. She accompanies him to the royal properties, Balmoral and Sandringham, and attends Charles' polo matches. Diana attended one of Charles' polo matches with Camilla.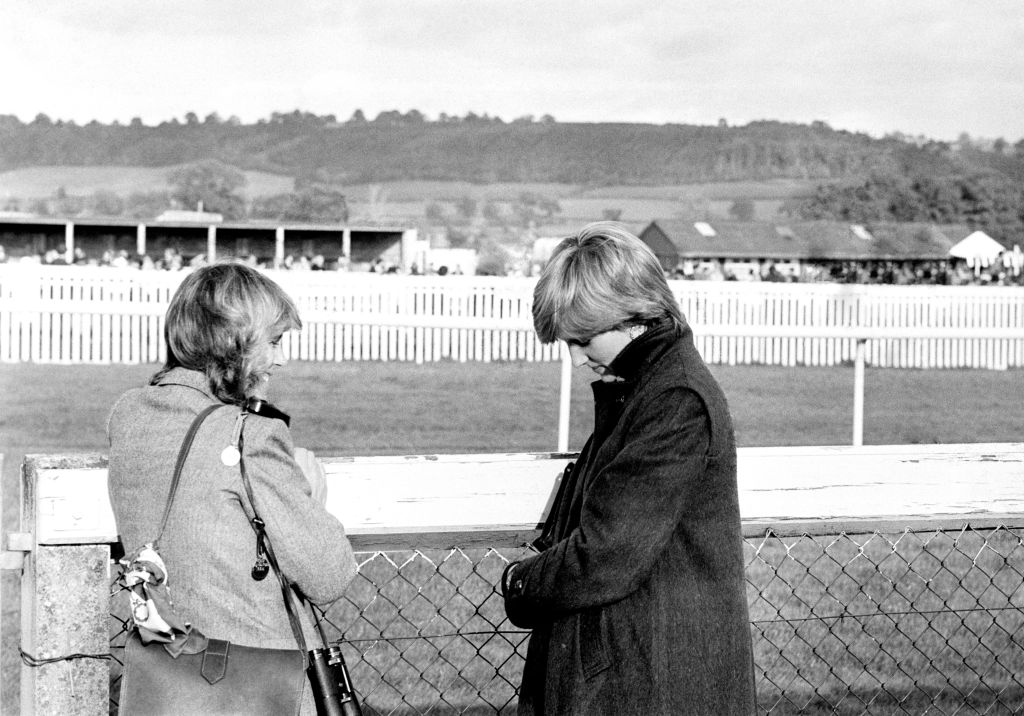 Charles and Diane get engaged

In February 1981, Diana and Charles announced their engagement. They had only seen each other 12 times before getting married. Five months after announcing their engagement, they get married on July 29, 1981, with the world watching. They welcomed their sons, Prince William in 1982, and Prince Harry in 1984.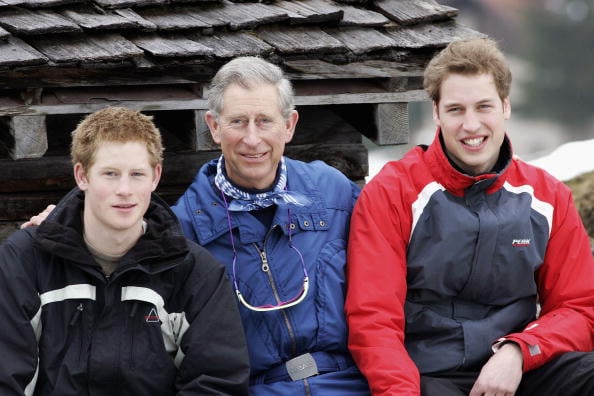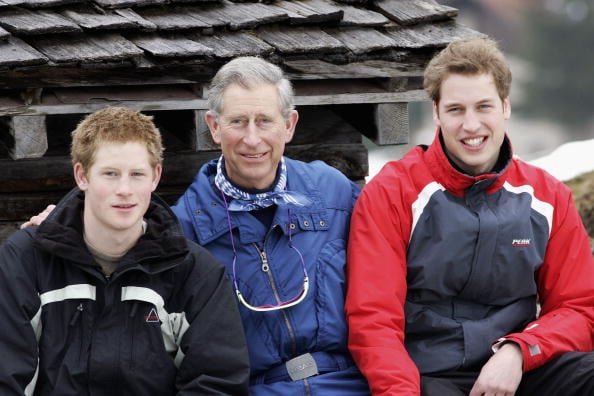 Camilla and Charles rekindle affair

In 1986, Camilla and Charles starting their affair back up again, according to Biography. They were both in unhappy marriages.

Diana confronts Camilla

Diana recorded tapes with biographer Andrew Morton. On them, she discusses confronting Camilla the affair with Charles.

"I was terrified of her. I said, 'I know what's going on between you and Charles and I just want you to know that,'" Diana told Morton.

"She said to me: 'You've got everything you ever wanted. You've got all the men in the world fall in love with you and you've got two beautiful children, what more do you want?' So I said, 'I want my husband'. And I said, 'I'm sorry I'm in the way … and it must be hell for both of you. But I do know what's going on. Don't treat me like an idiot.'"

Diana and Charles announce split

In December 1992, Princess Diana and Prince Charles announced their separation to the world. A month later, disaster strikes in the form of recorded phone conversations.

Camillagate

Known as "Camillagate," sexually explicit phone conversations allegedly between Camilla and Charles were a major scandal for the British royal family in 1993. The recordings included the line "to live in your trousers," from Charles and the now infamous line about him wanting to be Camilla's tampon. This was the first time the public learned of their affair.

Camilla and Bowles announce divorce

In 1995, Camilla and her husband Andrew, announce their divorce. It was finalized in March 1995. The same year, Diana gave an interview with BBC Panamora and made the famous remark, "Well, there were three of us in this marriage, so it was a bit crowded."

Diana and Charles get a divorce

In 1996, after their four-year separation, Princess Diana and Prince Charles get a divorce. The following year, Diana is killed in a car accident. And in 1998, Charles introduces his sons to Camilla. Another year goes by and Camilla and Charles appear in public for the first time.

Camilla and Charles live together

In 2003, Camilla moved in with Charles and reportedly got her own office space. Two years later they get married in a civil ceremony on April 9, 2005, at Windsor Guildhall. The queen and Prince Philip didn't attend the ceremony but they did attend the blessing that followed at St. George's Chapel and hosted a reception.

Prince Charles and Camilla, who now goes by the Duchess of Cornwall, have been married for 14 years. It's unclear whether or not Camilla will receive the title of Queen Consort when Prince Charles takes the thrown.