Remember When Destiny's Child Fired their Group Members? An Update on the Two Originals – LeToya Luckett and LaTavia Roberson
Destiny's Child burst onto the music scene with the release of their 1997 single, "No, No, No." Fans grew to love them for their unique fashion and lyrics of female empowerment. Their rise to fame was steady and massive. The group's four members – Beyoncé Knowles, Kelly Rowland, LaTavia Roberson, and LeToya Luckett – were childhood besties whose dreams came to fruition together. Sadly, personal and professional issues caused a divide in the group.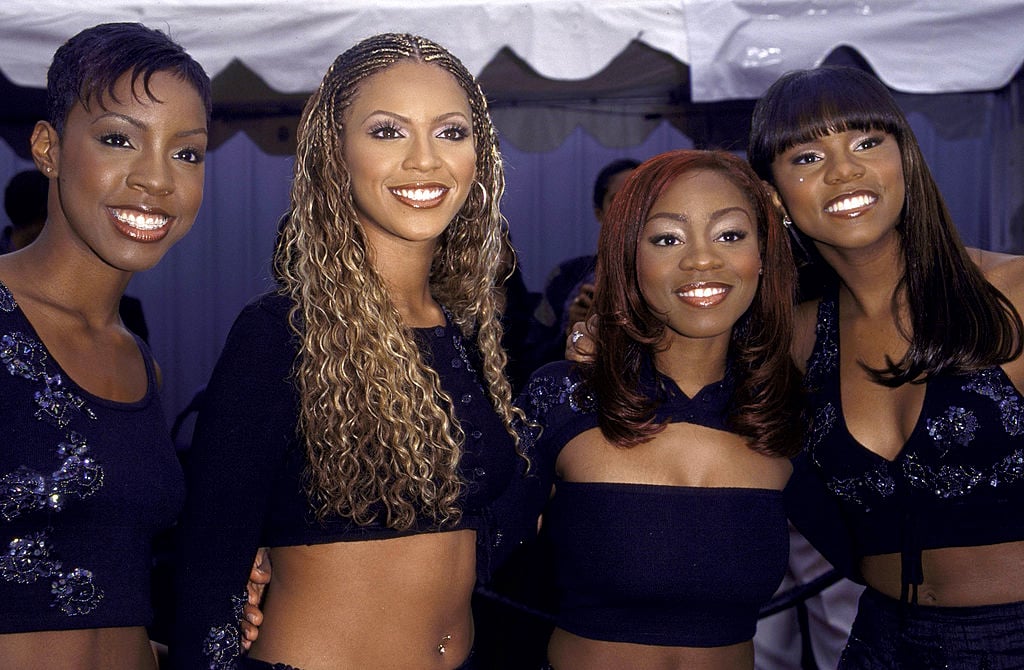 Roberson and Luckett stopped performing with Destiny's Child in 2000 and fans were confused as to why. Accusations of management showing favoritism amongst group members and mishandling of finances are what was alleged to have caused the split. Destiny's Child continued without them, as well as through solo endeavors. Years later, Roberson and Luckett reemerged and attained success in their own individual careers.
LeToya Luckett and LaTavia Roberson join Destiny's Child
Luckett first met Beyonce' in grade school when the future "Single Ladies" singer was sitting in the wrong seat. "I got to school, and we had assigned seating," Luckett recalled in a 2014 interview with The Grio. "I came into class and she's [Beyoncé] sitting in my seat. And I was like 'Mrs. Western [our teacher], get your girl, because she's definitely in my seat right now. We became the best of friends and went to high school together. I was like her low-key bodyguard. Nobody knows that though. I was her protector."
Roberson met Beyonce about two years earlier when they both auditioned to be in a girl group. The friendship that Luckett and Beyonce formed at school transcended beyond the classroom and Luckett became part of the group as well. The group, Girls Tyme, competed on Star Search but were beat out by their competition. The six-member group became four after Beyonce's father, Matthew Knowles, took on managerial duties. With the new lineup came a new group name and Destiny's Child was born.
Destiny's Child release first two albums with Luckett and Roberson
After being signed and dropped from Epic Records, Destiny's Child landed a deal with Columbia and worked on their debut album. They released two albums while Roberson and Luckett were part of the group – their self-titled debut album and the platinum-selling sophomore album, The Writings on the Wall.
Destiny's Child was a moderate chart success, peaking at number sixty-seven on the US Billboard 200, and at number fourteen on the US Billboard Top R&B/Hip-Hop Albums. Theirs follow up, The Writings on the Wall, catapulted them into the mainstream. The album earned the group six Grammy Awards, winning them two. It was certified eight times platinum and Billboard ranked The Writing's on the Wall at number 39 on the magazine's Top 200 Albums of the Decade.
Latavia Roberson and LeToya Luckett exit Destiny's Child
The tension between the members surfaced during the recording of the second album. Luckett and Robinson accused management of not paying them adequately and setting Beyonce up for solo success. The two demanded new management and as a result, they say were kicked out of the group without warning. The girls discovered they were no longer part of Destiny's Child when the premiere of the video for "Say My Name" was released and featured two new members.
Roberson and Luckett filed suit against Destiny's Child and their management, alleging that they were forced out of the group and were victims of career sabotage after Destiny's Child released their song "Survivor" aimed at their former group members. They settled in July 2002, with Rolling Stone reporting that all parties were charged for breach of contract. Destiny's Child went on to achieve worldwide success without their childhood friends.
Where are LaTavia Roberson and LeToya Luckett today?
Luckett and Roberson joined a new group, Anjel, following their departure from Destiny's Child. They never released an album and eventually disbanded with Luckett pursuing her solo career. She released three solo albums, with her sophomore album LeToya reaching platinum status in the US. Luckett transitioned into a successful acting career, appearing in film and television projects including Preacher's Kid, Greenleaf, and the Set It Off stage play. She's now married and a mother of a baby girl and appears on the VH1 reality series, Family Hustle.
Roberson had a harder time adjusting after Anjel split. She took a break from the music industry and survived off of royalties she received from writing many of Destiny's Child's hits from their first two albums. Depression soon kicked in and she battled alcoholism for a period of time. She opened up to People in 2016 about the difficult time.
"It was very difficult because of the way that I found out about it. I hate even talking about it, and it's been 20 years — but it is what it is. We saw the 'Say My Name' video on TV, and that's how I found out I was no longer in the group."
Roberson eventually recovered and later appeared on the TV One reality series, R&B Divas: Atlanta. She is now a motivational speaker and mother of two. Luckily, there's no bad blood between any of them. During Beyonce's acceptance speech for the MTV VMA Vanguard Award, she thanked Luckett and Roberson for their contributions to the group and her career.