Remember Salt Bae? The Living Meme's Boston Restaurant Immediately Flopped
In 2017, a Turkish chef made waves on the internet with his dramatic food preparation. Salt Bae, as he was later named by the internet, skyrocketed to fame as a result. The chef, whose actual name is Nusret Gökçe, has since opened several branches of his steakhouses internationally, including one branch in Boston. However, it seems as if Salt Bae wasn't up to the task of preparing his restaurant for COVID-19, and now it looks like it might be closing. 
The origins of Salt Bae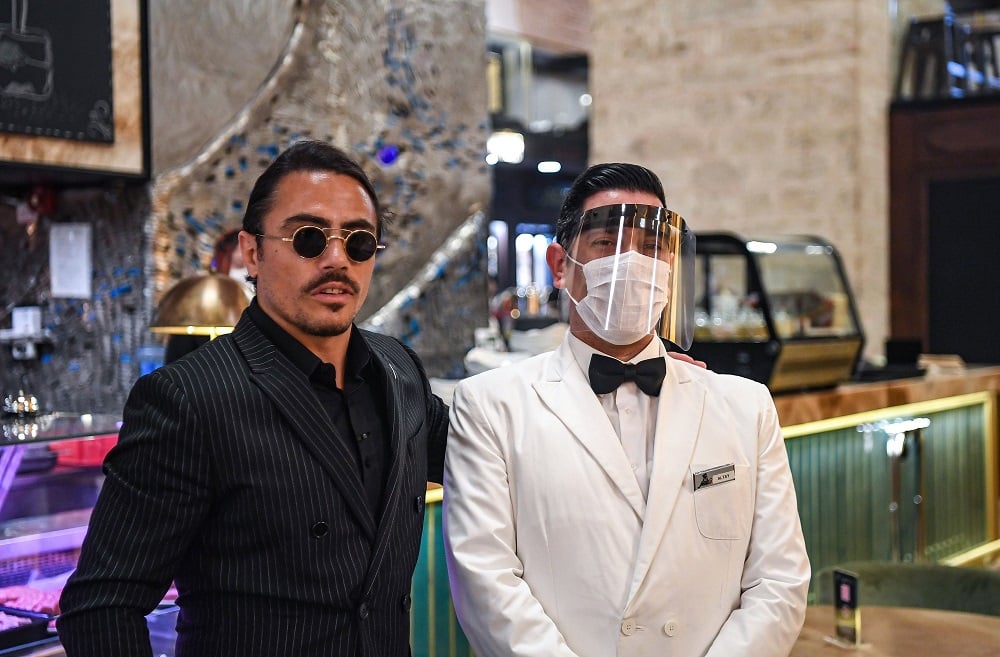 Nusret Gökçe, or Salt Bae, rose to fame in 2017 when a 36-second video of him chopping an Ottoman steak before sprinkling it with salt. The internet was captivated by his poise and cool factor — decked out in black pants and a tight white t-shirt, the chef sprinkled salt from his fingertips, down the length of his forearm, and onto the meat with a flourish. 
However, before he rose to internet stardom, Salt Bae was busy working long hours in Turkey. The chef was born in Turkey to a Kurdish family with few finances. His father was a worker in the mines. 
Due to his family finances, Salt Bae had to drop out of school in 6th grade, after which he picked up long shifts apprenticed to a butcher in Istanbul. He went on to study in a variety of restaurants, working without pay to earn experience. 
To say Gökçe is a carnivore is an understatement. His restaurants are all steakhouses, and he once told NBC news, "All of my feelings are coming from inside of the meat down to when I put the salt onto the meat."
"Since I was 14, I worked more than 13 hours a day as a kitchen runner for a butcher. My life hasn't changed now. I still keep going to work from the morning until midnight," he added.
Boston restaurant closes amid COVID-19 violations
Salt Bae's chain, Nusr-Et, has locations around the world. Seemingly sensing an opportunity, Nusret Gökçe decided to open a location in Boston. Unfortunately, it wasn't long before his 100 Arlington Street location started racking up violations. 
Notably, COVID-19 regulations were being ignored by Salt Bae and his customers alike. Violations included a lack of social distancing amidst cramped quarters, and no enforcement of mask policy within the restaurant. 
According to The Boston Globe, other health violations included the dishwasher running at a low temperature, as well as refrigerators set too cold. Additionally, two fire exits were being blocked, and Salt Bae's permits were not properly prepared. 
On Saturday, September 26, the restaurant was shut down, and Salt Bae was scheduled for a hearing with Boston's Licensing Board. Additionally, Gökçe has had his alcohol license suspended. 
But how's the food?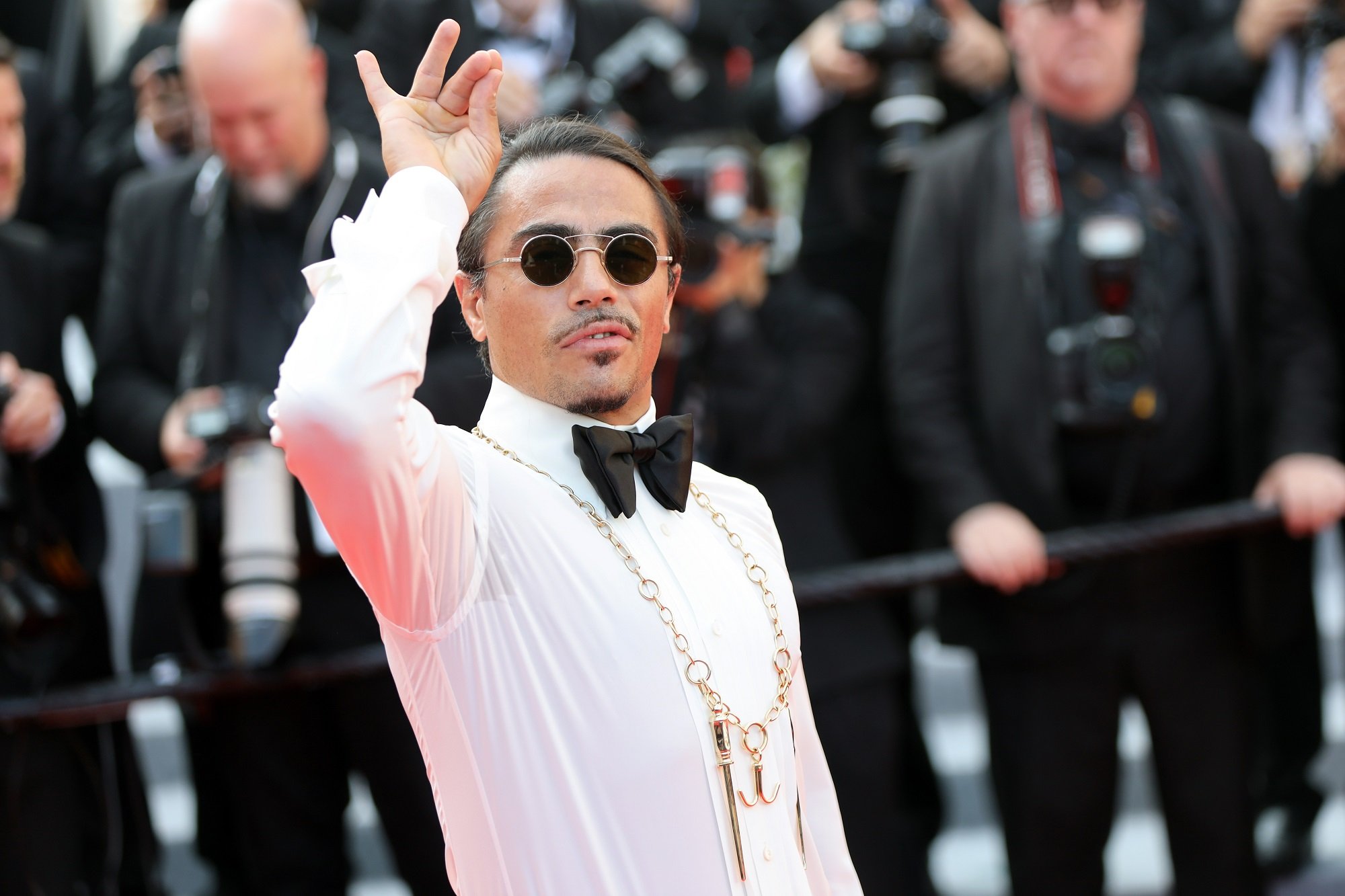 Despite Salt Bae's apparent popularity and flair for the dramatic, it seems as if his food isn't actually all that great. Reviews of his steakhouses have been middling to poor. However, some reviewers have said that it's not necessarily all about the steak. 
"Is the steak transcendent? No, the steak is mundane, somewhat tough and rather bland. The hamburger is overcooked. The tartare is over-chopped…. Does that matter? It does not matter. One does not visit Salt Bae for steak alone any more than one goes to Mass for the wafers," wrote one GQ reviewer.
A New York Post critic felt the food was far too expensive for the quality, which he found lacking. 
"But his tableside, butcher's blade attack on a $130, 'mustard-marinated Ottoman steak' failed to sufficiently tenderize the shoe-leather-tough bone-in ribeye, which, for extra fun, was loaded with gruesome globs of fat," he wrote. 
These reviews represent the thrust of other critics, who generally feel as if the food is sub-par for the price, though the performance remains fun to watch.