Remembering Saroj Khan: 5 Amazing Dances Highlighting the Legendary Choreographer's Bollywood Legacy
On July 3, renowned Bollywood choreographer Saroj Khan tragically died in a Mumbai hospital at the age of 71. She brought joy to millions through her epic dance routines, some of which were performed by some of  Bollywood's biggest names. In her memory, here are five amazing dances that highlight her legendary talent and legacy in Indian cinema.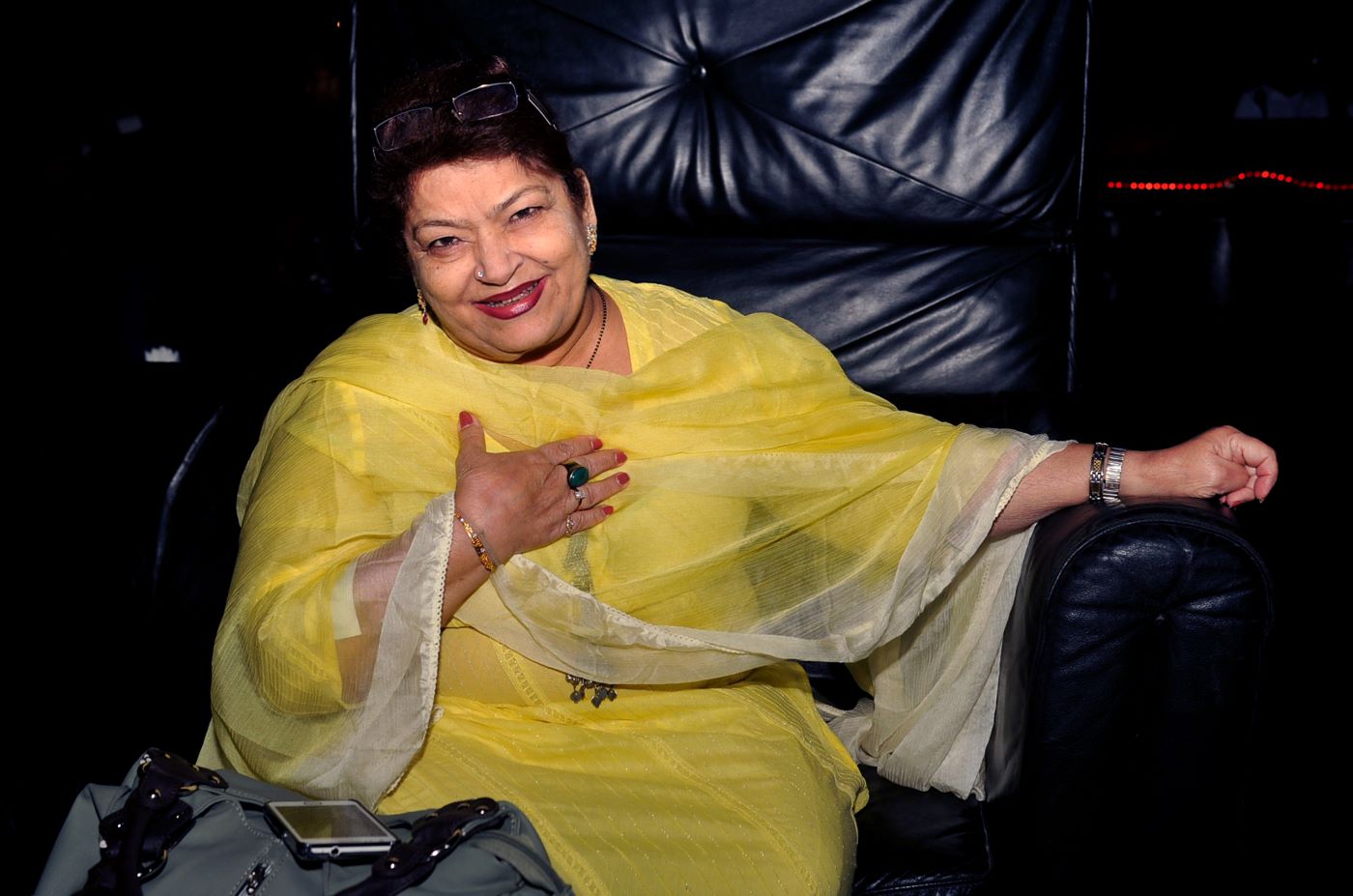 1. 'Dola Re Dola' from 'Devdas'
In the 2003 fil, Devdas, Khan choreographed Bollywood legends, Madhuri Dixit and Aishwariya Rai. For Dola Re Dola, she earned numerous accolades, including the National Film Award for Best Choreography. 
In a recent statement, the film's writer and director, Sanjay Leela Bhansali, praised Khan's legendary work. And he revealed that despite being unwell, she choreographed the song while laying on the ground. 
"The way she used space in the song, I doubt any other choreographer would have been able to do that," said Bhansali. "At the time we were shooting, Sarojji was extremely unwell. She was in a lot of pain, but she would lie down on the floor and give instructions. She shot for 15 days."
2. 'Choli Ke Peeche Kya Hai' from 'Khal Nayak'
Madhuri Dixit worked with Khan on numerous films, and their pairing resulted in some of the best Bollywood dances in history. In the 1993 hit film, Khal Nayak, Khan, and Dixit took audiences by storm with "Choli Ke Peeche Kya Hai."
RELATED: 7 Award-Winning Bollywood Movies You Can Stream on Netflix Right Now
Khan won a Filmfare Award for Best Choreography for the song. And thanks to her brilliant choreography and Dixit's amazing performance, the Khal Nayak soundtrack sold over 10 million copies, making it one of the best-selling albums of the year.
3. 'Radha Kaise Na Jale' from 'Lagaan'
In the Academy Award-nominated 2001 film, Lagaan, Khan choreographed lead stars Aamir Khan and Gracy Singh for "Radha Kaise Na Jale." For her work, Khan earned an American Choreography Award for Outstanding Achievement in Feature Film in 2002. 
The song, which was composed by Academy Award-winning musician A.R. Rahman, highlight's Lord Krishna's youth and how his mischief makes his beloved Radha jealous. 
4. 'Nimbooda' from 'Hum Dil De Chuke Sanam'
The 1999 Sanjay Leela Bhansali film, Hum Dil De Chuke Sanam, featured one of Khan's most popular dances."Nimbooda" highlighted her immense talent, and it also brought former Miss World, Aishwariya Rai's dance skills to the forefront.  In a recent Instagram post, Rai honored the legend and thanked her for mentorship.
"ALL my Love Always too, Saroj Ji. May your Soul Rest in Peace," Rai wrote in her post. "Much respected, admired, and adored as our Dance Guru in our Film Industry…truly a Legend…Such a privilege to have had so many memorable experiences dancing under your guidance…THANK YOU for All your Duas and Blessings always… and so much LOVE You will truly be missed."
5. 'Mere Hathon Me Nau Nau Chudiyan' from 'Chandi'
In the late '80s, Khan worked with the late Bollywood legend Sridevi Kapoor on a number of films. One of their most popular dance was "Mere Hathon Me Nau Nau Chudiyan" from the 1989 movie, Chandni. 
Thanks to Khan and Kapoor, the Chandni soundtrack became an immediate best-seller. And their dance number is ranked as one of Rediff's 'Bollywood's Top 25 Wedding Songs.'