Renée Zellweger Says She Once Stepped Away From Acting and 'Snuck Into' College
With her award-winning performances in movies like Jerry Maguire, Bridget Jones' Diary, and Cold Mountain, Renée Zellweger became one of the highest-paid actors in Hollywood by 2007. But in 2010, she took a break from celebrity life. And in a recent appearance on Today, Zellweger revealed that she used that time away to sneak into college and pursue her academic passions.
Renée Zellweger was in college when she first started acting
Zellweger started her acting career while pursuing her Bachelor's of Arts degree in English at the University of Texas at Austin. After taking a few drama electives, she was drawn to acting. So she began auditioning and landed several big commercials early in her career.
Zellweger then landed a few small TV and film roles before starring in the 1995 slasher movie, The Texas Chainsaw Massacre: The Next Generation, opposite Matthew McConaughey. A year later, she appeared in Jerry Maguire, the Tom Cruise film that made her an overnight Hollywood A-lister.
The actor went on to take on huge blockbuster projects, including Bridget Jones' Diary, Me, Myself, & Irene, and Chicago. Her performances earned numerous accolades, including Golden Globes for Chicago and Nurse Betty, and an Academy Award for Cold Mountain in 2003.
Renée Zellweger took a break from acting to go to college
From 2003 to 2010, Zellweger made a handful of films including the Bridget Jones sequel and Miss Potter. But the actor then took a break from her career. And she told Hoda Kotb that she did it to go back to school.
"I snuck into UCLA for a little while and did some public policy," Zellweger said on Today. "International law. Interested in politics."
When Kotb asked her why she pursued these further studies, Zellweger suggested it wasn't for any specific end goal. "I'm not sure, but it's one of my favorite things," the star said. "I'll bore you to death at a dinner party, I really will. Just don't get me started. It's true — ask any of my friends!"
Zellweger also noted that at the time, she felt like she needed to take a hiatus and work on personal growth. "I needed to step away and kind of grow as a person and learn some things that were not related to work," she explained.
"I mean, that's one of my favorite things about the work, is that you have an opportunity to learn things that you wouldn't otherwise have occasion to explore," Zellweger continued. "[I] went to school and just, you know, took some time out and decided I wanted to maybe participate in a different way."
She serves as star and producer of the new NBC series, 'The Thing About Pam'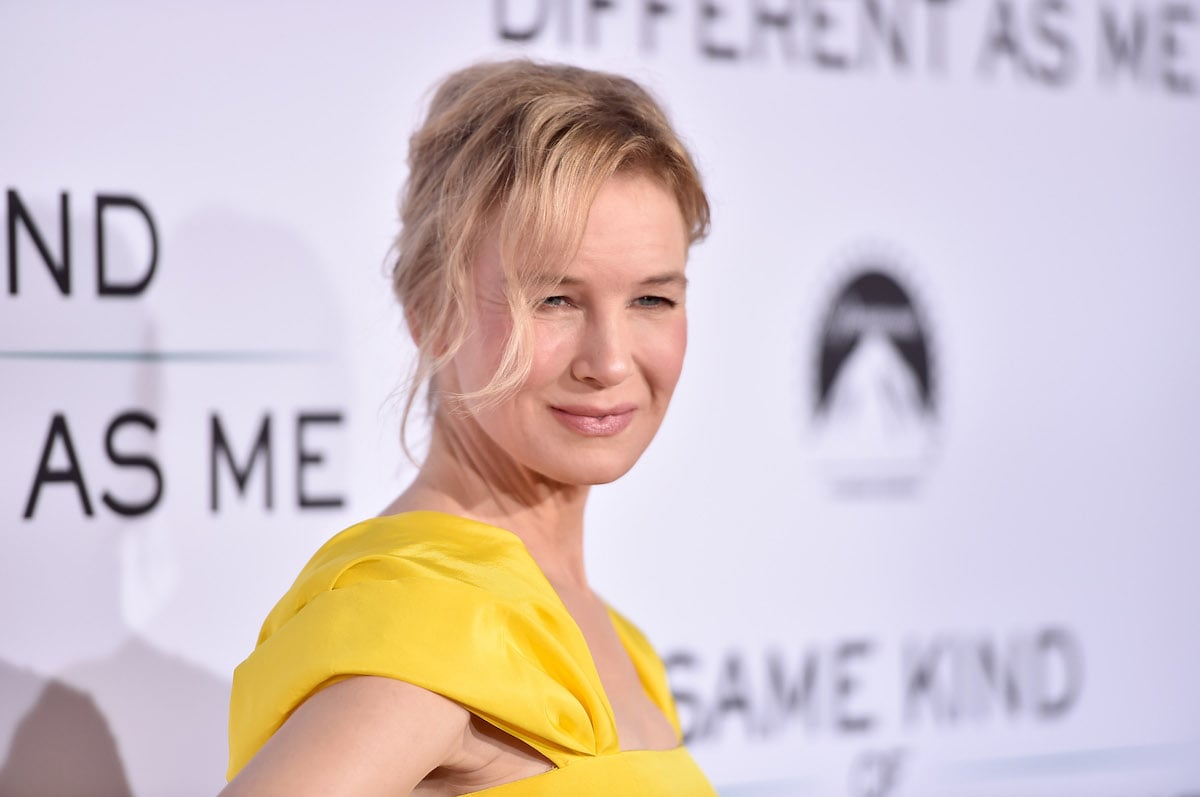 Zellweger returned to acting in 2016, with Bridget Jones' Baby. And after winning another Academy Award for Judy in 2019, the actor is taking on a true crime story with The Thing About Pam.
The NBC series tells the real-life story of Pam Hupp (Zellweger), the woman linked to the murders of Betsey Faria and Louis Gumpenberger. After listening to a podcast about the murders and Hupp's involvement, Zellweger said she knew it would make for a great story.
"I think my jaw was on the steering wheel," she told Entertainment Weekly. "That's the thing about it: You can't quite believe the facts that surround this case. 'Escalating absurdity' is how I'd describe it."
She developed the series under her production banner, The Big Picture Co., and serves as executive producer. "It felt like a good time to start telling stories that I found interesting and to develop material," Zellweger noted. "Not just for myself, but things that I'd like to see made."