Report Alleges Tamar Braxton Accuses Her Boyfriend of Threatening To Kill Her in a Murder-Suicide Following His Restraining Order Request Going Public
Tamar Braxton is reportedly denying her boyfriend David Adefeso's claim that he's a victim of domestic abuse. Sources claim the Braxton Family Values star alleges that Adefeso is the aggressor and corroborates rumors that he's controlling and using her for fame.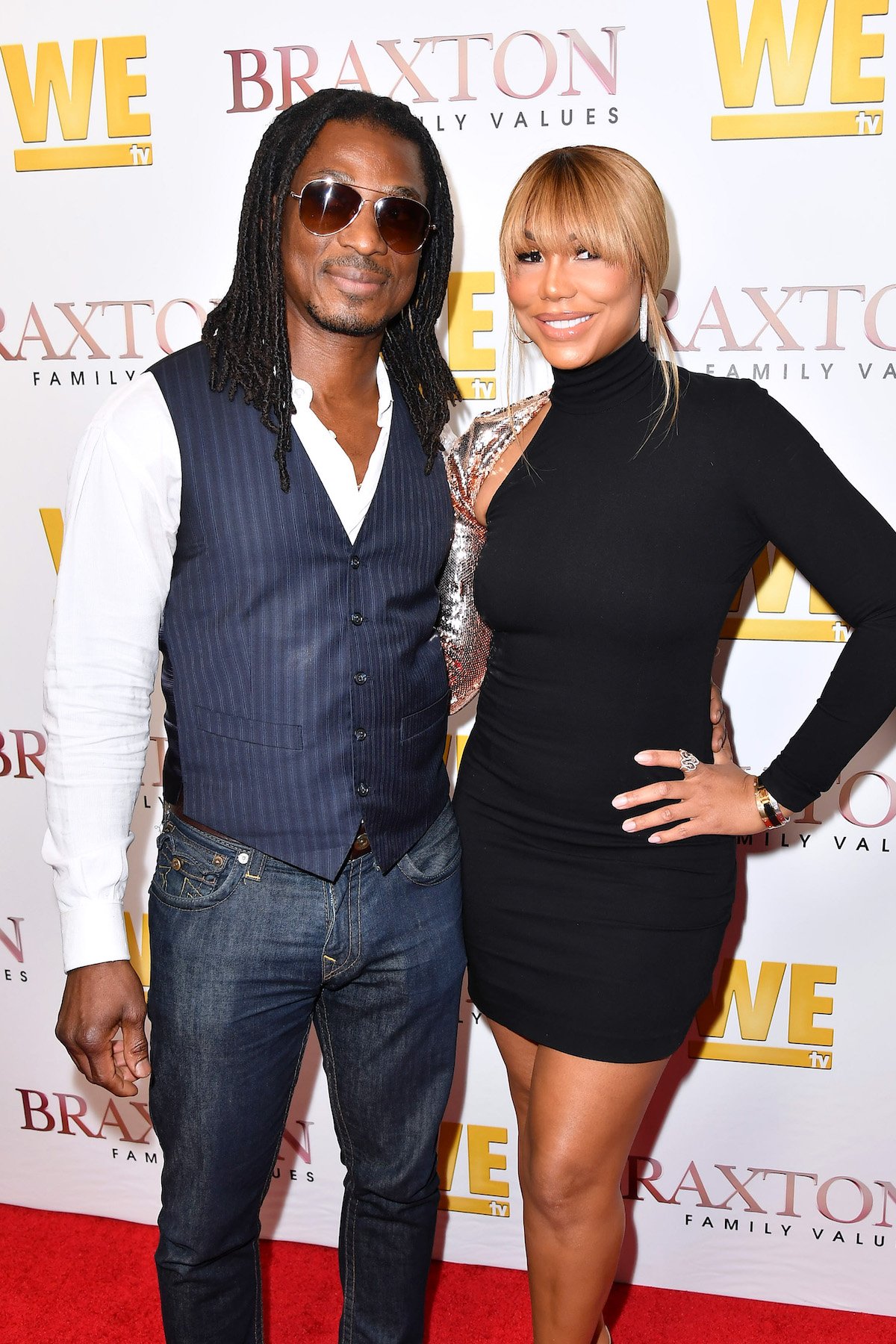 Adefeso reportedly became upset over Braxton questioning his intentions for their relationship and his mention of a murder-suicide set off an explosive fight. 
David Adefeso hints to domestic violence in his restraining order request against Tamar Braxton
According to TMZ, Adefeso filed paperwork in LA county on September 8 seeking a restraining order against Braxton. The request asks that Braxton stay away from him and protects him against domestic violence.
Fans find the request puzzling considering Adefeso posted a video to his Instagram account featuring him with Braxton's seven-year-old son while Braxton spent the afternoon alone.
Braxton has been receiving treatment for mental health following an attempted suicide in July 2020. She credits Adefeso with saving her life and standing by her side throughout the ordeal.
Tamar Braxton allegedly claims David Adefeso threatened to kill her in a murder-suicide while arguing
Sources close to Braxton tell The Blast that Adefeso is the aggressor in his recent argument with Braxton. According to the report, Adefeso has been angry over his portrayal in Braxton's upcoming reality series He is allegedly not happy with appearing controlling and invasive when it comes to Braxton's business affairs.
While driving Braxton to check into a mental health facility, the source claims Braxton questioned Adefeso's recent Instagram video of him with her son. The couple began arguing and Braxton allegedly told Adefeso that he's "around for the wrong reasons and can not be trusted."
Adefeso allegedly became irate, threatening both his life and Braxton's and told her they'd end up in a "murder-suicide." He then allegedly became violent, grabbing and bruising Braxton's arm. There are photos to prove such, according to the report. Braxton allegedly only became violent back with Adefeso to defend himself. 
A source tells the media outlet: "Any claims that Ms. Braxton was the aggressor and/or abusive are completely false and have no merit. David Adefeso has been upset and abusive since seeing his own true colors on Tamar's upcoming television show and has been taking it out on Tamar ever since."
Friends of Tamar Braxton's believe David Adefeso is using her for fame
Braxton's friends and network employees at We TV allege that Adefeso is a controlling and manipulative partner. In response to his allegations of being a victim of domestic violence, Cora Jakes Coleman's response to The Shade Room's report asks fans not to believe him.
"Tamar is simply trying to heal and he won't let her get the help she needs without being a victim himself," she writes. "David is not a victim, David is capitalizing on Tamar's life like he always has."
A source close to production on Braxton's spinoff tells The Jasmine Brand that Adefeso wants more involvement on her show.
"David constantly acted like he wanted to be behind-the-scenes and didn't want to be on camera, but when production began he was always trying to be on camera. Even when he wasn't scheduled to be in a scene," they said.
Braxton and Adefeso are reportedly now broken up. Her spinoff Get Ya Life premieres Sept. 10 on We TV.